On Air Now: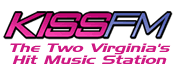 Kiss FM
Taylor Swift has most memorable VMA Moment?
Posted by Albie Dee on 8/27/2013 11:22:00 AM.
US Weekly claims Katy Perry had to change her MTV VMA performance. A source tells the mag, ''She was supposed to perform on top of the Brooklyn Bridge but the city wouldn't give her the permit.''

Hollywoodlife.com claims Taylor Swift is concerned about the way Harry Styles and One Direction will portray her in their new movie. A source tells the site, ''Taylor Swift is 100% boy-free at the moment, but she is morbidly curious to see the new 1D movie. She just wants to make sure there aren't any little jabs at her. She really likes Harry and thinks he is a fun guy, but he was always a little immature, that's why it didn't work out. She just doesn't want any little jabs from him like the other guys in the band sometimes did. She really hopes that he's not talking anything shady to make her regret their fling.'

Taylor Swift was performing in L.A. on Saturday when she brought out JLo as they sang 'Jenny From the Block'. She told fans, "You know how you have your favorite song that you just play over and over and over again. You just blast it in your room and you'd sing in front of your mirror into a hairbrush, right? You have that one favorite song. It was your favorite song to dance to. Los Angeles, this is my hairbrush song."

VMA Awards Notable Moments
- Taylor Swift won Best Female Video for "I Knew You Were Trouble" and said, "I feel really lucky. I also want to thank the person who inspired this song who knows exactly who he is because now I got one of these. Thank you so much." Harry Styles smirked.
- The NY Daily News claims when Harry was thanking fans later in the evening Taylor was caught on camera saying, "Shut the f--- up!"

The Daily Star claims Rihanna bought her brother Rajad a $150,000 car for his 16th birthday. A source tells the paper, "Rihanna surprised him with a black Mercedes. It's very flashy. He was over the moon, although he won't be able to drive without his mom in the passenger seat for months."

Marvin Gaye III tells TMZ that he is not happy about being sued by Robin Thicke over ''Blurred Lines'' "There's a way to business and a way to not do business. We're not happy with the way that he went about doing business let alone suing us for something where he clearly got his inspiration from at the least. That's caused my family a lot of duress. Yes, if you listen to the music, I'm sure anyone will see the similarities between what my father does and what Robin Thicke has been trying to do.''
Katy Perry, Taylor Swift, Jennifer Lopez, One Direction, MTV, VMAs, Rihanna, Robin Thick
---
Posted by Albie Dee on 8/26/2013 11:19:00 AM.
VMA Award Winners
Video of the Year: Justin Timberlake - "Mirrors"
Best Hip-Hop Video: Macklemore & Ryan Lewis feat. Ray Dalton - "Can't Hold Us"
Best Male Video: Bruno Mars - "Locked Out of Heaven"
Best Female Video: Taylor Swift - "I Knew You Were Trouble"
Best Pop Video: Selena Gomez - "Come & Get It"
Artist to Watch Presented by Taco Bell®: Austin Mahone - "What About Love"
Best Collaboration: P!nk feat. Nate Ruess - "Just Give Me a Reason"
Best Video with a Social Message: Macklemore & Ryan Lewis feat. Mary Lewis - "Same Love"
Best Rock Video: Thirty Seconds to Mars - "Up in the Air"
Best Art Direction: Janelle Monae feat. Erykah Badu - "Q.U.E.E.N"
Best Choreography: Bruno Mars - "Treasure"
Best Cinematography: Macklemore & Ryan Lewis feat. Ray Dalton - "Can't Hold Us"
Best Direction: Justin Timberlake feat. Jay-Z - "Suit & Tie"
Best Editing: Justin Timberlake - "Mirrors"
Best Visual Effects: Capital Cities – "Safe and Sound"
Song of the Summer: One Direction – "Best Song Ever"
MTV, Awards, VMAs
---
Gaga doing questionable things? Bieber wants kids?
Posted by Albie Dee on 8/23/2013 11:24:00 AM.
With the release of her new single "Applause,"
Lady Gaga has made waves by encouraging questionable practices to get the song
to the top of the charts. Last week, Mother Monster held a contest which incentivized buying
multiple copies of "Applause." The 27-year-old singer told
her Twitter followers that the two fans with the most "purchase/gift
screenshots, radio requests, 'Applause' selfies/video" will fly
internationally to meet Gaga and attend the iTunes Festival in London
and watch her performance.
For more click here-> http://preview.tinyurl.com/k7uzt6q
TMZ claims the gift bags from Kylie Jenner's Sweet 16 were
worth over $1,000 a piece. They contained 808 headphones, iPod speakers,
Kardashian makeup, jewelry and gift cards.
The Sun Sentinel claims Justin Bieber and his entourage were
searched for drugs at Fort Lauderdale's airport last Friday after the DEA
received a tip that ''there would be some kind of substance in one of their
bags.'' Nothing was found.
Justin Bieber wants kids. He tells InTouch Weekly, "I
can't wait to have a beautiful wife and little kids running around. We're going
to have to wait and see as to when and how many. Those things are in God's
hands, not mine. It's fun to be young, fall in love, and be in love. My mom
taught me how to treat a woman right, so I enjoy taking a girl out and doing
nice things for her. Everyone deserves to feel like they are the most special
person in the world."
Life & Style Weekly claims John Mayer may propose to
Katy Perry. A source tells the mag, "John has been asking Katy's friends
tons of questions, like what kind of engagement ring she would want and what
the best way to propose would be. They've been so serious about each other ever
since they got back together [in June]. John wants to do something special,
probably around the holidays. There are a lot of options on the table. Nothing
is ruled out. It could happen on a romantic getaway or during a family dinner."
Madonna, Britney Spears and Justin Timberlake set records
when they each sold out L.A.'s Staples
Center for 8 shows in a row. Taylor
Swift broke the record by selling out 11 shows in a row.
Kelly Clarkson and Brandon Blackstock are eloping. She
tells People, "We are so busy that we finally just came to terms the other
night and were like, 'So, we change our minds and we want to elope'. We just
got so overwhelmed by it — all the decisions. We sent out a save-the-date to
everyone and then it got crazy and all the details were leaking. Then,
honestly, the planning — I have a Christmas record coming out. I'm doing a
bunch of stuff with State Farm right now … we have two kids who just started
school. We're going to all these football games and soccer games and volleyball
games and [Brandon]'s got one of the biggest artists [Blake Shelton] in country
music. He's flying everywhere."
Journey received death threats after replacing Steve Perry. Jonathan
Cain tells Rolling Stone, ''Back in '98, when we started with Steve Augeri [as
singer 1998-2006], I was worried about him getting shot. We took a lot of
flack. We used to get hate mail. Somebody got my number and would call me:
"You son of a bitch!" They were reading us the riot act because how
dare us be Journey without Steve Perry?''
The Hollywood Reporter and RumorFix.com claim Richie Sambora has been fired from the
Bon Jovi tour. A source tells the sites, "Richie wants to go back onstage
-- that's his first love. He's really upset over the news." Sambora was earning
$2 million a month and 20% of the profits from the tour.
Bon Jovi, Journey, Kelly Clarkson, John Mayer, Katy Perry, Justin Bieber, Kylie Jenner, Lady Gaga
---
Simon Cowell to introduce his baby momma to his mom?
Posted by Albie Dee on 8/22/2013 11:33:00 AM.
TV Guide is out with their lists of the highest earning TV
stars:
DRAMA (per episode) ... Mark Harmon (NCIS): $525,000 +
points tops the list followed by Claire Danes (Homeland): $250,000, Michael
Weatherly (NCIS): $250,000, Peter Dinklage (Game of Thrones): $150,000 and
Tatiana Maslany (Orphan Black): $50,000
COMEDY (per episode) ... Ashton Kutcher (Two and a Half
Men): $750,000 tops the list followed by Jason Segel (How I Met Your Mother):
$225,000, Amy Poehler (Parks and Recreation): $200,000, Robin Williams (The
Crazy Ones): $165,000 and Max Greenfield (New Girl): $75,000
REALITY ... Howard Stern (America's
Got Talent): $15 million per year tops the list followed by Keith Urban
(American Idol): $5 million per year, Blake Shelton (The Voice): $4 million per
cycle, RuPaul (RuPaul's Drag Race): $50,000 per episode and Reza Farahan (Shahs
of Sunset): $18,000 per episode
LATE NIGHT (per year) ... Jon Stewart (The Daily Show):
$25-30 million tops the list followed by Jay Leno (The Tonight Show): $20
million, David Letterman (Late Night): $20 million, Jimmy Kimmel (Jimmy Kimmel
Live): $10 million and Andy Cohen (Watch What Happens Live): $2 million
DAYTIME/SYNDICATION (per year) .. Judy Sheindlin (Judge Judy):
$47 million tops the list followed by Katie Couric (Katie): $10 million,
Michael Strahan (Live with Kelly and Michael): $4 million, Sharon Osbourne (The
Talk): $1 million and Aisha Tyler (The Talk): $500,000
Simon Cowell is planning to introduce Lauren Silverman to
his mother. A source tells Closer magazine, ''Lauren is flying to the UK
to be formally introduced to Simon's mum. He's more nervous about that than
becoming a dad! Simon's mum is the boss. He wants her approval, and for Lauren
and Julie to become close. It means everything to him that the two most
important women in his life form a good bond. Simon sees Lauren as family now
and says they have a bond for life. He wants to do everything in his power to
honor her and their child. Simon's playing his cards close to his chest, but
it's clear he has deep feelings for Lauren. Marriage isn't such an off-limits
idea and Simon's mum would want that for him.''
Simon is excited about becoming a dad. He tells US Weekly,
"I'm happy and excited. It's a great time in my life."
Simon told the BBC,
"Things are changing in my life right now, for the better. I'm proud to be
a dad. It's something I haven't thought of before, and then, now I know I feel
good about it. And she's [Silverman] a very special girl.''
Closer magazine claims Kanye West wants Kim Kardashian to
quit reality TV. A source tells the mag, "It sounds dramatic, but
Kanye's told Kim he wants her to quit the show for the sake of their romance,
and for the baby. He doesn't like how invasive the show is on everyone's
personal lives and despite appearing on it for a few brief scenes, he has said
he won't make another cameo. He told her that, if she walks away from reality,
he'll marry her tomorrow. She wants to give the relationship her best shot, so
she's told Kanye she's considering it but at the same time, she knows it would
hurt her mom [Kris Jenner] if she left the show. She's been trying to keep
aspects of her personal life off camera. As a new mom, she's fiercely
protective of North. Kanye and North are her priorities and fame and being a
celebrity aren't as important."
Life & Style Weekly claims North
West's first public appearance could be worth $2
million. A source tells the mag, "North will almost definitely be on
Keeping Up With the Kardashians eventually. Nori will likely start at a low
salary, $2,000 per episode. That will increase if the show is still on the air
once she can walk and talk. Nori's first mommy-daughter public appearance is
worth approximately $2 million. If Kim [Kardashian] and Kanye [West]
collaborated on a baby clothing line, it could bring in upwards of $5 million a
year. Kim could land a cool $1 million advance on a mommy tome.
The NY Post claims Justin Timberlake and N Sync will
perform together at the MTV VMA's on Sunday. A source tells E!, "They're
in Miami right now trying to put
something together, if anything at all. It may not be a performance. They
wanted to make sure that 'N Sync was acknowledged as a major part of Justin's
success. They were together for 10 years before he went solo."
Journey is open to performing with Steve Perry again. Neal
Schon tells Rolling Stone, ''Working on it though. I have ultimate respect and
love for the guy this many years later. I'm getting older, man, and you don't
want to hang onto all the stupid things that you do in your life. You start
looking back and I'm cherishing all the good times that we had — and the first
time I sat in a room with him and wrote "Patiently" in 10 minutes. The
door's always been open. Arnel's even open. If he ever wanted to come onstage
with us and do a song, we'd be like, "Come on!"''
Simon Cowell, Journey, Justin Timberlake, N Sync, Kanye West, Kim Kardashian,
---
Beyonce booed? Miley Cyrus still in love with Hemsworth?
Posted by Albie Dee on 8/21/2013 11:47:00 AM.
Beyonce was allegedly met with a chorus of boos when she
took to the V Festival stage 20 minutes late Saturday night in
England.According to WENN, Queen Bey was jeered after keeping thousands of
concertgoers waiting in the pouring rain and wind at Hylands Park in
Chelmsford. Beyonce was then booed when she finally arrived,
before kicking off her headlining set with "Run the World (Girls)."
http://www.huffingtonpost.com/2013/08/19/beyonce-booed-v-festival_n_3778905.html?utm_hp_ref=mostpopular
Kelly Clarkson's new Christmas CD, 'Wrapped in Red,' will be
released on October 29th. She Tweeted: "I'm super excited to put out my
first Christmas record. I absolutely love Christmas music and have had a total
blast recording and writing for it. I can't wait for y'all to hear it."
Miley Cyrus loves Liam Hemsworth. A source tells Hollywoodlife.com, ''She's
totally in love with Liam. Miley even quit Twitter for a while because it was
causing so many fights. But she couldn't stay off so she ended up promising him
that she would never post about their personal life and she's been pretty good
about that. Liam does love her. It's hard to tell if he's madly in love with
her because he's not the type of guy that does the big romantic stuff, but he
is there for her when she needs him, so that says a lot. They say opposites
attract and that's true but it can also work against them. Miley is so much
more open and out there with everything and Liam is pretty reserved and that's
something they fight about a lot. But the couple still compromises, which is a
sign that they're still in love and willing to work to stay together. ''
Chris Brown plans to complete his 1,000 hours of community
service. A source tells Hollywoodlife.com,
"He wants all this behind him and quick. It's too much stress for him. He's too
young to be having all this in his life. They say if it don't kill you, it makes
you stronger. This is another hurdle in his journey but he'll walk through it
and be better. All those people — the courts, the people behind this system,
the media — they think they're going to kill him but only time will show how in
the end, it's motivating him to prove everybody wrong.
Justin Bieber's mom doesn't control him. She tells People.com. "When your kids
hit a certain age your parenting style changes and it is hard letting go...
I've had to let him go a little bit and let him be independent. It is hard to
not be able to control everything that your adult child does... I text and call
him every day. I definitely want to know everything that he is doing and what
he is going through so I try to talk to him as much as he'll let me. I mean,
he's on tour and being pulled in a million different directions but we talk as
much as he is able...A lot of people might think that I have my head in the
sand or that I am oblivious to the things my son is doing. I know who my son is
and I don't always agree with every single thing that he does but I don't
necessarily have to address that with everyone else. He's my son and I have to
respect he is not going to want me going around being 'that mom' talking about
his behavior."
Justin Bieber, Chris Brown, Miley Cyrus, Liam Hemsworth, Kelly Clarkson, Beyonce
---
Lady Gaga and Perez Hilton feuding? Mark Wahlberg not happy with his bro?
Posted by Albie Dee on 8/20/2013 11:23:00 AM.
Lady Gaga Calls Out Perez Hilton On Twitter, Accuses Him Of Stalking:
@perezhilton STAY AWAY FROM ME + MY FAMILY YOU ARE SICK TRYING TO RENT AN APARTMENT IN MY BUILDING TO STALK ME. LEAVE ME ALONE!!!
— Lady Gaga (@ladygaga) August 18, 2013
DO I NEED TO BE SHOT IT IN THE HEAD FOR PEOPLE TO UNDERSTAND THAT HIM AND EVERYONE ELSE THAT HARASSES ME HAS GONE TOO FAR? IM A HUMAN BEING— Lady Gaga (@ladygaga) August 18, 2013 www.tmz.com
A Statement On Lady GaGa's Lies From Perez Hilton:
I have long had plans to return to New York City more permanently. New York was my home for 6 years in the mid 90s, before I moved to Los Angeles. I also lived here for 3 months last year while doing an off Broadway show. I'm a new father and I am primarily focused on my family and where we will be most happy. I love New York and that is where me and my growing family want to call home right now. Sunday, my realtor showed us a list of possible apartments to rent. I learned only after the fact that Lady GaGa lives in one of the buildings we looked at, and she was across the country in Los Angeles when I viewed that building. After a day of innocent house-hunting, I am devastated and my heart hurts that my former very good friend, a person I used to call my "wifey" and traveled the world with, is making very public and very untrue allegations about me on Twitter. While it is still too painful for me to go into detail about why I chose to no longer make her a part of my life, I will say that I am a critic and not a "stalker". Any allegation that I am stalking her, based on a day of house hunting with my baby boy and my mother, is utterly false, defamatory and now appears to be putting me and my family in danger. I will continue to be a critic - in a way that is not mean or involves name-calling, and I will continue to have an opinion and talk about music and songs, like GaGa's "Applause". I hope her fans stop sending me death threats, as the suggestion that I pose a danger to Lady GaGa is preposterous. If her fans want to send a message of support to Lady GaGa, they should buy her music. Notwithstanding my feelings about our personal relationship, I do wish Lady GaGa happiness and continued success and I assure you my family house hunting has nothing to do with her.
- See more at: http://perezhilton.com/#sthash.aV5mYCgk.dpuf
Alex Band -- lead singer of the rock band "The Calling" -- was abducted this weekend while taking a stroll down a street in Michigan, was beaten severely and then dumped on nearby train tracks ... and cops are investigating, sources tell TMZ. Sources close to Alex tell us ... the singer was in Lapeer, MI for a music festival ... and decided to walk from his hotel to a nearby mini mart around 4am Sunday morning.
We're told ... during the stroll, a van pulled up alongside Alex and the people inside snatched the singer right off the street -- then proceeded to beat the crap out of him.
Eventually, sources say, the abductors dumped the badly beaten rocker on some nearby train tracks. We're told ... another member of the band noticed 32-year-old Alex had gone missing later that morning and assembled a search party. The singer was discovered a short time later.
Alex survived the incident -- but his current condition is unclear. Law enforcement wouldn't confirm the specific details ... but did tell us an incident report was filed ... and officials are currently investigating.
The Daily Star claims Britney Spears is renting a home for her Vegas residency at Planet Hollywood. A source tells the paper, ''She doesn't want her boys ­exposed to the wild party scenes on the Vegas Strip. We are renting a secluded seven-bedroom property to keep her kids away from Sin City's excesses."
Showbiz Spy claims Mark Wahlberg doesn't approve of his brother Donnie dating Jenny McCarthy. A source tells the site, "When Mark learned Donnie was spending time with Jenny he quickly dismissed it as a fling. But now that they're spending a lot of time together and seriously dating, Mark has let Donnie know that he doesn't approve of the relationship. Mark has settled down and become a family man, and he's constantly nagging happy-go-lucky Donnie to do the same. But Donnie couldn't be happier with his life, especially now that Jenny is in it. And he has no inten­tion of changing the way he lives just because Mark doesn't like it. He's fed up with listening to Mark preach about what a bad influence Jenny is. Now whenever Mark starts in, Donnie reminds him that he's made a fortune on the big screen playing roles like a drug dealer or a porn star, so he's in no position to judge anyone.
Mark Wahlberg, Donnie Wahlberg, Jenny McCarthy, Britney Spears, Alex Band, The Calling, Lady Gaga, Perez Hilton
---
Paris Hilton not an airhead? Selena Gomez gets an intervention?
Posted by Albie Dee on 8/19/2013 11:26:00 AM.
Contact Music claims Glee creator Ryan Murphy received death
threats after ending Santana's relationship with Brittany. Naya
Rivera, who plays Santana, tells Complex magazine, "Having gay characters
makes a difference, especially when you are a teenager and you need people to
look up to. Your world feels so small. The tiniest thing can make you think,
'I'm gonna die!' I'm glad Glee is around for people dealing with something that
big in such a small world. It's important."
Paris Hilton insists she is not an airhead. She tells
Metro she acted like one for The Simple Life. ''When we did that, it was the
first reality show. I'd never been on camera in my life. I didn't really know
what to do. The producers told Nicole to be the troublemaker and me to be the
ditzy blonde rich girl. I tried to play a character ... I didn't realize I
would end up doing that character for five years. There are a lot of
misconceptions about me because people know me from 'The Simple Life'. They
didn't understand that I was acting and I was being a character so they assume
I'm a complete airhead.''
Former American Idol star Justin Guarini is struggling. He
blogged: "There was a time when I couldn't walk the street w/o being stopped a
hundred times for a photo or a press of flesh. Now one in a thousand might stop
me, or notice. For the rest I might (might) trigger some dim memory, stuffed at
the back of long unfired synaptic pathways overgrown with the clutter of social
media."
I have spent days skipping meals in order to make sure I
have enough. To make sure my children, and my wife have enough. Now, I'm
unafraid to say that I am terrified. I am struggling to make each day meet the
next without breaking down and curling up. Sometimes I envy people who sit at a
desk all day (at least you know where your next meal is coming from). I'll
smile, and laugh, and joke, and entertain … because sometimes it's the only way
to keep the ghosts of regret and loss at bay."
Life & Style Weekly claims Selena Gomez's family
recently staged an intervention to prevent her from dating Justin Bieber again. A
source tells the mag, "They told her Justin was a really bad person. They
said she has to get rid of him from her life, otherwise they can't be a part of
her life — her new baby sister included. There were tears from everyone and
Selena was devastated. She promised her family she wouldn't see [Justin] again.
It's going to be tough for her, but she wants to break free this time."
Showbiz 411 claims Robin Thicke and Pharrell Williams
are suing Marvin Gaye's family because they have asked to be compensated
because they claim "Blurred Lines" sounds like Gaye's 1981 hit, "Got to Give it
Up."
Ryan Murphy, Glee, Paris Hilton, American Idol, Selena Gomez, Justin Bieber, Robin Thicke, Pharrell
---
Previous Entry
Next Entry