On Air Now: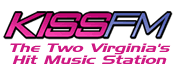 Kiss FM
Kanye to tour with family? Simon and his lady to talk with Oprah?
Posted by Albie Dee on 9/10/2013 11:29:00 AM.
Showbiz Spy claims Kanye West plans to tour with his family. A source tells the site, "He wants nothing more than to have his family with him. Kanye will be in his element, sending huge crowds into pandemonium, and the source says that he wants his two favorite girls to be witnesses to that. Seeing him on stage performing and being great, he wants that a lot. He's a new dad and he straight up hates leaving his daughter even if it's for a few hours. All this work — traveling back and forth — is for her and Kim. Kim's down. They're working on all that now and chances are Kim and the baby are going. Kim wants to anyways and whatever she wants, she gets."


Josh Brolin tells the Huff Post he was up for Batman before Ben Affleck landed the role. "I didn't have conversations about it, but Zack (director), that was part of his idea. It just didn't turn out," he said. "It's OK. It is OK. You know, another scenario might have worked better, but I'm happy for Ben. I've never seen such a global reaction in my life. I would not want to be him right now. The reaction becomes so personal. It's like, 'I wish he was dead.' And you're like, 'What? Dude, seriously? This guy is just working like you are. He's trying to make the best choices he can.' I want [Affleck] to kick ass and I want everyone to love it and eat their words."


The Daily Express claims Simon Cowell and Lauren Silverman may receive $2 million to do an interview with Oprah. A source tells the paper, "Simon wants Lauren to keep every penny they make from any interviews. It's his pretty neat way of making sure she gets the cash she felt she was entitled to from her marriage. He thinks it's all become extremely silly. Some of the stories about them have been farcical and he has become annoyed about the distraction."


Women's Health recently asked Pink what her greatest fear is. She said, "I'm afraid of the world running out of cheesecake, especially Cheesecake Factory. And then I would also have to be afraid of the world running out of key limes because key lime cheesecake is the best kind of cheesecake there is. I'd love to be 10 pounds thinner, but it's not in the cards for me. And I'm totally OK with that."


Paula Patton tells Access Hollywood she and Robin Thicke are allowed to cheat while working. "It's fun, I call it legal cheating. We're kind to each other. I don't come to the set when you're making out with naked ladies, you don't come to the set when I'm making out. It's good for both of us."
Robin Thicke, Pink, Simon Cowell, Oprah, Josh Brolin, Ben Affleck, Kanye West
---
Vin Diesel almost homeless? Simon to leave his fortune to charity?
Posted by Albie Dee on 9/9/2013 11:34:00 AM.
Vin Diesel would have been homeless if the first Riddick movie hadn't taken off.
He tells MSNBC, "If it didn't work out, I would have lost my house. Everything I had in my life was leveraged to make this movie. The producer role - the stakes were higher than any producer I know because the skin in the game was real, and I was so committed to answering this growing request from the social media fans to continue this character. The only way I could have pulled it off was by leveraging everything. We were initially going to try and make Riddick before I did Fast Five, and then I learned that we were expecting a child. I didn't think it would be fair to the child. I didn't think it would be fair to the fans to go to that dark place while welcoming a life into the world."
Heat magazine claims Kim Kardashian has locks on her fridge.
A source tells the mag, "She can't go any where near the fridge, it is literally locked and Kanye has the key. There's nothing for her in the cupboards except foods that are part of the regime, all being made for her. The food trays change every day and she's loving it, she sees it as an adventure and is really into it. The meals are different every day and the diet changes as she progresses. The weight's coming off and she's feeling terrific."
The Daily Mirror claims Simon Cowell plans to leave his fortune to charity.
The paper quotes him as saying, "I'm going to leave my money to somebody. A charity, probably — kids and dogs. I don't believe in passing on from one generation to another. Your legacy has to be that hopefully you gave enough people an opportunity, so that they could do well, and you gave them your time, taught them what you know. A lot of people who retire, they hate their job so much, they just love the idea of not working any more. That horrifies me. I'm going to be still working in my 80s or 90s.
A part of His Community service?
.. Chris Brown spent yesterday painting Justin Bieber's half-pipe at his private skate park.
Taylor Swift set two new world records.
#1 ... she became the first female artist to have two million-selling weeks on the Billboard 200 album chart with Speak Now and Red.#2 ... fastest selling digital single .. We Are Never Ever Getting Back Together topped the iTunes singles chart 50 minutes after it was released.
Kelly Clarkson's NEW Christmas CD is called 'Wrapped in Red'
and here's the track listing:"Wrapped in Red" "Underneath the Tree" "Have Yourself a Merry Little Christmas" "Run Run Rudolph" "Please Come Home for Christmas (Bells Will Be Ringing)" "Every Christmas" "Blue Christmas" "Baby, It's Cold Outside" (featuring Ronnie Dunn) "Winter Dreams (Brandon's Song)" "White Christmas" "My Favorite Things" "4 Carats" "Just for Now" "Silent Night" (featuring Reba and Trisha Yearwood)
Kelly Clarkson, Taylor Swift, Chris Brown, Simon Cowell, Kim Kardashian, Vin Diesel
---
Eddie Murphy back in the studio? Kristen Stewart & Zac Efron?
Posted by Albie Dee on 9/6/2013 11:33:00 AM.
Eddie Murphy Has Recorded A New Reggae Song Called Red Light ... Listen at: http://music-mix.ew.com/2013/09/04/eddie-murphy-reggae/


RADAR Online claims Jack Nicholson has retired from acting. A source tells the site, "Jack has — without fanfare — retired. There is a simple reason behind his decision — it's memory loss. Quite frankly, at 76, Jack has memory issues and can no longer remember the lines being asked of him. His memory isn't what it used to be. Jack has no intention of retiring from the limelight. He's not retiring from public life, at all. He just doesn't want a tribute. He's happy to tacitly join the retirees club like Sean Connery.



The Star claims Kristen Stewart wants to date Zac Efron. A source tells the tabloid, "Kristen's relationship with Rob was so tense. She's ready to have a good time, and ants to date a completely different type of guy. He's (Zac) a bit of a playboy. So he wants to keep his partying lifestyle intact. He's not looking for anything emotional, and Kristen doesn't want anything serious. This could work out great for both of them."



Kelly Osbourne is launching her own plus-size clothing line. Contact Music quotes her as saying, ''I had one of the most exciting meetings of my life this week - it pretty much green-lit my clothing. When I sat down in this meeting and they said, 'Yes, you have creative control and of course you can do plus size,' I was like, 'It's happening!'''



Lana Scolaro is speaking out after a picture of her and Robin Thicke became a hot topic because his hand was on her butt. Lana now tells the NY Post and Life & Style Weekly she and Robin went to a hotel room. "His hands were everywhere. He turned off the lights so no one could see us, and he started making out with me. He was grabbing me. He was like, 'I want to get you into bed!' "Paula Patton's rep says, ''Scolaro is just a girl looking for attention. Paula and Robin aren't concerned and are happily vacationing in Florida."



Lady GaGa believes people are out to get her

. She tells The Guardian, "I certainly feel that at this time it's almost as if people are surprised they haven't already destroyed me. It gives them a sense of pleasure when they believe that they've destroyed me or taken me down. It's almost entertainment for people to poke fun at Lady Gaga, but at the very same time they have no idea the album I've made... So it doesn't bother me, it's just an interesting observation of where we are as a society... It's literally not even been two weeks since my first single came out and it's all, 'She's over', or because I'm not Number One yet, 'She's finished'. People focus less on the music and focus more on how the music's doing; how it's faring from a numbers perspective, from a financial perspective. If you think I give a damn about money then you don't know me as an artist at all... I think that once you've had a few Number Ones in your career that you've kind of proven yourself and I don't feel the need to prove anything anymore."

The Star claims JLo was rude to Taylor Swift when she performed with her during her concert in L.A..

A source tells the tabloid, "Jennifer was extremely rude to some of Taylor's closest friends backstage. Jennifer made it clear they shouldn't look in her direction or speak to her. It allegedly angered Swift so much, claims Star, that the young singer "Swift has decided she will never work with J. Lo again or even invite her to a performance."A source tells Gossip Cop, "There is not one bit of truth to the magazine's claims. It was a fantastic experience, and Taylor was thrilled and loved working with Jennifer."
Jennifer Lopez, Taylor Swift, Lady Gaga, Robin Thicke, Kelly Osbourne, Kristen Stewart, Zac Efron, Jack Nicholson, Eddie Murphy, Snoop Dogg, Snoop Lion
---
Kim and Kanye to marry? Taylor Swift to star in a movie?
Posted by Albie Dee on 9/5/2013 11:13:00 AM.
Britain's Star magazine claims Kim and Kanye may get married in Vegas
. A source tells the magazine, "Kanye is a huge Elvis fan and thinks it would be fun to get married in a wedding chapel, just him, Kim and the baby. It was his suggestion, but Kim thinks it's a great idea too. They know it's cheesy, but it's kitsch, sexy and cool at the same time. They'll go the whole hog - with an Elvis impersonator singing Love Me Tender. And afterwards they'll just put out a press release with a photo, letting everyone know they got married. It's almost an anti-wedding after all that happened with Kris,' the source explained. 'She loves Kanye with all her heart and knows that all the glitz and glam don't really mean a thing."
Simon Cowell has no plans to change diapers.
He tells the BBC, "I am good with kids because I like kids. I really do like them and I listen to them. I'm not [changing nappies], 100% absolutely not going near that. Can't I just get a nanny?"
The Daily Star claims Rihanna receives alien reports from a man, who monitors the skies above the Mojave Desert.
A source tells the paper, "Rihanna has always been convinced aliens will land on Earth in her lifetime. So she started using the man, who calls himself a sky scanner, to give her information from Nevada on anything that relates to sightings. He keeps in touch with her from the Little A'Le'Inn, a motel which hosts Ufo hunters. It's also near one of the world's most secret government bases, Area 51. This isn't a fad for Rihanna, she is a total believer and doesn't mind spending her money on it to get results."
Lady GaGa may record with TLC.
T-Boz tells MTV GaGa wrote a song for herself before giving it to the group. "She was like, 'I don't want to disrespect the girls,' so we were like, 'Let's sing it and see how it goes, I mean you wrote it. It was so funny [hearing] her [sing] like us, so hilarious. I was just like, why not sing it then? And she was just like so excited and we're excited. You know them record company people. If it was up to the artist, all three of us are down. So we'll see what happens.''
The Daily Mirror claims Taylor Swift is going to star in a new movie called The Secret Service.
Her character escapes after being kidnapped by a villain. A source tells the paper, "Matthew (director) looked at a number of actresses to play the part before settling on Taylor – apparently she was a natural on the big screen. She's also someone fresh and unseen in Hollywood terms which was massively appealing. She will be required to have some heavy-duty martial arts training in order that her character convincingly kick Samuel L Jackson's butt.''
Kim Kardashian, Kanye West, Simon Cowell, Rihanna, Taylor Swift,
---
JT says N'Sync better than One Direction? JLo making over $15 million for AI?
Posted by Albie Dee on 9/4/2013 11:09:00 AM.
The Mail Online claims JLo is getting $17.5 million to judge Idol. A source tells the paper, ''There was a lot of back and forth negotiating on her salary, but now it's finally been settled that Jennifer will earn $17.5m to go back to Idol next season. It''s a major coup for her to land a huge payday like that and I believe she is thrilled with that number. It''s a lot more than the $15m Britney Spears was paid to do The X Factor.''


Justin Timberlake says N'Sync is better than One Direction. He tells Perez Hilton, "I have not seen them on stage, but I'd be willing to say that we're better than them. I don't feel like I'm laying down any kind of gauntlet. I've seen them a couple times and I like those guys. It's interesting to see this whole wave of that come back around."


Lana Scolaro is speaking out after a picture of her and Robin Thicke became a hot topic because his hand was on her butt. She tells Celebuzz the shot was snapped at the VMA's. "I knew his hand was on my butt. I posted it on Instagram and didn't notice the reflection. But someone noticed it and commented. I didn't think it would cause this much drama. I didn't know it would be all over everything like this. We have mutual friends in common. I actually met him a week before the after party. I was actually going over to the DJ booth and he followed me. His security guard took the photo and said, 'you guys make a cute couple'."
A source tells Hollywoodlife.com, "They both knew that the mirror was there after taking another picture and he did it as a joke. It was his version of bunny ears — it just looks worse than it really is. But there is no trouble with him and his wife and he isn't cheating."


Digital Spy claims Britney Spears is working with a vocal coach. A source tells the site, "Britney has been using a vocal coach and going to regular sessions and has also been working hard with her choreographer in preparation for what's coming up! With album eight on its way and a rumored Las Vegas residency in the pipeline, eagle-eyed fans have spotted that all of Britney's social networks have adopted a blacked-out theme... the mystery continues!"


Grazia magazine and NOW magazine claim Katy Perry rejected John Mayer's marriage proposal. A source tells the magazines, ''John's proposal really unnerved Katy. Even though they have discussed it, she thought it was too soon. John was gutted. Katy loves John, but doesn't feel she has had enough healing time since her divorce. She told him she just needed a bit more time to feel whole in herself again. John won't run from Katy again. He knows his bad boy reputation and what happened with Russell hurt Katy, and he'll do whatever it takes to show he's the one she should marry.''
Katy Perry, John Mayer, Britney Spears, Robin Thicke, Justin Timberlake, N'Sync, One Direction, Jennifer Lopez, American Idol
---
Miley and Liam done? The Walking Dead get free underwear?
Posted by Albie Dee on 8/30/2013 11:29:00 AM.
RADAR Online claims Miley Cyrus and Liam Hemsworth are all, but done. A source tells the site, ''Liam really does care about Miley, but her racy new look and sort of ghetto attitude isn't exactly what he signed up for. Her VMA performance absolutely mortified him and he couldn't be more embarrassed. He doesn't really see anything sexy about what she did on stage. It's pretty much over. He knows he can't stay with her when this is who she's become ... He doesn't want to babysit her anymore. He has to move on. It's not just Liam that Miley is pushing away ... His entire team is urging him to part ways with her because she's nothing but negative for his reputation and career. Liam is a serious actor with a growing career, while Miley has just turned into a joke.''
Showbiz Spy claims Lady GaGa recently caught a male hotel employee trying on her costumes. A source tells the site, "The guy just froze, horrified to be suddenly standing face to face with GaGa – and wearing her clothes! But instead of yelling for security and getting him fired, GaGa giggled and said: 'Honey, you have that outfit all wrong!' Not missing a beat, she adjusted his wig, chose another hat, and – shushing the guy's babbled apologies – started teaching him how to walk in her shoes. And she actually snapped a cell phone pic of them together! The guy went nuts! He just couldn't resist trying on one of her wigs – and then, caught up in the moment, he actually stripped and slipped on one of GaGa's bizarre outfits…including a pair of her towering, do-me shoes, topped off by a wild-and-crazy hat!''
Steven Yeun, who plays Glenn on The Walking Dead, tells Access Hollywood the cast gets free underwear. "I take mostly underwear from set. They give us pretty cool, good underwear, so you just find a reason to take it home every day and all of a sudden you now have 20 pairs of really nice underwear. It's sweaty [where we film], so you don't want to be running around in what you show up in."
Pam Anderson is running in the New York City Marathon to raise money for Sean Penn's J/P Haitian Relief Organization. She tells Entertainment Tonight, "I've never taken on a physical challenge like this but I am willing to do something to show my dedication. It is incomparable to the struggle people (there) face. I didn't just want to be the kiss at the finish line. I wanted to do more and if I can raise $500,000, it is going to be a blessing to Haiti. I've been a supporter of Jp from the early stages. In the last few years I have become more involved. If you go to Haiti, you fall in love. It is intoxicating."
Katy Perry's new CD is not dark. She tells Perez Hilton, "There's not really any darkness on the record. There's definitely some textures and colors but I think I was saying that when I was going through a different phase, but I really let that light in. The reason why I called this record Prism is because I actually finally let the light in and then I was able to create all these songs that were inspired by letting the light in and doing some self-reflection and just kind of working on myself. I felt very prismatic because of that; I feel like now I get to show these songs off and share these songs with the listeners and it's almost like I get to beam the colors that I've experienced out from me."
CMT claims Carrie Underwood recently shot the opening for Sunday Night Football.Her video includes cameos by New York Giants quarterback Eli Manning, Denver Broncos quarterback Peyton Manning, Indianapolis Colts quarterback Andrew Luck, Green Bay Packers linebacker Clay Matthews, Baltimore Ravens linebacker Terrell Suggs and Houston Texans defensive end J.J. Watt.
RADAR Online claims Jon Bon Jovi won't reconcile with Richie Sambora until he goes to rehab. A source tells the site, Jon has no intention of taking him back without Richie attending a serious rehab program. Six weeks ago, he and Richie had a two-hour call to patch things up, but when Jon made it clear that he would not take him back before he went into rehab, it was a deal-breaker. Richie had his heart set on being back for the tour dates in New Jersey — the talk did not end well. Sambora's inner circle is very concerned that he continues to drink in excess, despite doctor's warnings about possible severe — and life threatening — liver damage."
Richie tells RumorFix, ''This is not true. This is the biggest bunch of BS. No intervention ever took place. I truly wanted to come back to Bon Jovi for the fans.
Miley Cyrus, Liam Hemsworth, Lady Gaga, The Walking Dead, Pamela Anderson, Katy Perry, Carrie Underwood, Jon Bon Jovi
---
One Direction as big as the Beatles? Harry and Taylor together?
Posted by Albie Dee on 8/28/2013 11:44:00 AM.
Harry Styles tells the Daily Express that One Direction can
be as big as The Beatles. "We could be as big as the Beatles. That
would be amazing. I really believe we can become one of the biggest bands in
history. I can see that happening and I want to get my knighthood too one day.
I sometimes fantasize about meeting Her Majesty.''
Harry and Taylor posed together after the VMA's. A
source tells Hollywoodlife.com,
"All of the One Direction members have seen the video of Taylor [allegedly]
talking negative about them and they laughed about it the entire time and
thought that she should worry about important things besides talking s*** about
them. They think it's sad that they affect her attitude so much and she should
grow up!"
Miley's Performance generated a few tweets:
After Miley Cyrus performed at the VMA's, Billy Ray Tweeted: ''Thanking
God for so many blessings tonight. Continue to pray for world peace. More love
...less hate.''
Kelly Clarkson Tweeted: Just saw a couple performances
from the VMA's last night. 2 words.... #pitchystrippers
Miley Tweeted: "Smilers! My VMA performance had
306,000 tweets per minute. That's more than the blackout or Superbowl! #fact."
Bill Maher Tweeted: ''Watching VMAs. Haven't been in a
strip club in a while, but good to see nothing has changed''
Robin Thicke's mom, Gloria, tells US Weekly, "I
don't understand what Miley Cyrus is trying to do. I think she's misbegotten in
this attempt of hers. And I think it was not beneficial. I didn't get what her
point was. It was so over the top as to almost be a parody of itself."
Cyrus gained 50,000 new Facebook likes on Sunday.
The Parents Television Council ripped the MTV VMA's with
this statement: "MTV continues to sexually exploit young women by
promoting acts that incorporate 'twerking' in a nude-colored bikini. How is
this image of former child star Miley Cyrus appropriate for 14-year-olds? MTV
has once again succeeded in marketing sexually charged messages to young
children using former child stars and condom commercials — while falsely rating
this program as appropriate for kids as young as 14," the advocacy group
charged this morning.
The Miley Cyrus/Robin Thicke performance simply substituted
talent with sex. Viacom has a set of corporate broadcast standards that were
obviously broken in this case for financial gain. While the performance was
shocking to the audience, MTV approved it during the show run prior to the
broadcast. Heads should roll at MTV…We urge Congress to pass the Television
Consumer Freedom Act which will give parents and consumers a real solution for
future MTV VMA programs — the ability to choose and pay for cable networks that
they want vs. having to pay for networks they don't want. After MTV's display
last night, it's time to give control back to consumers.''- I have two words:
V-Chip or Change Channel
Chris Brown plans to fulfill his community service sentence
of 1,000 hours. He Tweeted: "I'm truly happy to have fans and life.
Even wit the bs. Can't make a leader.. They have to be chosen by the people.
The community service isn't a problem anymore. Ill do what ever duty I need too
to fulfill my requirements as a man and a leader.''

Fat Joe checked into a Miami
prison yesterday to begin serving a four-month sentence for tax evasion. He
failed to pay taxes on $1 million of income in 2007 and 2008.
Fat Joe, Chris Brown, Miley Cyrus, Robin Thicke, Kelly Clarkson, Harry Style, Taylor Swift, One Direction, VMAs, MTV
---
Previous Entry
Next Entry