On Air Now: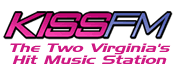 Kiss FM
Miley almost dies while bowling? Lohan doing best to stay sober?
Posted by Albie Dee on 9/19/2013 11:33:00 AM.
Miley Cyrus almost died while bowling. She tells the Daily Star, "I literally almost died the last time I played. I will never play again. The shoes are way too slippy and I went sliding down the lane and almost went through the pins. I did do a strike but it was with my own body... I was actually really frightened."

RADAR Online claims Kim Kardashian continues to contact the paparazzi.

A source tells the site, "Kim is letting Kanye revamp her entire lifestyle right now and she's loving the changes he's making, but she is still the same old schemer that she's always been! Kim isn't going to ever stop secretly texting the paparazzi or the people she knows that can help her stay famous. Kanye would be really mad if he knew that she's doing it, but Kim is still texting with paparazos and talking to people that she knows will get her side of any story out. Kim knows what made and kept her famous. She isn't going stop doing what she does, which is stay in the spotlight — and that's no matter what she tells Kanye."

Life & Style Weekly claims Lindsay Lohan is serious about staying sober.

A source tells the mag, "Before Lindsay went to rehab, she would pretty much turn up any where if someone paid the right price, but things are different now. She's been offered tens of thousands of dollars to attend events and make other appearances, but has turned them all down in order to maintain her sobriety. She runs everything past her therapists and sober coach. She's committed to staying sober this time around."

Will Smith tells Queen Latifah he was in bed with Jada when the tabloids reported they were splitting.

"Like a year ago, there were all these rumors that me and Jada were getting a divorce. So I get the Google Alert, I'm laying in bed - with Jada. It says, 'Jada Pinkett Smith files for divorce.' So I'm like, "This is crazy!' It's hard in relationships in general when people expect it to be easy. It's not easy. It's the individual most difficult thing that you're ever going to do in your life - to try to handle the challenges of life and family and love, side by side for somebody for the rest of your life? It's a battle."

Entertaintmentwise claims Rihanna and former fling, model Dudley O'Shaughnessy, have been in contact.

A source tells the site, "Rihanna and Dudley were really keen on one another when they were an item a couple of years ago. They had a really good time together and ended things amicably — traveling got in the way. It's been easy for them to rekindle their romance and take things from where they left off. She goes weak at the knees for him, is crazy for his accent and only has good things to say about him. Ri has been keeping her options open. He always looks back fondly on their time together and is excited to be speaking to her again — getting things back on track while she was in town."

Pink tells E! that Miley Cyrus' recent performances have been tacky.

"No, I think it's tacky. She's really freaking talented. She's beautiful. She can sing her ass off and to go up there and do that? She's cheating herself and she's cheating the rest of us…She can do what she wants. People can like it if they want. I'm not going to buy it. She can do better. I've seen her do better."
Miley Cyrus, Kim Kardashian, Lindsay Lohan, Will Smith, Queen Latifah, Rihanna, Pink
---
GaGa in a dangerous place? The Walking Dead getting a spinoff?
Posted by Albie Dee on 9/18/2013 11:24:00 AM.
Elton John tells The Australian Lady GaGa is in a dangerous place.

"I'd like to be able to talk to her right now, but I can't get through to her. And there are times when you have to listen. When your persona begins to take over your music and becomes more important, you enter a dangerous place. Once you have people around you who don't question you, you're in a dangerous place. Look at Lindsay Lohan. There was someone with a successful career and her parents completely f***ed her up. The dad was in jail and the mum was doing coke with her. Great!"


AMC is planning to produce a companion series to The Walking Dead. Producer Robert Kirkman tells The Hollywood Reporter, "After 10 years of writing the comic book series and being so close to the debut of our fourth, and in my opinion, best season of the TV series, I couldn't be more thrilled about getting the chance to create a new corner of The Walking Dead universe. The opportunity to make a show that isn't tethered by the events of the comic book, and is truly a blank page, has set my creativity racing."The series will debut in 2015.




RADAR Online claims Miley Cyrus and Liam Hemsworth are taking a break. A source tells the site, ''They've split for now. Miley and Liam have a very tumultuous relationship and both are exhausted. It's a complicated relationship. The wedding is on hold, for now. It's not canceled but it doesn't look promising.''Another source tells RADAR, ''Liam really does care about Miley, but her racy new look and sort of ghetto attitude isn't exactly what he signed up for. Her VMAs performance absolutely mortified him and he couldn't be more embarrassed. He doesn't really see anything sexy about what she did on stage.''



Mark Wahlberg recently went back to school and got his high school diploma. He tells People, "I didn't want the kids saying, 'You didn't do it, so why do I need it?' They are all wanting to do things in their future that require an education. It's also a huge sense of relief. I wondered, 'Why didn't I do it when I was there?' It's so much harder at 41 going back and trying to do all these difficult tasks. I would love to go to USC (University of Southern California) and study film. I don't want to become a veterinarian or anything, (I want to study) things that further my career and broaden my horizon."



Katy Perry admires Rihanna. She tells Elle, "I think that Rihanna always looks so fresh and I'm like, 'How do you do that? We all know how much pot you smoke! And you don't sleep because you're on Instagram at four o'clock in the morning!'"


Lady GaGa is going to star in the new movie The Secret Service. A source tells the Sun, "Gaga only had to commit one day to film her scenes early next year... She didn't take much persuading."



TMZ claims Britney Spears is getting $29 million to perform 48 shows over two years at Planet Hollywood Las Vegas.


Kelly Clarkson tells ABC she plans to elope and that her wedding song will be Eva Cassidy's cover of Fleetwood Mac's "Songbird".


Snoop Dogg won a pound of weed from the Mayweather - Canelo fight. He Tweeted: "Thanks to the champ money may for winning me a pound from my mexican buddy Lui !! U r the pound for pound best! N I'm gonna smoke 2 dat !!! Hahahahahahahah."



The Sun claims Jay-Z and Beyonce are hiring a nanny. A source tells the paper, ''Beyoncé and Jay have started advertising for a nanny who is happy to travel the world with them. The other main stipulation is that she is bilingual. They want a French speaker for a number of reasons. The family have a real connection with France and Beyoncé's nephew Julez is a French speaker, because his dad is French. They've already started seeing candidates and have been getting advice from friends including Gwyneth Paltrow.''
Jay Z, Beyonce, Snoop Dogg, Kelly Clarkson, Britney Spears, Lady GaGa, Katy PErry, Rihanna, Mark Wahlberg, Britney Spears, Liam Hemsworth, The Walking Dead, Elton John
---
GaGa does private show on yacht? Britney is Miley's inspiration?
Posted by Albie Dee on 9/17/2013 11:36:00 AM.
The Sun claims Russian billionaire Roman Abramovich is paying Lady GaGa $1.5 million
to perform aboard his private yacht. The show is a gift for his partner, and GaGa fan, Dasha Zhukova.


Miley Cyrus gets her inspiration from Britney Spears.
She tells Channel 4, "I was obsessed with her Slave For You video. That was the first head shake I got from my dad when the video came out, as I tried to re-enact the whole film. Britney once performed across the street from my dad's apartment in Canada – but there was no way I was going at that point as I was always trying to re-enact everything she did.
PETA ripped Katy Perry for using exotic animals in her video for Roar.
"Animals used for entertainment... endure horrific cruelty and suffer from extreme confinement and violent training methods. They often become stressed and anxious when hauled around and forced into unfamiliar or frightening situations. The Serengeti Ranch, the animal exhibitor that we believe supplied the animals for the Roar video, has been inspected by the U.S. Department of Agriculture 22 times since 2001, with a total of 13 citations during that time."

Jay-Z and Beyonce performed at LeBron James' San Diego wedding this past weekend.


Gene Simmons supports Miley Cyrus. He tells Rolling Stone, ''I don't understand why people got so upset. Whether you stick out your tongue or shake your tushy, all the other girls are doing the same thing. Any girl whose name ends with an A—Madonna, Shakira, Rihanna, Lady Gaga, all these girls who sing pop songs through backing tracks like it's karaoke and gyrate all over the stage—if they can do it, why can't Miley? Either condemn the whole lot of them or leave her alone.''As for her tongue, Gene says, ''It was okay. But that's a girl's version. It's like girls basketball. It's as good as girls can get at basketball. But you can't play with the guys.''


Robin Williams is doing a sitcom because he needs the money.
He tells Parade magazine, "The idea of having a steady job is appealing. I have two (other) choices: go on the road doing stand-up, or do small, independent movies working almost for scale (minimum union pay). The movies are good, but a lot of times they don't even have distribution. There are bills to pay. My life has downsized, in a good way. I'm selling the ranch up in Napa (California)... I just can't afford it anymore... Divorce is expensive. I used to joke they were going to call it 'all the money,' but they changed it to 'alimony.' It's ripping your heart out through your wallet... Are things good with my exes? Yes. But do I need that lifestyle? No.
Robin Williams, Gene Simmons, Miley Cyrus, Jay Z, Beyonce, LeBron James, Katy Perry, Britney Spears, Lady GaGa
---
Harry Potter has a crush on Katy Perry? GaGa a tortured soul?
Posted by Albie Dee on 9/16/2013 11:23:00 AM.
The Daily Star claims Simon Cowell plans to tag his baby as soon as it is born.
The tags will be attached to its ankles and will sync with a tag worn by Lauren Silverman. The GPS tags will ensure there is no possible way of the baby being switched at birth.
Harry Potter star Daniel Radcliffe has a crush on Katy Perry
. He tells Female First, "Mentally I am very close to Katy Perry, a lot. I've been in a room with her since and I couldn't say [anything]. I was across a room from her and I was like 'I can't even say anything, you have probably seen an interview with me [and] you know these thoughts are in my head. I can't even look at you.'"

Lady GaGa tells People she is a tortured soul. "I am – Stefani is – a perpetually tortured artist. That's why I changed my name. I can't be her in public. She would be a mess! Everyone is so cynical – that I can't purely love my fans, or share an honest story about my past, without someone asking me if I really, truly struggled. Do you know how much dirt I ate? Do you know the men I had to crawl through, the people that disrespected my body, my mind, my heart? I'm great under pressure," she says. "I'm a warrior. I'm Rocky, round 12."


Lady GaGa is a Christina Aguilera fan.
She tells Bravo, "I'm a very big fan of Christina Aguilera... From the very beginning of when my career started there was all this controversy about the two of us, and I always felt that it was very unfair to her... I just think it's very unfair of anyone to pit another woman against another woman especially in the space of music when we are all just trying to be taken seriously... as females because we're not taken seriously as real musicians... Christina is an incredible vocalist and an incredible artist. From me to her, I'm so sorry for anything that anyone ever said to her because of my existence. I hope that she never felt (bad) about it because when I was 15, I was singing (Aguilera's song) I Turn to You at the top of my lungs trying to hit all her notes. So she was an inspiration to me to have a wider vocal range, and I just think it's all total nonsense the way that they do that."
Simon Cowell, Harry Potter, Daniel Radcliffe, Katy Perry, Lady GaGa, Christina Aguilera
---
Jim Ross retires from WWE? Duck Dynasty praying for Miley?
Posted by Albie Dee on 9/13/2013 11:33:00 AM.
Jim Ross Retires From The WWE
... WWE announcer Jim Ross is retiring to spend more time on personal projects.
The cast of Duck Dynasty has been praying for Miley Cyrus.
Sadie Robertson tells FOX 411, "My family has been praying for [Miley Cyrus'] family. We feel very bad for her because we know how entertainment can get wrapped up in your head."
Mark Wahlberg's kids make a cameo in the next Transformers film.
He tells MTV, "My kids just did a cameo as just scared people in the street looking up, but they did a great job. I was so nervous because Michael doesn't have time for bad performances. You have to understand; you're shooting a $300 million movie. You've got a lot going on. He's got five, six takes. If you ain't got it, you're done. I didn't want to see my kids get clipped. They were excited about, but they started to get mad at me because I'm trying to over-direct them. It went great."
Contact Music claims Courtney Love was recently performing in New York when she slammed Katy Perry and Miley Cyrus.
The site quotes her as saying: ''I liked Miley, frankly. I'm gonna be honest, Katy Perry bores the s**t out of me. She's a nice girl, she just really bores me. You know, that hillbilly Miley Cyrus is sort of punk in a weird sex way. I would love to do a duet with Jay Z. Wouldn't that be great? Gwyneth (Paltrow) asked him if he heard my version of 99 Problems and he said it was brilliant, so..."'
RADAR Online claims Justin Bieber's manager Scooter Braun is booting Justin's friends from his home
. A source tells the site, ''Lil Twist and Lil Za have basically been ordered by Scooter to vacate Justin's house. He wants them out by the end of the month and they've even already been set up with their own apartments.There's a growing disenchantment with them. But there's no specific ultimatum date. Scooter's cleaning house, and it starts with Lil Twist and Lil Za.''
Miley Cyrus tells Perez Hilton her video for Wrecking Ball is more than just her being naked.
"I think the video is much more. If people get past the point I make, and you actually look at me, you can tell I look more broken than even the song sounds. The song is a pop ballad that everyone can relate too; everyone has felt that feeling at some point. If people can take their minds off the obvious and go into their imagination and see what the video really means it is so vulnerable. Actually, if you look at my eyes I look more sad than actually my voice sounds on the record. It was a lot harder to do the video than it was to record the song. It was much more of an emotional experience."Billy Ray Cyrus tells ET, ''I'm a song man. A musician singer songwriter who loves all styles of music. But again...I come from the old school where it starts with an artist and a song ...colliding if you will ... in a moment where the song, the singer, the producer, the band and the listener become one. It wouldn't have mattered if Miley would have worn jeans and a flannel shirt ...a Tux ...or a nun's habit. The song's a smash ...and her performance vocally on the tune reflects her roots and sheer God given talent.''
Miley Cyrus, Perez Hilton, Justin Bieber, Scooter Braun, Courtney Love, Katy Perry, Mark Wahlberg, Transformers, Duck Dynasty, Jim Ross, WWE
---
New Friday movie? Taylor Swift-JLo collab?
Posted by Albie Dee on 9/12/2013 11:31:00 AM.
Ice Cube On The Arsenio Show
... Ice says that there's an NWA movie coming out and there could be a new Friday movie in the future as well
Pirates of the Caribbean 5 has been delayed. P
roducer Jerry Bruckheimer tells The Hollywood Reporter, "We have an outline everyone loves but the script is not done. We want a script that everyone's signed off on and a budget that everyone's signed off on."Another source tells THR the original script "was too expensive but it was also really complicated and hard to follow."
Taylor Swift and JLo have no plans to record together.
Swift tells E!, "That's the rumor. We collaborated at Staples Center. She came out and sang 'Jenny From the Block' with me which was so much fun. We haven't spoken further about collaborating but I did read that on the Internet, so that's nice to know that it's always accurate. I mean, for me, I love her, she's amazing. She has my number, we text, but we haven't texted about going into the studio."
Look magazine claims Taylor Swift and Harry Styles secretly dined together after the VMA's.
A source tells the mag, ''Taylor and Harry had a heart to heart. He's very funny, so can make her defenses come down easily. He told her she was the most stunning girl at the awards and that he was mad to let her go. They're planning another dinner when they're in the same city. Taylor's happy to be back in touch with him, as they have a lot of laughs together but she was hurt and she's cautious of going there again.''
Lorde wrote "Royals" in 30 minutes.
She tells Billboard, ''Yeah, I was just at my house, and I wrote it before I went to the studio. I wrote it in like half an hour -- the lyrics, anyway. I wrote all the lyrics and took them to the studio and my producer [Joel Little] was like, 'Yeah, this is cool.' We worked on that and on two other songs on the EP in a week, and just did a little bit every day.'
Showbiz Spy claims Selena Gomez laughed at Justin Bieber's mustache
. A source tells the site, "She's seen it and she thinks it's hilarious! That gave her a good laugh after being so homesick. It's been a couple weeks but she still wants to enjoy herself in Europe. She has some days off for travel but she is looking to experience some fun times while out there as well. It will combat the homesickness feeling if she is having fun."
Selena Gomez, Justin Bieber, Lorde, Taylor Swift, Harry Styles, Jennifer Lopez, Pirates of the Caribbean, Ice Cub, NWA, Friday
---
Sharon Osbourne and Jay Leno? Simon nicknames his kid?
Posted by Albie Dee on 9/11/2013 11:27:00 AM.
Sharon Osbourne Had Fling With Jay Leno?
Sharon Osbourne claims she had a fling with Jay Leno after meeting him at a club in the 70's. "He liked my voice and I kept calling. I said I had the wrong number but I kept talking with my English accent. He actually came to my house and met me and we had a little fling. The fling was more of a fling for me and not fling enough for him because a couple of months later he brought around the real love of his life for me to meet, and she was lovely and they took me to Fatburger and showed me around town.''
Simon Cowell has already nicknamed his son.
He tells Extra, ''It really is a miracle. The baby was kind of unexpected. I hadn't planned for that. Once I got used to it, I thought, it's actually not such a big deal. I called it 'Tad' because it was like a little tadpole - just, like, moving around. Once you see the baby on the scan for the first time you're just amazed that you're seeing something alive. It's incredible. Maybe I will take him or her go-karting. I'm good with kids, and I like kids."
Eddie Murphy tells Rolling Stone he not only recorded a reggae song with Snoop Lion he also recorded a marijuana anthem
. ''We did two tracks together. We did that song. We did actually a song that's like just a new . . . the new weed anthem. A track called "Mellow Miss Mary." It's a shame – I was working on it with Rick James before he died. I wrote the song and went to Rick and he was loving it. And Rick was supposed to be on it and Rick kicked out and I still had the track and it was like "'Ay, I'm going to take this and put Snoop on it." Snoop is like the governor of weed! [Laughs] Got him on the track. On the surface, if you listen to "Mellow Miss Mary," it sounds like a love song."
Beyonce loves touring with her daughter Blue Ivy. She says, "It's really interesting because I'm touring with my daughter for the first time and my dream has always been to be able to balance my life and my career. I think it's the one thing that women struggle with because it's so difficult. But when I'm able to travel it makes me so proud that she's able to experience all these different cultures and meet all of these interesting people at such a young age. It makes me proud of my job. It makes me proud that music can impact so many people and bring us together."

Cher is going to mentor Blake Shelton's singers on The Voice. Cher tells Yahoo, "They didn't have anything like this when Sonny [Bono] and I started. We played bowling alleys and roller-rinks. We didn't get to go on any [TV shows]. This is amazing, where you have people who've been in the business, have been successful, and now want to help you — so you can kind of bypass a lot of the trashy stuff." Blake tells Yahoo, "I lost my dad a year and a half ago. And my dad's favorite artist on earth, bar none, no question, was Cher. My dad worshipped Cher. I wish he could have seen tonight's episode, because I would've been texting him saying, 'Hey, I met Cher! I took a picture with Cher!'…She has no idea about any of that, but it was a real big deal to meet her…she's just as viable and important to music today as she ever was."

Steven Tyler tells Dr Oz his drug use cost him everything. "My sobriety cost me nothing less than everything. I lost everything. It's serious. It's serious when you lose your kids, your children, your wife, your band, your job and you'll never understand why because you're an addict. You can't figure that out. Drugs took me down. Yes, it got us through the '70s. If it wasn't for Peruvian marching powder, we wouldn't have been able to do what we did. From the '70s to '79, we played every state except Alaska and Hawaii."
Steven Tyler, Dr. Oz, Cher, Blake Shelton, The Voice, Beyonce, Eddie Murphy, Simon Cowell, Sharon Osbourne, Jay Leno
---
Previous Entry
Next Entry