On Air Now: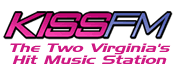 Kiss FM
Amanda Bynes completes her treatment; No bad review for Britney?
Posted by Albie Dee on 12/7/2013 10:03:00 PM.
The Daily Mirror claims Amanda Bynes has completed her treatment and is living with her parents again. A rep tells the paper, "Amanda and her entire family would like to thank everyone who's contacted them with good thoughts and wishes for Amanda's recovery. Amanda has completed her inpatient rehabilitation and she's feeling better every day. She's now looking at various colleges with the intention of majoring in fashion design. She's mentioned before she's interested in creating a clothing line."

The Star claims Orlando Bloom and Liv Tyler recently got close at a Broadway production of Waiting for Godot. A source tells the tabloid, "When they got behind closed doors, they were playfully tickling, gazing into each other's eyes and holding hands.''


You got to be kidding me?...what a tool! The LAPD arrested Jameson Witty for stealing parts from Paul Walker's wrecked Porsche. He took a T-top as the car was being towed from the accident site to an impound yard. Witty and a friend stole the top while the tow truck was stopped at a red light. The driver helped cops nail Witty. He and a friend will be charged with felony grand theft and tampering with evidence.

Showbiz Spy claims Britney Spears doesn't see bad reviews. A source tells the site, "Britney's manager, Larry Rudolph, and father, Jamie, won't allow her to see any of the bad reviews. Britney doesn't even have access to the internet and lives in a bubble! Her team will allow her to believe that the album is being well received. No-one wants to upset Britney. If she were to read anything negative, it could send her into a bad tailspin and both Larry and Jamie know that can't happen with her upcoming shows in Vegas about to launch."

In Touch Weekly and the Daily Mirror claim Taylor Swift is jealous that Kendall Jenner has been hanging with Harry Styles. A source tells the sites, "Taylor was telling a friend how trashy Kendall is and that back when they were dating, Harry used to make fun of the Kardashians because they have no talent. She absolutely hates that Kendall is hanging out with Harry."

Kelly Clarkson's husband Brandon Blackstock has responded to rumors he's cheating. He Tweeted: "It's sad how low life's [sic] make up rumors about @BBlackstock. But it make [sic] for great reading while on the sh*tter: ) lol"
Kelly Clarkson, Taylor Swift, Kendall Jenner, Britney Spears, Paul Walker, Orland Bloom, Liv Tyler, Amanda Bynes
---
Pauly D a dad? No selfies for Lorde?
Posted by Albie Dee on 10/24/2013 11:21:00 AM.
Fox 411 claims Amanda Bynes is being allowed to leave rehab. A source tells the network, "Amanda is being given two passes a week to go the beach, or out to eat and do things like that, accompanied by a professional handler. She is making great progress."

US Weekly claims Pauly D recently fathered a child with a 26 year-old woman he hooked up with in Vegas. A source tells E!, "They didn't have a previous relationship. But the new dad is hoping to develop a relationship with her. [He] wasn't exactly planning for it to happen this way. But God works in mysterious ways."Snooki Tweeted: "YAY so happy for Pauly!! Now Lorenzo has a girlfriend! Pauly will be an amazing father." InTouch Weekly claims the baby is named Amabella


Lorde tells Billboard she doesn't do selfies. "I feel like mystery is more interesting. People respond to something that intrigues them instead of something that gives them all the information-particularly in pop, which is like the genre for knowing way too much about everyone and everything."

Jay-Z tells Vanity Fair he is working on a new fragrance, a new line of cigars and watches. "I'm not motivated by money. I'm motivated by things I'm interested in. I like watches, so at some point [I'm] going to try and make a better watch. I was in the clothing business—I tried to make better clothes. Whether I succeed or not, that's for people to judge. But I create things."

Hollywoodlife.com claims Kelly Clarkson's family did not attend her wedding. The site quotes her mother as saying, "Kelly was so afraid we might be upset. But we were fine with it. I had known that she was under a lot of stress. And we just wanted her to be happy and not stressed out. I think the biggest thing for us to do was to allow her to do what she wanted to do. She said they were just so overwhelmed with the tour and they just decided to elope. But she didn't want to hurt our feelings. She has had a lot on her plate and I've seen her schedule for the next month and Christmas.''
Amanda Bynes, Pauly D, Lorde, Jay Z, Kelly Clarkson
---
Matt Damon worked hard? Usher's son recovering from accident?!
Posted by Albie Dee on 8/9/2013 11:25:00 AM.
Matt Damon worked hard to get in shape for Elysium. He
tells People he exercised for four hours a day and that his wife likes his
body. "It was really hard because I love to eat and drink! It's very hard
to motivate me to get in shape. When I did The Informant, I put on 40 lbs. and
I was like, 'You kind of like this guy too?' I'm trying to talk her into
[liking] that guy because that's the guy I'm most comfortable being. I'm at the
point in my life where somebody was silly enough to marry me," Damon says,
"and won't leave me if I put on a few pounds!"

Usher's 5-year-old son, Usher Raymond V, is recovering from
a pool accident. A source tells E!, "My sources have confirmed that Lil
Cinco [nickname for Usher Raymond V] is doing fine. He's currently in stable
condition at Children's Healthcare of Atlanta Scottish Rite and is being held
for observation."
Tameka Tweeted: ''Cabin fever.. But I'm so happy to say that
my son is doing much better. Talking & asking for food. Thank you for ur
well wishes & prayers.''
She wants custody of the kids.
Usher said: "I would like to thank my Aunt Rena as well as
the doctors and nurses who are working with us around the clock. I would
especially like to thank the two men who saved my son's life, Eugene Stachurski
and Ben Crews. They are true heroes and I am deeply grateful to them." "I am
blessed and fortunate to say that my son Usher V is doing well and is
recovering. I am overwhelmed by the outpouring of prayers, love and support for
my family's well-being,"

Kanye West may do a clothing line with Kylie Jenner. She
tells OK! magazine, "I was in the kitchen and so was he and I was just talking
about my clothing line and how excited I was and he was like, 'Your clothing
line–I can help you and design. We can do this!'"
Robin Thicke has fought hard to be accepted. He tells
The Times magazine, 'I seemed like an anomaly. It makes people go, "That
guy can't be for real." Black women got it because they could feel it was
authentic. But white people? They'd go, "Nah, nah, nah, that's a white guy
trying to be black. Trying to make soul music."'
Drake doesn't know why Amanda Bynes Tweeted him. He
tells XXL magazine, "I don't even know who that is doing that or what that's about.
If that is her, I guess it's a little weird and disturbing. It's obviously a
behavioral pattern that is way bigger than me. Whoever is behind it, whether
it's her or somebody else, they know people are paying attention so they keep
it going.''

InTouch Weekly claims Taylor Swift is messaging Criminal
Minds star Matthew Gray Gubler. A source tells the magazine, "She messaged
him out of the blue in June to tell him she thinks he's cute. At first, Matthew
didn't believe it was her. Then Taylor
invited him to her house in LA for dinner, and he realized it actually was her!"
Jon Bon Jovi says his long shows are beginning to take a
toll. ''It's pretty taxing physically, so I have to work really hard to
keep Humpty-Dumpty's pieces together. But that's just my physical being. I was
talking to a friend of mine and he said, "Why are you doing three-hour shows?"
And I said, "I couldn't imagine doing a 75-minute or a 90-minute show. I
wouldn't know how to do that. Unfortunately, we grew up in the shadow of Southside
[Johnny] and Bruce [Springsteen], and those guys that did these marathons. So I
learned to want to do that. And now, that's what my audience is accustomed to,
that's what I like to do and I have a catalogue that can hold up to that. So
you have to push yourself every night and be the athlete who's ready for that."
Jon Bon Jovi, Taylor Swift, Drake, Amanda Bynes, Robin Thicke, Kanye West, Usher, Matt Damon
---
Judge orders more therapy for Lindsay Lohan!
Posted by Albie Dee on 8/2/2013 11:22:00 AM.
Judge Orders More Therapy For Lindsay Lohan ... Lindsay
Lohan left rehab and is now staying with a sober coach in L.A. Yesterday, Judge
James Dabney ruled: ''Ms. Lohan has successfully completed residential
treatment, and it's being recommended that she continue with her psychological
counseling consisting of three 50 minute psychological counseling sessions per
week. This can be done in person when she is in Los
Angeles, or via Skype when she isn't."
Nick Cannon has written an open letter to Amanda Bynes. It
reads: "Lately I have been hit with an onslaught of questions about someone I
consider family, someone I watched grow up, and someone I genuinely feel is one
of the most pleasant human beings I have had the pleasure of meeting, Amanda
Bynes," Cannon wrote. "The questions have ranged from, 'Have you spoken to
Amanda' to 'Are you working on her rap album.' Sometimes I would answer in a
playful humorous manner and sometimes I would brush it off as another pop
culture topic that a reporter was trying to retrieve a sound bite for. But
after recent events of Amanda being admitted under psychiatric care and
reported as 5150, I see this as no laughing matter.
So I say to my sister Amanda Bynes you're not alone. I'm
here for you. I understand. I care and I appreciate you, because that's what
family does and that's what family is for."
Simon Cowell's former flame, Carmen Electra, thinks he will
be a good father. She tells Hollywoodlife.com, "The impact that he has with The X
Factor, it really shows who Simon is and it shows that he really cares about
the kids on the show — he takes care of them. So I obviously think that his
child will be very well taken care of and very, very loved. I have to call him
after this when I get in the car. I want to know if it is a boy or girl! It's
so awesome — I am happy for him," she added. "He is lovely!"
Kelly Clarkson wishes she was already married. She
tells Country Vibe, "Picking the date for this wedding was ridiculous. We
wanted to actually get married in June. I should be married right now but we
could not fit it in. I'm making a Christmas record and I'm doing country stuff
and I'm still doing pop stuff, and I'm doing the wedding. And I've got a new
life, I've got two kids now and we live together in a new house and there's
construction everywhere. I mean everything you could actually put on a list
we've actually put on our list."
Taylor Swift's opening act, Ed Sheeran, tells MTV they never
made a pact to get married to each other if they were still single at 30. "That
story isn't true. I do have one of those pacts with a friend actually - my next
door neighbor ' but it's for when we're 40. We got the pact from Friends. We
watched Friends and we were like 'oh that sounds like a good idea' but I don't
really want to reproduce with you right now'.'
Lindsay Lohan, Nick Cannon, Amanda Bynes, Simon Cowell, Carmen Electra, Kelly Clarkson, Taylor Swift, Ed Sheeran
---
Lohan leaves rehab? The Voice rejected JLo?
Posted by Albie Dee on 8/1/2013 11:27:00 AM.
Lindsay Lohan left rehab yesterday and is now staying
with a sober coach in L.A. A source
tells Perez Hilton, "Based upon past experiences of what happened when Lindsay
gets out of treatment and goes right back to bad influences and behaviors,
Lindsay has said that she is going to keep Samantha Ronson out of her life."
The NY Post claims The Voice rejected JLo. A source
tells the paper, "She made a formal offer to be on the show. They said no to
that." An NBC rep tells Page Six JLo's performance was also rejected. "It was
simply a matter of timing. The producers love Jennifer Lopez and tried to make
it work, but due to the show's format it just didn't allow for another solo
performance."
Showbiz Spy claims Kanye West didn't like Kris Jenner using
a North West stunt double on her
show. A source tells the site, "Kanye went CRAZY. He just kept ranting,
'all Kris cares about is her damn ratings — she never stops promoting! And it's
just killing Kim! She's crying her eyes out, fearing she'll ultimately have to
choose between her mom and her man. Kanye's trying his hardest to stay cool
right now because Kim just gave birth, but who knows how long that will last!"
Perez Hilton claims Amanda Bynes was hospitalized with a
5150 hold which is an involuntary psychiatric hold. A source tells RADAR
Online, "Lynn is ready to drop
the petition to become Amanda's temporary conservator, if her daughter agrees
to continue to get medical treatment. Getting the conservatorship was a
last-ditch effort for Lynn, in
order to get Amanda medical treatment. It broke Lynn's
heart to have to do it, and she is really leaning toward dropping it. Amanda
"is agreeing to stay in treatment. She will say anything to get out and stop
her mom from getting a conservatorship. Lynn
needs to carefully evaluate the situation before deciding anything. Is Amanda
really in the proper state of mind to be making any decisions? Amanda has
agreed to get treatment in the past, but then doesn't follow-up."
A source tells the New York Daily News: ''The goal is to get
her treatment, either through the courts or some other way. That's the only
goal. 'Her mom has seen her (in the hospital). They're still talking.''
Katy Perry says acting is harder than singing. She tells
RADAR Magazine, "It's definitely a lot of effort to be an actor, and it's
not something just anyone can roll into. I think you get a lot of people
thinking, 'If I can act, I can sing; if I can sing, I can act', and it's just
not true. I think that it's actually harder and it takes more time than a music
career. You wake up at four or five am. That's commitment! If the movie would
start filming at 11am then I would do
it.''
Katy Perry wants to star in Blade Runner 2. She tells
Metro, "With films, I hope to win you all over with animation and then do
other films. I am really interested in comedy, and I would really love to play
Rachael in Blade Runner 2, if Ridley would just call! I think I'd enjoy playing
the opposite of what you expect."
DJ Khaled proposed to Nicki Minaj. He flashed a 10-carat
diamond ring worth $500,000 and asked her to marry. Nicki says, "I was shocked
just like the rest of the world and I was cracking up laughing with the rest of
the world 'cause Khaled is a master at what he does. Nobody in my real life
took it seriously. Everybody just hit me like, 'LOL. Yo, Khaled is crazy.'
Khaled is my brother and Khaled was not serious with that damn proposal, ya'll.
Please let it go. He was kidding. He's not attracted to me, he doesn't like me.
We're brother and sister."
Lindsay Lohan, Jennifer Lopez, The Voice, Kanye West, Amanda Bynes, Katy Perry, DJ Khaled, Nicki Minaj
---
Next Entry