On Air Now: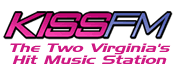 Maximum Music
Lindsay Lohan has Paris' brother beaten up? Vin Diesel misses Paul Walker!
Posted by Albie Dee on 12/9/2013 10:52:00 AM.
Paris Hilton's little brother was badly beaten at a party and claims that Lindsay Lohan orchestrated the assault.
More
Kelly Clarkson, Richie Sambora, Lady Gaga, Britney Spears, Vin Diesel, Paul Walker, Simon Cowell, Paris Hilton, Lindsay Lohan
---
Amanda Bynes completes her treatment; No bad review for Britney?
Posted by Albie Dee on 12/7/2013 10:03:00 PM.
More
Kelly Clarkson, Taylor Swift, Kendall Jenner, Britney Spears, Paul Walker, Orland Bloom, Liv Tyler, Amanda Bynes
---
Director Michael Bay assaulted? Britney Spears wants more kids?
Posted by Albie Dee on 10/21/2013 11:18:00 AM.
Director Michael Bay was assaulted yesterday while filming the new Transformers movie in Hong Kong. Two brothers approached him on the set and demanded $12,000. One brother assaulted Bay while the other battled police. The men were charged with blackmail and assault. Bay declined treatment and continued filming. Michael Bay blogged: : "Yes, the story is being passed around is not all true! Yes, some drugged up guys were being belligerent asses to my crew for hours in the morning of our first shoot day in Hong Kong. One guy rolled metal carts into some of my actors trying to shake us down for thousands of dollars to not play his loud music or hit us with bricks. Every vendor where we shot got paid a fair price for our inconvenience, but he wanted four times that amount. I personally told this man and his friends to forget it we were not going to let him extort us. He didn't like that answer. So an hour later he came by my crew as we were shooting, carrying a long air conditioner unit. He walked right up to me and tried to smack my face, but I ducked threw the air unit on the floor and pushed him away. That's when the security jumped on him. But it took seven big guys to subdue him. It was like a Zombie in Brad Pitt's movie World War Z - he lifted seven guys up and tried to bite them. He actually bit into one of the guards Nike shoe, insane. Thank god it was an Air Max, the bubble popped, but the toe was saved. Then it took fifteen Hong Kong cops in riot gear to deal with these punks. In all, four guys were arrested for assaulting the officers. After that, we had a great day shooting here in Hong Kong."

Eva Mendes loves thrifting. She tells Queen Latifah, "Give me a Salvation Army and a Goodwill and I will find stuff in there. I love it. I'm a wannabe archaeologist. I could just excavate - I always think I'm gonna find a hidden tomb somewhere. I like the Salvation Armys that do colour coordination. You just go to the colors that appeal to you and you just zero in. It's very serious business. I go by myself, I cannot go with a friend. No chatter."


Lorde wants to write songs for Rihanna. She tells Clash magazine, "I haven't written for other artists yet but I definitely want to. Obviously lyrics are a huge part of my music, and they're so personal to me, so...It'll be such a challenge to step out of my body. I can't wait. Rihanna would be fun to write for because she's done everything. And I'd love to write for Ellie Goulding, actually."

Britney Spears tells RTL she wants kids. "I'd like to have more kids, settle down... have kids, maybe twins, and get married. That would be nice. I really don't go clubbing, I don't do that. I like to stay at home, I like watching movies and eating lots of popcorn."
Britney Spears, Lorde, Rihanna, Eva Mendes, Michael Bay, Transformers
---
Miley feuding with Sinead? Britney toned video down?
Posted by Albie Dee on 10/7/2013 11:33:00 AM.
Starpulse claims Sinead O'Connor wrote this letter to Miley Cyrus. It reads: "I am extremely concerned for you that those around you have led you to believe, or encouraged you in your own belief, that it is in any way 'cool' to be naked and licking sledgehammers in your videos. It is in fact the case that you will obscure your talent by allowing yourself to be pimped, whether it's the music business or yourself doing the pimping. Nothing but harm will come in the long run, from allowing yourself to be exploited, and it is absolutely NOT in ANY way an empowerment of yourself or any other young women, for you to send across the message that you are to be valued (even by you) more for your sexual appeal than your obvious talent.I am happy to hear I am somewhat of a role model for you and I hope that because of that you will pay close attention to what I am telling you. The music business doesn't give a s**t about you, or any of us. They will prostitute you for all you are worth, and cleverly make you think it's what YOU wanted... and when you end up in rehab as a result of being prostituted, 'they' will be sunning themselves on their yachts in Antigua, which they bought by selling your body and you will find yourself very alone...You ought be protected as a precious young lady by anyone in your employ and anyone around you, including you. This is a dangerous world. We don't encourage our daughters to walk around naked in it because it makes them pray for animals and less than animals... You are worth more than your body or your sexual appeal. You also said in Rolling Stone that your look (in the video) is based on mine. The look I chose, I chose on purpose at a time when my record company were encouraging me to do what you have done. I felt I would rather be judged on my talent and not my looks. I am happy that I made that choice, not least because I do not find myself on the proverbial rag heap now that I am almost 47 yrs (years) of age... which unfortunately many female artists who have based their image around their sexuality, end up on when they reach middle age.Real empowerment of yourself as a woman would be to, in future, refuse to exploit your body or your sexuality in order for men to make money from you... It's really not at all cool. And its sending dangerous signals to other young women. Please in future say no when you are asked to prostitute yourself. Your body is for you and your boyfriend. It isn't for every spunk-spewing dirtbag on the net, or every greedy record company executive to buy his mistresses diamonds with."
** UPDATE **

On Thursday, Miley responded: ''Before Amanda Bynes.... There was.... '' and ''Sinead. I don't have time to write you an open letter cause Im hosting & performing on SNL this week.''Sinead responded: Miley… Really? Who the f—k is advising you? Because taking me on is even more f—kin' stupid than behaving like a prostitute and calling it feminism. You have posted today tweets of mine which are two years old, which were posted by me when I was unwell and seeking help so as to make them look like they are recent. In doing so you mock myself and Amanda Bynes for having suffered with mental health issues and for having sought help.I mean really really… who advises you? have you any idea how stupid and dangerous it is to mock people for suffering illness? You will yourself one day suffer such illness, that is without doubt. The course you have set yourself upon can only end in that, trust me.I am staggered that any 20 yr old woman of the 21st century could behave in such a dangerous and irresponsible manner as to not only send the signal to young women that its ok to act like prostitutes but also to the signal that those who have suffered or do suffer mental health problems are to be mocked and have their opinions invalidated. Have you no sense of danger at all? or responsibility? Remove your tweets immediately or you will hear from my lawyers. I am certain you will be hearing from all manner of mental health advocacy groups also. It is not acceptable to mock any person for having suffered.It is most unbecoming of you to respond in such a fashion to someone who expressed care for you. And worse that you are such an anti-female tool of the anti-female music industry. I hope that you will apologize to Amanda Bynes and to any person who has been wounded by your mockery of those who have suffered. And I hope that you will wake up and understand that you in fact are a danger to women.Furthermore you posted a photo of me tearing the pope's photo .. as if to imply insanity.. by doing so all you have achieved is to expose your staggering ignorance. I suggest you read The Philadelphia Report, The Boston Report, all the reports which will illuminate for you why that action of mine remains sane and valid. By mocking it you mock every child who suffered sexual abuse at the hands of priests and had it covered by the Vatican. You could really do with educating yourself, that is if you're not too busy getting your t–s out to read.


Showbiz Spy claims JLo was heavily involved in the casting of her new movie 33. The film is about the 33 Chilean miners, who were trapped underground for 69 days. A source tells the site, The film also tells the stories of other wives, girlfriends and mothers who waited – and Jennifer went nuts making sure no actress cast in those roles would be prettier, or have a sexier body than she does. She kept going through hundreds of casting photos and whenever she spotted a female who looked too cute or sexy, she'd slash a big, black 'X' across their face with a Sharpie! The girl doesn't want any competition."



Britney Spears says she toned down her video for "Work Bitch". "I cut out like half the ['Work Bitch'] video because I am a mother and because, you know, I have children, and it's just hard to play Sexy Mom while you're being a pop star as well. ... I just have to be true to myself and you know, feel it out when I do stuff. And just let them know, you know? A lot of sexiness goes into what I do, you know? But sometimes I would like to bring it back to the old days when there was, like, one outfit through the whole video, and you're dancing the whole video, and there's, like, not that much sexy stuff going on. It's about the dance. It's old school. It's, like, keeping it real and just making it about the dance. I'd love to do a video like that."



Nicki Minaj is denying reports she slept with Zac Efron. She Tweeted: "Who exactly is Zac Efron tho? I'm sorry, I'm so confused". Nicki then saw Zac's pic and Tweeted: "Oooohhhh ok… Well I guess that rumor isn't so bad after all. lmfao."



Katy Perry tells ABC that "Roar" is all about standing up. ''The song is all about me finding the strength to stand up for myself and to myself. When you're a kid there are a lot of bullies in the playground, then you grow up and people aren't so outwardly mean, but you find yourself being your [own] biggest bully in the way of your own success, personally and professionally. I've also been through a big change in my life in the past year," she said. "This time last year I was very unbalanced; professionally I was at the height of my career, and personally I was very immature."
Katy Perry, Nicki Minaj, Zac Efron, Britney Spears, Jennifer Lopez, Sinead O'Connor, Miley Cyrus
---
Sandra Bullock quitting Hollywood? Britney getting Vegas help?
Posted by Albie Dee on 10/3/2013 11:32:00 AM.
Sandra Bullock tells Vogue she would quit Hollywood for her son. "I think this business can take the child out of kids so quickly. I don't want him to have pressures brought on by what I do. I will quit. I will leave. If I see whatever I'm doing affecting him negatively, I will pack up and move to Alaska."


Beyonce tells the Daily Express she misses junk food when touring. "I want to have some ice cream or Krispy Kreme doughnuts! There's too much good food out there. After the tour, I feel like I've earned the right to eat what I want."



Jay Z tells Vanity Fair that his daughter likes his new CD. "She does like her mother's music -- she watches [Beyonce's concerts] on the computer every night. But my album came out and I don't know if Blue ever heard any of my music prior to this album -- she's only 18 months old and I don't play my music around the house. But this album was new, so we played it. And she loves all the songs. She plays a song and she goes, 'More, Daddy, more . . . Daddy song.' She's my biggest fan. If no one bought the Magna Carta [album], the fact that she loves it so much, it gives me the greatest joy. And that's not like a cliche. I'm really serious. Just to see her -- 'Daddy song, more, Daddy.' She's genuine, she's honest, because she doesn't know it makes me happy. She just wants to hear it."



Rihanna tells Glamour that Princess Di is her fashion inspiration. "You know who is the best ever who did it? Princess Diana. She was like, she killed it. Every look was right. She was gangsta (sic) with her clothes. She had these crazy oversized jackets. I loved everything she wore."



Miley Cyrus almost went to college. She tells Rolling Stone, "Once I ended ['Hannah Montana'], I thought I might go to NYU or something and study photography. Or to Savannah—they've got a really good school in Savannah. I'm never going to be able to go to school and have the normal life. I kind of like the way Mary-Kate and Ashley did it. They were bajillionaires from being these kid stars, and they decided that that wasn't the future that they wanted. So they did fashion, and they kind of blended in at NYU. I don't think people bug them. I think in New York, it's cool to not care."



Billy Ray Cyrus tells Queen Latifah that Miley is smart. "Miley's a really smart young lady. She's a very creative artist. That intangible of reinvention. That's the thing (Miley's godmother) Dolly (Parton) is so good at. You make your music and you do your art, and there's a time you have to figure it out yourself. You can't really count on somebody else to give you that lesson."



Could Britney Spears have found a glitzy, Canadian fairy god mother to help her through a Vegas residency?! SURVEY SAYS: Celine Dion!
Britney Spears, Miley Cyrus, Rihanna, Beyonce, Jay Z, Sandra Bullock
---
Next Entry