On Air Now: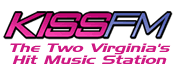 Maximum Music
Katy Perry record with Bruno? Miley mentors Bieber?
Posted by Albie Dee on 9/26/2013 11:38:00 AM.
Simon Cowell says he will not be in the delivery room when Lauren Silverman gives birth
. "Are you out of your mind? There are certain things you shouldn't see and that is one of them. Obviously, I would have to make sure the baby has an English accent. I said to Lauren, 'What if I just play me on tape while the baby is sleeping so the baby can hear me and have a British accent and his first words will be, 'You're absolutely useless!'"
Katy Perry wants to record with Bruno Mars.
She tells E!, "I've always said I'd wanna collaborate with Rihanna, but I'd love to collaborate with Bruno Mars. I always say, 'When I grow up, I wanna be the female version of Bruno Mars', cause he's so wildly talented in showing everybody that he has so much diversity in him."
Miley Cyrus tells Perez Hilton that she and Kanye West are tight.
"I kind of have a good relationship with him now. It's good to have someone you can call and be like, 'Yo, do you think I should wear this?' 'Do you think I should go in the studio with this guy?' 'Do you think this is cool?' That's what homies are supposed to do."

Miley Cyrus is naked on the cover of Rolling Stone.
She tells the mag she's retiring her VMA performance. "Now people expect me to come out and twerk with my tongue out all the time. I'll probably never do that s–t again. If I was trying to be sexy, I could have been sexy, I can dance a lot better than I was dancing."
Miley Cyrus mentors Jusitn Bieber.
She tells Rolling Stone magazine, "(I hang out with him) a little bit. But not really. I'm not much older than him, so I never want it to feel like I'm mentoring him. But I do mentor him in a way... I just don't want to see him f**k that (his career) up, to where people think he's Vanilla Ice. I tell him that. Like, 'You don't want to become a joke. When you go out, don't start s**t (get in fights). Don't come in shirtless.' But the thing is. I think boys are, like, seven years behind. So in his head, he's really, like, 12."
Britney Spears tells E! shooting the video for Work Bitch was awkward.
"My choreographer actually, when I was doing the rehearsals for this video, he was like, 'Britney you are not a sweet mommy in this video. You are nasty bitch mommy in this video'." Aside: everyone in the heat office is now dressing as 'nasty bitch mommy' for Halloween. I was like, 'OK…' When you start to feel the character, you start to feel silly because you're like, 'This isn't me, I'm not doing this'. Moving all sexually and stuff like that. As a mommy, you feel really awkward doing that."
Lil Wayne has launched a women's clothing line.
He tells Contact Music, "When I created Trukfit, I wanted it to have something for everyone. Now my female fans can get their Truk (sic) on too. I'm psyched to have my artist, Chanel West Coast, involved, as she personifies what Trukfit Juniors and this life is all about."
Kanye West says being a father and dealing with the paparazzi is intense.
He tells the BBC, "For me as a dad, I'm supposed to be this musical genius and everything, but I can't work the car seat very well. So I think, OK, what if I'm not working the car seat and lets add on top of that 20 grown men screaming at me in front of my child…and then taking photos and then putting it on 20 media outlets. And 20 million Americans screaming at me saying, 'You don't know, you're supposed to be a genius working a car seat, and I'm in a cold sweat…but if you think you got enough things to deal with as a new parent and you add that layer on top of it, it becomes really intense."
Simon Cowell, Katy Perry, Bruno Mars, Miley Cyrus, Justin Bieber, Britney Spears, Lil Wayne, Kanye West
---