On Air Now: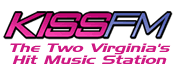 Kiss FM
Lohan upset with mom for getting DUI? Cher regrets ripping Miley?
Posted by Albie Dee on 9/20/2013 11:37:00 AM.
Perez Hilton claims Lindsay Lohan is upset with her mother for getting a DUI. A source tells the site, "Lindsay's really pissed about her mother. She even said her mother 'is a f**kin child and she needs to be supervised.' She looked like she wanted to cry. She said, 'And you wonder why I can't take advice from these people,' referring to her mom and dad.



The National Enquirer claims Jim Carrey's friends are concerned about him.

A source tells the tabloid, "Jim has suffered from severe depression in the past, and you have to worry those fearful days are coming back again. When you talk to him, he's not as animated as he used to be. He seems at a low point – like a ship without a rudder. Jim thought he and Jenny were going to be together for a lifetime. He was like a father to her autistic son Evan and even hoped to have a child with her someday. There's no shortage of young beauties who will throw themselves at Jim, but he's been searching for real love, and there's no one to replace Jenny."

The National Enquirer claims Miley Cyrus is dating producer Mike Will.

A source tells the tabloid, "Everyone knows they're hooking up. Mike is very protective of Miley. Miley and Mike vibe off each other. Liam decided he wanted to be with January instead of Miley. Miley was left heartbroken and couldn't forgive Liam, so getting together with Mike is her form of revenge. She's messed up."




The National Enquirer claims Miranda Lambert wants Blake Shelton to stay away from Cher when she mentors on The Voice.

A source tells the tabloid, "Miranda knows Cher's a man-eater who likes strapping men in their thirties. She told Blake not to get too close to Cher because of her reputation as a femme fatale.''

Cher regrets ripping Miley Cyrus.

She Tweeted: "Re: Miley S... I Think What I Think, but Having Said That...I'm a little ashamed... "I didn't keep my big Opinionated mouth Shut.Wtf (what the f**k) is My Problem ! I'm 2 (too) Old to fall prey 2 (to) 'Tell us, Oh wise 1 (one),What did You think of M.S (sic)?' What I should have said (is), 'I didn't like it that much, but she's Pushing The Envelope, being an Artist! She's Talented, & Didnt (sic) Commit A Felony'..."But somehow my ego had 2 (to) get Its 2 Cents In! ...I Didnt (sic) SUPPORT A FELLOW Artist. TRUTHFULLY SHE WAS Fkng (f**king) Brilliant..Cause...We're Still Talking About It. Ps this is Not an apology 4 (for) what I Thought, its (sic) a Reminder, that if I don't practice (sic) my principles, I loose (lose) Them".

Wetpaint claims Backstreet Boy Nick Carter is writing a tell-all book.

The site quotes him as saying: "During the height of my problems, I did Ecstasy, cocaine and drank a large bottle of vodka a night. I regret taking Ecstasy. The amount I did caused changes to my brain that are responsible for my bouts of depression now. Paris (Hilton) was the worst person in the world for me to hook up with. She fed my worst impulses as far as partying."
Lindsay Lohan, Jim Carrey, Miley Cyrus, Miranda Lambert, Blake Shelton, Cher, Backstreet Boys, Nick Carter
---
Sharon Osbourne and Jay Leno? Simon nicknames his kid?
Posted by Albie Dee on 9/11/2013 11:27:00 AM.
Sharon Osbourne Had Fling With Jay Leno?
Sharon Osbourne claims she had a fling with Jay Leno after meeting him at a club in the 70's. "He liked my voice and I kept calling. I said I had the wrong number but I kept talking with my English accent. He actually came to my house and met me and we had a little fling. The fling was more of a fling for me and not fling enough for him because a couple of months later he brought around the real love of his life for me to meet, and she was lovely and they took me to Fatburger and showed me around town.''
Simon Cowell has already nicknamed his son.
He tells Extra, ''It really is a miracle. The baby was kind of unexpected. I hadn't planned for that. Once I got used to it, I thought, it's actually not such a big deal. I called it 'Tad' because it was like a little tadpole - just, like, moving around. Once you see the baby on the scan for the first time you're just amazed that you're seeing something alive. It's incredible. Maybe I will take him or her go-karting. I'm good with kids, and I like kids."
Eddie Murphy tells Rolling Stone he not only recorded a reggae song with Snoop Lion he also recorded a marijuana anthem
. ''We did two tracks together. We did that song. We did actually a song that's like just a new . . . the new weed anthem. A track called "Mellow Miss Mary." It's a shame – I was working on it with Rick James before he died. I wrote the song and went to Rick and he was loving it. And Rick was supposed to be on it and Rick kicked out and I still had the track and it was like "'Ay, I'm going to take this and put Snoop on it." Snoop is like the governor of weed! [Laughs] Got him on the track. On the surface, if you listen to "Mellow Miss Mary," it sounds like a love song."
Beyonce loves touring with her daughter Blue Ivy. She says, "It's really interesting because I'm touring with my daughter for the first time and my dream has always been to be able to balance my life and my career. I think it's the one thing that women struggle with because it's so difficult. But when I'm able to travel it makes me so proud that she's able to experience all these different cultures and meet all of these interesting people at such a young age. It makes me proud of my job. It makes me proud that music can impact so many people and bring us together."

Cher is going to mentor Blake Shelton's singers on The Voice. Cher tells Yahoo, "They didn't have anything like this when Sonny [Bono] and I started. We played bowling alleys and roller-rinks. We didn't get to go on any [TV shows]. This is amazing, where you have people who've been in the business, have been successful, and now want to help you — so you can kind of bypass a lot of the trashy stuff." Blake tells Yahoo, "I lost my dad a year and a half ago. And my dad's favorite artist on earth, bar none, no question, was Cher. My dad worshipped Cher. I wish he could have seen tonight's episode, because I would've been texting him saying, 'Hey, I met Cher! I took a picture with Cher!'…She has no idea about any of that, but it was a real big deal to meet her…she's just as viable and important to music today as she ever was."

Steven Tyler tells Dr Oz his drug use cost him everything. "My sobriety cost me nothing less than everything. I lost everything. It's serious. It's serious when you lose your kids, your children, your wife, your band, your job and you'll never understand why because you're an addict. You can't figure that out. Drugs took me down. Yes, it got us through the '70s. If it wasn't for Peruvian marching powder, we wouldn't have been able to do what we did. From the '70s to '79, we played every state except Alaska and Hawaii."
Steven Tyler, Dr. Oz, Cher, Blake Shelton, The Voice, Beyonce, Eddie Murphy, Simon Cowell, Sharon Osbourne, Jay Leno
---