On Air Now: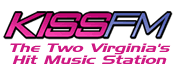 Kiss FM
Anchorman & Robin Thicke duet? Drake & Khloe getting close?
Posted by Albie Dee on 11/28/2013 10:02:00 AM.
The NY Post claims Ron Burgundy and Robin Thicke have recorded a cover of Christopher Cross' 1980 hit 'Ride Like The Wind' for the 'Anchorman 2' soundtrack. A source tells the paper, ''Everyone's on board for a proper music video, but Will's concerned about his schedule.''

The LAPD recently arrested Darwin Vela and Kelly McLaren for trying to extort Charlie Sheen. A source tells RADAR Online, ''Just a few weeks ago, Vela and McLaren approached Charlie Sheen's reps, and said they were in possession of a sex tape in which the actor was featured. They also claimed to have other incriminating information against Charlie, and wanted money. Charlie's camp immediately went to the cops. There is absolutely no sex tape involving Charlie that they are in possession of. It was a shakedown and a really bad one at that. Charlie is fully cooperating with the ongoing investigation. It was over six figures that they wanted from Charlie. They were focused on the money, and that is it."


Former "Malcolm in the Middle" star Frankie Muniz has suffered another mini stroke. He Tweeted: "Almost a year to the day, I experienced another mini stroke. Hopefully that will be the last. Miserable."

Kanye West has signed a deal to endorse Adidas. ''I took the adidas deal because I have royalties and I have to provide for my family. Whatever is official, non-official, official-what y'all gonna see is I'm gonna be the Tupac of product. I'm gonna be the first hip-hop designer and because of that I'm gonna be bigger than Wal-Mart. Nike told me, 'We can't give you royalties because you're not a professional athlete.' I told them, 'I'll go to the Garden and play one-on-no one.' I'm a performance athlete.''

Hollywoodlife.com claims Rihanna doesn't care that Drake and Khloe Kardashian are getting close. A source tells the site, "Drake's not her man. If they were together than that would be a different story. She's not intimidated by her or any other woman for that matter. Rihanna's not the jealous type anyway but there's nothing to even worry about because she and Drake haven't had that conversation yet. She's not really ready to jump into another relationship. After she's been burned and hurt, she will need some time, lots of time, before she's ready to go back in with her heart open to trust a guy."

Kelly Clarkson tells NBC she tried to keep her pregnancy a secret. "We were trying to wait until the end of my first trimester because you're supposed to, I guess, because you're less likely to have a miscarriage. But everybody kept talking about it and I had to cancel something because I've been so ill. I didn't want people to think I was canceling because I'm lazy or something, so we just told people."

Jon Bon Jovi tells NBC he cried the first time he saw his son, Jesse, run out on the field as a walk-on cornerback for the Notre Dame football team. "You cry like a baby, every mom or dad that put their kid in a helmet and a pair of pads dreams of the day that they are going to run of the tunnel at place like Notre Dame. Notre Dame is a really hollowed and sacred ground, to be a part of this culture is fantastic for everyone involved."
Bon Jovi, Kelly Clarkson, Rihanna, Drake, Kanye West, Fankie Muniz, Charlie Sheen, Ron Burgundy, Will Ferrell, Robin Thicke
---
'Professional Microwaver' melts PS4? Oprah refused to get naked?
Posted by Albie Dee on 11/19/2013 11:09:00 AM.
Man Microwaves PS4 ... 'Professional Microwaver' Kenny Irwin purchased the PS4 this past weekend before microwaving it. It took one minute and 44 seconds before the game console caught on fire. Kenny is selling the melted PS4 on ebay. Bidding reached $11,151.30

Oprah tells The Daily Mail she refused to get naked in The Butler. ''You know, he [director Lee Daniels] would have had me buck naked on that sofa if I had let him. He did more screaming than I did - I'm not a screamer.'


Lorde recently returned to her old high school to judge a talent contest.

The NY Daily News claims Rihanna and Drake recently dropped $17,000 at a Houston strip club.

Lady GaGa says she won't join the '27 Club' like Kurt Cobain, Jimi Hendrix, Brian Jones, Janis Joplin and Jim Morrison. "I do put that pressure on myself; I have to be high to be creative. I need that. That's an error in my life that happened for over 10 years," Gaga admitted. "Can I be brilliant without it? I know that I can be and I have to be because I want to live, and I want my fans to want to live. I don't want them to torture themselves in the way I have. I want to show people that I will last past 27 and I will last longer, and so will you."

Argentina impounded Justin Bieber's concert equipment because of a legal dispute. A paparazzo claims his guards destroyed his camera outside a club. A source tells AFP, "Customs impounded for 30 days all Bieber's goods at the Ezeiza International Airport: audio equipment, sound, lights and the clothes he used in his show. It is the first time Argentine customs has impounded belongings of a foreign artist.''

Imagine Dragons hopes to release a new CD next year. Lead singer Dan Reynolds tells MTV, "We're always writing on the road, [so] that second album will come, unless we die at the age of 27 next year. Hopefully we don't die and there will be a second album. I don't know when it will be, but it may come."
PS4, Oprah, Lorde, Rihanna, Drake, Lady Gaga, Justin Bieber, Imagine Dragons
---
Miley Cyrus wants to get surgery? Jay Z launches fashion line?
Posted by Albie Dee on 9/27/2013 11:27:00 AM.
The Daily Star claims Miley Cyrus wants breast implants.
A source tells the paper, "Miley thinks new boobs will make her look more womanly and help her get taken more seriously. She's desperate for curves. She reads what people say about her online and the Wrecking Ball video has led to comments that she looks like a young boy. Some people have been trying to talk her out of the surgery, but she won't hear of it."
RADAR Online claims Kim Kardashian is bored.
A source tells the site, "Kim loves being a mom and spending all of her time with the baby. But she's really bored! She misses going out all the time to shop or eat and have people in public fawn all over her. Kim really likes the attention she gets from people when she goes out in public or even online, but since Kanye wants her to be more selective about what she's doing it isn't as interactive for her and she misses her old life. She wouldn't trade the baby for anything, of course, but she is saying she is bored right now."

Perez Hilton claims Zac Efron allegedly overdosed on heroin during a party at a New York hotel in January. A source tells the site, "I was scared for him. If he didn't have such a need for the oxy, I don't think he would have let us come into the room. He was like a junkie. He wanted the drugs so bad, and this was the only way he could get them."


Jay Z is launching a new fashion line for charity.
He tells Wwd.com that clothes will cost between $70 and $33,000. "With this project, Barneys New York and I were able to take the slickness, energy and innovation of New York City and translate that into quality, timeless pieces. Everything that encompasses 'New York Holiday' - the items chosen, the amazing designers that participated, the windows, the design of the BNY SCC Gallery - represents a perfect example of a unique and groundbreaking collaboration that I hope demonstrates how inspiring New York has been to me."
Proceeds will benefit the Shawn Carter Scholarship Foundation, which provides college scholarships to underprivileged individuals.


Drake fought to record with Jay Z.
He tells Female First, "I had the nerve to ask Jay if I could not only get that song from him, but if I could get the a capella because I had an idea for it. He sent me the two verses a capella - he told me, 'I never do this.' The beat brought the Jay verses to life. I sent the song back to Jay - and that was when it almost became a Jay Z song. But he's such a good guy, he was like, 'I gave you my word.' I don't know what I'd do without that guy sometimes, he's just full of gems and advice".
Hollywoodlife.com claims Taylor Swift was recently flirting at a Hollywood club.
A source tells the site, "Taylor was at the Soho House hitting on every guy in attendance and failing miserably. She was really doing her best to try to sink her teeth and get herself a man for the night. She was like a guy in a bar rather then a girl, especially since she's an amazingly successful girl who shouldn't really have to beg. She was flirting, playing with her hair and touching guys while talking and doing every move to get her best flirt on and she did not succeed."
You haven't met a protective mother until you've met Tupac's mom ... she's now suing over unpaid royalties stemming from the late rapper's posthumous album ... to the tune of $1.1 million.
Afeni Shakur -- the co-administrator of Tupac's estate -- filed the lawsuit against a company called Entertainment One, claiming it breached a contract to pay Tupac's estate royalties on "Beginnings: The Lost Tapes," which was released in June 2007.According to the suit, E1 purchased the rights to Tupac's music (previously owned by Death Row Records) in July. FYI, Death Row went bankrupt in 2006. Afeni claims E1 now owes Tupac's estate $1.1 million ... and it better pony up fast.
Tupac, Taylor Swift, Drake, Jay Z, Zac Efron, Kim Kardashian, Miley Cyrus
---
Matt Damon worked hard? Usher's son recovering from accident?!
Posted by Albie Dee on 8/9/2013 11:25:00 AM.
Matt Damon worked hard to get in shape for Elysium. He
tells People he exercised for four hours a day and that his wife likes his
body. "It was really hard because I love to eat and drink! It's very hard
to motivate me to get in shape. When I did The Informant, I put on 40 lbs. and
I was like, 'You kind of like this guy too?' I'm trying to talk her into
[liking] that guy because that's the guy I'm most comfortable being. I'm at the
point in my life where somebody was silly enough to marry me," Damon says,
"and won't leave me if I put on a few pounds!"

Usher's 5-year-old son, Usher Raymond V, is recovering from
a pool accident. A source tells E!, "My sources have confirmed that Lil
Cinco [nickname for Usher Raymond V] is doing fine. He's currently in stable
condition at Children's Healthcare of Atlanta Scottish Rite and is being held
for observation."
Tameka Tweeted: ''Cabin fever.. But I'm so happy to say that
my son is doing much better. Talking & asking for food. Thank you for ur
well wishes & prayers.''
She wants custody of the kids.
Usher said: "I would like to thank my Aunt Rena as well as
the doctors and nurses who are working with us around the clock. I would
especially like to thank the two men who saved my son's life, Eugene Stachurski
and Ben Crews. They are true heroes and I am deeply grateful to them." "I am
blessed and fortunate to say that my son Usher V is doing well and is
recovering. I am overwhelmed by the outpouring of prayers, love and support for
my family's well-being,"

Kanye West may do a clothing line with Kylie Jenner. She
tells OK! magazine, "I was in the kitchen and so was he and I was just talking
about my clothing line and how excited I was and he was like, 'Your clothing
line–I can help you and design. We can do this!'"
Robin Thicke has fought hard to be accepted. He tells
The Times magazine, 'I seemed like an anomaly. It makes people go, "That
guy can't be for real." Black women got it because they could feel it was
authentic. But white people? They'd go, "Nah, nah, nah, that's a white guy
trying to be black. Trying to make soul music."'
Drake doesn't know why Amanda Bynes Tweeted him. He
tells XXL magazine, "I don't even know who that is doing that or what that's about.
If that is her, I guess it's a little weird and disturbing. It's obviously a
behavioral pattern that is way bigger than me. Whoever is behind it, whether
it's her or somebody else, they know people are paying attention so they keep
it going.''

InTouch Weekly claims Taylor Swift is messaging Criminal
Minds star Matthew Gray Gubler. A source tells the magazine, "She messaged
him out of the blue in June to tell him she thinks he's cute. At first, Matthew
didn't believe it was her. Then Taylor
invited him to her house in LA for dinner, and he realized it actually was her!"
Jon Bon Jovi says his long shows are beginning to take a
toll. ''It's pretty taxing physically, so I have to work really hard to
keep Humpty-Dumpty's pieces together. But that's just my physical being. I was
talking to a friend of mine and he said, "Why are you doing three-hour shows?"
And I said, "I couldn't imagine doing a 75-minute or a 90-minute show. I
wouldn't know how to do that. Unfortunately, we grew up in the shadow of Southside
[Johnny] and Bruce [Springsteen], and those guys that did these marathons. So I
learned to want to do that. And now, that's what my audience is accustomed to,
that's what I like to do and I have a catalogue that can hold up to that. So
you have to push yourself every night and be the athlete who's ready for that."
Jon Bon Jovi, Taylor Swift, Drake, Amanda Bynes, Robin Thicke, Kanye West, Usher, Matt Damon
---
Simon Cowell happy with new lady? Any Idol plans?
Posted by Albie Dee on 8/5/2013 11:25:00 AM.
The Mail Online claims Simon Cowell is happy with Lauren
Silverman. A source tells the paper, "Simon has given all his exes
houses - so of course he's going to be generous to his own child. He has not
even considered not looking after this baby. Anyone who knows him knows that
he's generous to a fault. Lauren keeps saying that she just wants to be with
him, she's so in love with him, they're very good together. She makes him relax
and have fun. She's fun loving, she loves a party and a giggle. Simon's himself
around her, she's been good for him. He's so happy."
Simon Cowell has no plans to do Idol again. He tells
E!, "I can't imagine either scenario! I can't. I just can't do that. No.
Somebody well-known once said to me, 'Know when to leave the fair.' And this [X
Factor] is a new generation type of show. It's got to build. And most
importantly, if you make great TV shows, people will watch them. I feel really
comfortable with the girls and I think this is going to be the best show."
Prince William has been singing Coldplay songs to quiet his
newborn son. A source tells WENN, ''He's using a bizarre tactic of belting
out Coldplay anthems at all hours of the night even though he can barely hold a
note. It's even keeping Kate's parents awake. His favorite song is 'Paradise'
and he also loves doing 'Yellow'. Coldplay aren't even his favorite band, but
George responds to their songs the most and settles back down.''
Entertainmentwise claims Rihanna didn't appreciate Katy
Perry telling Elle, "There's a lot of dark in this business. I know a lot of
people out there with the most detrimental entourages — they are the root of
their demise. It's really unfortunate but you can't save these people. My days
of celebrity saving are over." A source tells Entertainmenwise, "Rihanna doesn't
need to be saved by anyone. The man upstairs is to whom she owes everything.
That's who brought her here and that's who she's leaving with! Everybody has an
opinion about something. Ri's grown and will walk through fire by herself if it
means it will make her stronger. Rihanna knows how to cut ties and cut them so
sharp that your teeth bleed! She knows how to get rid of toxic people in her
life. She's not a baby and has everything she could ever want or need in life.
She's happy and thankful."
MediaTakeOut.com
claims Lil Wayne and Drake recently brawled at a Miami
hotel. A source tells the site, "Lil Wayne *cked up Drake. It wasn't
a real fight, more like headlocks and wrestling. But Lil Wayne slammed Drake
and he won.''
The Star claims Robin Thicke and Katie Holmes are recording
together. A source tells the tabloid, "Now that she has a new life away
from Tom Cruise, she wants to try new things. Katie and Robin have already been
in the studio together — he thinks she's got serious talent."
Taylor Swift recently chipped a tooth. She blogged:
"Tonight I was particularly hung up on not chipping another tooth like
last show in Pittsburgh, definitely.
It had a tip on [the tooth] and it doesn't anymore. I try to be really quick
with the microphone, so I'm not standing there just waiting to sing with my mic
right next to my face, so I really quickly pulled my mic up to sing and
basically uppercut punched myself in the tooth. And then part of it fell onto
the stage and I was like, "Oh, I wonder how bad that was. I wonder which
tooth that is and I wonder how bad that is. I'm not doing anything about it.
It's just gonna be a little bit jagged, I guess."
Keith Urban is returning to judge American Idol-
rumored to be coming to A.I-Will I Am-Jennifer Hudson-J Lo returning…

Simon Cowell, American Idol, Prince William, Rihanna, Katy Perry, Lil Waye, Drake, Robin Thicke, Katie Holms, Taylor Swift
---
Next Entry