On Air Now: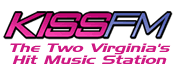 Maximum Music
Katy Perry gets candid? Duck Dynasty CD?
Posted by Albie Dee on 10/2/2013 11:04:00 AM.
Katy Perry gets candid in her new cover interview for Billboardmagazine, in which she admits to suicidal thoughts after her split with ex-husband Russell Brand, explains a less than friendly encounter with Barbara Walters and also reveals the extent of her infatuation with boyfriend John Mayer.


The Cast of Duck Dynasty Is Releasing A Holiday CD Called ''Duck the Halls: A Robertson Family Christmas'' ... It will feature "I'll Be Home for Christmas" and "Ragin' Cajun Redneck Christmas''.



Paris Hilton is releasing another CD. She tells MTV, "I've been recording this album for about a year and a half now. After being in Ibiza I was so inspired I met so many amazing DJs and producers, so people kept sending me different songs and making this album and I'm so proud of it."



InTouch Weekly claims Cameron Diaz recently treated the cast and crew of her new film The Other Woman to $1,000 worth of McDonald's. A source tells the mag, ''Everyone was there working hard to finish up the final scenes and they were famished, so Cameron gave her assistant $1,000 in cash and had her make a run to McDonald's. It was like a big picnic - so much fun. Everyone was really grateful."



Taylor Swift tells Glamour magazine she avoids negative stories about herself. ''You can be obsessed with the bad things people say and the good things, either way you're obsessed with yourself and I'm not - you can become unhinged so easily. Vanity can apply to both insecurity and egotism. So I distance myself, because I feel everything. The little I am exposed to hurts my feelings. The only things I can really control are my songs and my behavior. The rest? If I focused on it that would lead to insanity. There's room for role models who make mistakes. There's clearly room for role models who are made fun of at award shows. Not that I necessarily enjoy being poked fun at, but that's gonna happen to the fans, too. Whether in a board meeting or in school or on Facebook, where they'll get humiliated publicly.'



Taylor Swift tells Perez Hilton she has yet to meet her 'perfect fit'. "Here's what I've learned about deal-breakers. if you have enough natural chemistry with someone, you overlook every single thing that you said would break the deal. I've seen my friends take someone back after they've cheated because they fit perfectly. But I don't know, because I've never had a perfect fit with someone."
Duck Dynasty, Katy Perry, Taylor Swift, Perez Hilton, Cameron Diaz, Paris Hilton,
---
Jim Ross retires from WWE? Duck Dynasty praying for Miley?
Posted by Albie Dee on 9/13/2013 11:33:00 AM.
Jim Ross Retires From The WWE
... WWE announcer Jim Ross is retiring to spend more time on personal projects.
The cast of Duck Dynasty has been praying for Miley Cyrus.
Sadie Robertson tells FOX 411, "My family has been praying for [Miley Cyrus'] family. We feel very bad for her because we know how entertainment can get wrapped up in your head."
Mark Wahlberg's kids make a cameo in the next Transformers film.
He tells MTV, "My kids just did a cameo as just scared people in the street looking up, but they did a great job. I was so nervous because Michael doesn't have time for bad performances. You have to understand; you're shooting a $300 million movie. You've got a lot going on. He's got five, six takes. If you ain't got it, you're done. I didn't want to see my kids get clipped. They were excited about, but they started to get mad at me because I'm trying to over-direct them. It went great."
Contact Music claims Courtney Love was recently performing in New York when she slammed Katy Perry and Miley Cyrus.
The site quotes her as saying: ''I liked Miley, frankly. I'm gonna be honest, Katy Perry bores the s**t out of me. She's a nice girl, she just really bores me. You know, that hillbilly Miley Cyrus is sort of punk in a weird sex way. I would love to do a duet with Jay Z. Wouldn't that be great? Gwyneth (Paltrow) asked him if he heard my version of 99 Problems and he said it was brilliant, so..."'
RADAR Online claims Justin Bieber's manager Scooter Braun is booting Justin's friends from his home
. A source tells the site, ''Lil Twist and Lil Za have basically been ordered by Scooter to vacate Justin's house. He wants them out by the end of the month and they've even already been set up with their own apartments.There's a growing disenchantment with them. But there's no specific ultimatum date. Scooter's cleaning house, and it starts with Lil Twist and Lil Za.''
Miley Cyrus tells Perez Hilton her video for Wrecking Ball is more than just her being naked.
"I think the video is much more. If people get past the point I make, and you actually look at me, you can tell I look more broken than even the song sounds. The song is a pop ballad that everyone can relate too; everyone has felt that feeling at some point. If people can take their minds off the obvious and go into their imagination and see what the video really means it is so vulnerable. Actually, if you look at my eyes I look more sad than actually my voice sounds on the record. It was a lot harder to do the video than it was to record the song. It was much more of an emotional experience."Billy Ray Cyrus tells ET, ''I'm a song man. A musician singer songwriter who loves all styles of music. But again...I come from the old school where it starts with an artist and a song ...colliding if you will ... in a moment where the song, the singer, the producer, the band and the listener become one. It wouldn't have mattered if Miley would have worn jeans and a flannel shirt ...a Tux ...or a nun's habit. The song's a smash ...and her performance vocally on the tune reflects her roots and sheer God given talent.''
Miley Cyrus, Perez Hilton, Justin Bieber, Scooter Braun, Courtney Love, Katy Perry, Mark Wahlberg, Transformers, Duck Dynasty, Jim Ross, WWE
---