On Air Now: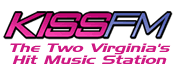 Maximum Music
Glee spinoff coming? Clothes saved Gaga?
Posted by Albie Dee on 11/7/2013 11:02:00 AM.
Perez Hilton claims a Glee spinoff is in the works. A source tells the site, "This will be announced soon. They're making the deals now and it also presents a viable exit plan for the main Glee series itself — in that some of its core cast would also migrate to the Lea Michele project as Glee is showing signs of aging."

TMZ claims Tom Cruise has filed documents in his $50 million lawsuit against "Life & Style Weekly" and "In Touch Weekly". He is suing because the magazines claimed he "abandoned" Suri after divorcing Katie in June 2012. TMZ quotes Cruise as saying: "I have in no way cut Suri out of my life -- whether physically, emotionally, financially or otherwise. Even during the times when I was working overseas and was not able to see Suri in person, we were (and continue to be) extremely close. As my numerous emails with Suri's mother during this time period demonstrate, I was a constant presence in Suri's life. While I'm sure my daughter misses me when I am not with her (as I miss her), she is a very happy child, and we have a wonderful relationship and cheerful phone calls."


Hollywoodlife.com claims Miley Cyrus may hang with Benji Madden again. A source tells the site, "They will probably hang out again but nothing is planned or set in stone. She doesn't want to get into anything serious and he is on the same exact wave length. They met that night and had a great time, sparks flew but a relationship between the two is highly unlikely. Miley likes being single and being able to do whatever she wants. She is focused on her tour, her career and living life to the fullest and doesn't want a man to slow that down at the time being."

Lady Gaga tells the BBC that clothes saved her life. "It's how I deal with my insanity. From when I was young I had voices in my head, and for the longest time I was drinking and doing a lot of drugs and it was the clothing and the artistry that saved me."

Lorde tells The Sun she will never go off the rails. ''I'll never go off the rails like Britney, or do an Amy, because my upbringing was so normal. I can't touch alcohol at my age and I'm not sure I even want to when I'm older. Six months ago, no one knew who I was and now fans chase my car. But I'm never going to change or let fame get the better of me. I don't think I could ever live in Los Angeles. It does something to your soul. The place really infects people - if I stay there for too long I start being a freak. All this is just fantasy land as Lorde.''
Lorde, Lady Gaga, Miley Cyrus, Tom Cruise, Glee, Perez Hilton
---
Paris Hilton not an airhead? Selena Gomez gets an intervention?
Posted by Albie Dee on 8/19/2013 11:26:00 AM.
Contact Music claims Glee creator Ryan Murphy received death
threats after ending Santana's relationship with Brittany. Naya
Rivera, who plays Santana, tells Complex magazine, "Having gay characters
makes a difference, especially when you are a teenager and you need people to
look up to. Your world feels so small. The tiniest thing can make you think,
'I'm gonna die!' I'm glad Glee is around for people dealing with something that
big in such a small world. It's important."
Paris Hilton insists she is not an airhead. She tells
Metro she acted like one for The Simple Life. ''When we did that, it was the
first reality show. I'd never been on camera in my life. I didn't really know
what to do. The producers told Nicole to be the troublemaker and me to be the
ditzy blonde rich girl. I tried to play a character ... I didn't realize I
would end up doing that character for five years. There are a lot of
misconceptions about me because people know me from 'The Simple Life'. They
didn't understand that I was acting and I was being a character so they assume
I'm a complete airhead.''
Former American Idol star Justin Guarini is struggling. He
blogged: "There was a time when I couldn't walk the street w/o being stopped a
hundred times for a photo or a press of flesh. Now one in a thousand might stop
me, or notice. For the rest I might (might) trigger some dim memory, stuffed at
the back of long unfired synaptic pathways overgrown with the clutter of social
media."
I have spent days skipping meals in order to make sure I
have enough. To make sure my children, and my wife have enough. Now, I'm
unafraid to say that I am terrified. I am struggling to make each day meet the
next without breaking down and curling up. Sometimes I envy people who sit at a
desk all day (at least you know where your next meal is coming from). I'll
smile, and laugh, and joke, and entertain … because sometimes it's the only way
to keep the ghosts of regret and loss at bay."
Life & Style Weekly claims Selena Gomez's family
recently staged an intervention to prevent her from dating Justin Bieber again. A
source tells the mag, "They told her Justin was a really bad person. They
said she has to get rid of him from her life, otherwise they can't be a part of
her life — her new baby sister included. There were tears from everyone and
Selena was devastated. She promised her family she wouldn't see [Justin] again.
It's going to be tough for her, but she wants to break free this time."
Showbiz 411 claims Robin Thicke and Pharrell Williams
are suing Marvin Gaye's family because they have asked to be compensated
because they claim "Blurred Lines" sounds like Gaye's 1981 hit, "Got to Give it
Up."
Ryan Murphy, Glee, Paris Hilton, American Idol, Selena Gomez, Justin Bieber, Robin Thicke, Pharrell
---
Taylor Swift wears read lipstick for a reason!
Posted by Albie Dee on 7/22/2013 11:22:00 AM.
Contact Music claims Londoners threw chips at Rihanna after
she arrived late for a show. The site quotes her as saying, ''This is next
level, there is a good crazy and there is a bad crazy, but when you throw s**t
up here, that's an epic fail. I swear to God, cut that s**t out. Really? Chips?
Chips, though - it's that important?''
Britain's Star magazine claims Kanye West wants more kids
with Kim Kardashian. A source tells the magazine, "At first, Kim thought Kanye
was joking, as she's been through such a stressful time in the past few months
and she's only just started to feel herself again. As soon as she realized he
was serious, it sparked a spat. She wants time to get to grips with motherhood
– she's still struggling to breastfeed – and to enjoy her first precious months
as a mom before she even starts thinking about more children.''
Taylor Swift wears red lipstick for a reason. She tells
Top of the Pops magazine, ''I like red lipstick because wearing it gives me
this feeling of fancy things, elegant ladies and women throughout history who
I've looked up to. My grandmother was absolutely beautiful, even in her old
age. She always wore red lipstick. Maybe that's what I like about it. One of
the best tips is they [make-up artists] have is put on the red lipstick, blot
it with a tissue, then they put powder over the tissue and sort of press it
onto your lips, then reapply the lipstick. It turns into a stain that lasts
much longer.''
US Weekly claims George Clooney pursued Eva Longoria while
he was with Stacy Keibler. A source tells the magazine, ''George began
pursuing Eva,. He told her that he was still with Stacy, but had plans to break
up with her and was interested in being with Eva. When Eva resisted he
continued to pursue her with texts and calls. Eva make it clear to him that she
would not date or be with him until he was completely single. George and Eva
never hooked up.''
The Sun Times claims the producers of Glee have yet to
decide how they are going to handle Cory Monteith's death on the show. A
source tells the paper, "People are still walking around like zombies — in
total shock. They have not even begun to have that conversation. Not yet."A
source tells Hollywoodlife.com,
"Lea is not leaving Glee. Everyone is going to take things lightly as the first
few days back on set are going to be an emotional roller coaster."
Bruce Willis enjoys pottery. He tells the Daily
Express, "I have a pottery collection - Marblehead
pottery. The pottery is from the craftsman era. They used to make it at Marblehead,
Massachusetts, at a sanitarium as a way to
keep the patients occupied. Then the pottery turned out to be so good that they
took it away from the patients and started selling it."
Rihanna, Kanye West, Kim Kardashian, Taylor Swift, George Clooney, Eva Longoria, STacy Keibler, Glee, Cory Monteith, Bruce Willis
---