On Air Now: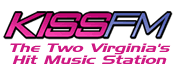 Maximum Music
Jay Z giving out parenting advice? Rihanna breaks down to tears?
Posted by Albie Dee on 7/26/2013 11:33:00 AM.
The Daily Express claims Jay Z has been giving parental
advice to Kanye West. A source tells the paper, "Kanye gets so angry and
frustrated with the celebrity world. No-one knows better than Jay Z how hard it
can be when you're constantly in the spotlight. He's had to juggle a
high-profile career, a very high-profile relationship with Beyoncé and the
birth of their daughter. Kanye gets so angry and frustrated with the celebrity
world. But Kim makes a living out of being in the spotlight and for someone
like Kanye, who hates it, that's hard to deal with. Jay's been giving him a
little bit of coaching on staying calm in public. He's told him he should zone
out, not focus on what's happening around him and instead enjoy what he's got.
Above all, now he's a dad, he's got to chill out and set an example for his
kid."
Entertainmentwise claims Rihanna was recently performing
'Stay' in France
when she broke down in tears. She told fans, "Lille!'
I love my French fans, I love you all so much. I don't know what the f*** I'm
crying about. I can't believe this s***. Y'all make me so happy. To stand here
and feel the love in this room. The Diamonds tour is nearly coming to an end and
I hate this part - I hate saying goodbye."
Deanna Grimes, who claims Chris Brown shoved her at a club
last month, is now suing him for $25,000. She is suing because he never
apologized.
E! claims Taylor Swift recently dined at Ralph's
Italian Restaurant in Philadelphia
where she left a $500 tip
RADAR Online claims Jon Bon Jovi won't allow Richie Sambora
to perform with Bon Jovi tonight in New Jersey. A source tells the site,
"Jon won't allow Richie to come back for that show. And Jon won't even pick up
the phone and talk to Sambora. Sambora has tried to end this feud but Jon won't
respond. Every attempt he has made at rejoining the band has been blocked by
Jon. It's very apparent Jon wants to get rid of Richie. Jon is raking in the
money. And what about the fans who want Richie back?" The source says Jon
doesn't care. Jon is and has been focused on accumulating as much money as
possible to accomplish his lifelong goal of buying a NFL football team. Bon
Jovi took a serious look at the NY Jets years ago as a partner but now wants
his own team and money is the only thing stopping him."
The Mail Online claims Jennifer Aniston may not invite her
mother to her wedding. A source tells the paper the two are frosty because
Jen's mom wrote a book about them. ''Right now, Jennifer is going back and
forth. As it stands, she's going to invite Nancy
to the wedding - but it's not set in stone. Justin has been instrumental in
convincing Jen to reconcile with her mother. He's encouraged her to forgive Nancy
for writing a book about Jen and giving interviews about her that she regarded
as excessively indiscreet. Two years ago Jen was adamant she'd never talk to
her mother again. Justin has asked her to give her mother another chance
especially as she's been recovering from a hip operation. Justin's mantra is
that time heals and he's urged her to invite her mother to the wedding. Jen and
Justin's mother have bonded over a number of shared interests, notably trying
to get Justin to curtail the speed with which he drives his motorbike. But
she's also been instrumental in convincing Jen that New
York is a great city.'
Jay Z, Kayne West, Rihanna, Chris Brown, Taylor Swift, Bon Jovi, Jennifer Aniston
---
Jennifer Aniston to marry?? Beiber talks to Clinton?
Posted by Albie Dee on 7/15/2013 11:33:00 AM.



The paparazzi swarmed Suri Cruise and Katie Holmes as they
left their Manhattan home yesterday. Suri screamed at the paps to move
before one said, "Bye Suri, you little brat. I don't care man. I don't care
bro… She's a b**ch, dog. A little brat kid. A little brat




Jennifer Aniston and Justin Theroux are planning to marry in
December according to the Daily Express. A source tells the site,
"Jen and Justin have gone back and forth on where to marry and whether to
have a destination wedding so many times. Jen has always made it clear LA was
her first choice and Justin has compromised and agreed to marry in California.
Justin's reservations with LA are well known and he wanted to marry on the East
Coast where his friends and much of his family is based, where he proposed to
Jen and where he feels most comfortable."




TMZ claims Justin Bieber was booted earlier this week from
Chicago's Bodi nightclub for underage drinking. A rep for the Chicago
Department of Business Affairs and Consumer Protection tells TMZ, "The
ticket was issued by the police to Bodi Nightclub for admitting and knowingly
having underage persons in the establishment. Typically the fine for a ticket
like this would be $1,000.00, but the fine is not determined until the case is
heard by a hearing officer and if the establishment is found liable for the
violation."




Justin Bieber reached out to Bill Clinton after TMZ posted a
video of him urinating in a bucket at a restaurant and then yelling, "F***
Bill Clinton!" He Tweeted: @billclinton thanks for taking the time to talk
Mr. President. Your words meant alot. #greatguy





Justin later Tweeted: "In life u (you) will make
mistakes and people will try and tear u down... but u gotta stay positive. Stay
strong.. and learn to be better.. and.. always live to serve others and The
Lord. Growing every day."




Celeb Dirty Laundry claims the bucket is being auctioned off
with a starting bid of $10,000




Blake Shelton thinks Adam Levine should drink more. He
tells Mens Journal, ''I get frustrated with Adam because, to me, rock stars are
supposed to be drunk all the time. But he's very healthy. He takes care of
himself. And it drives me crazy, because I want him to be more like me. Drunk
all the time.''




Usher thinks Blake Shelton does a great job coaching on The
Voice. He tells NBC, "That lucky devil. He's kind of living on a high
cloud right now. Somebody's got to tear him down. If not Adam, Shakira. He's a
great coach, and he's really taught me a lot. I knew nothing about the show in
detail. Of course, I'd seen it as a viewer, but the time and investment in
building these artists and helping them interpret themselves, and also kind of
giving lessons to America about what it takes to be an artist is why I really
wanted to do it."


The Star claims Taylor Swift and Ed Sheeran have made a pact. A source
tells the tabloid, ''Ed and Taylor are very close and that's why they've
jokingly discussed the possibility of getting together if they're both on the
market in seven years' time. Neither of them wants to settle down at the
moment- or jeopardize their friendship with a potentially damaging fling. They
make for a great couple, but right now it's a case of right partner, wrong
time."


Will.i.am
wants to record with Taylor Swift. He tells E!, "Taylor Swift is
dope. I'd like to work with Taylor Swift. I like the girl. We could do
something really fantasy-like. That would be cool."



Suri Cruise, Katie Holmes, Jennifer Aniston, Justin Bieber, Blake Shelton, Adam Levine, The Voice, Usher, Taylor Swift, Ed Sheeran, Will.i.am
---
7/8/13 Ryan Gosling about to be engaged?
Posted by Albie Dee on 7/8/2013 11:30:00 AM.
Britain's Star magazine claims Ryan Gosling is looking at engagement rings. A source tells the magazine, "Eva was very clear to Ryan that she wants to be engaged before her 40th birthday, but Ryan was already on the case, and has been checking out rings. He's been planning on proposing for months."

Jennifer Love Hewitt has quit Twitter. She writes, "Unfortunately with all the negativity people choose to send on twitter as well as threats to there (sic) own well being. I'm sad to say twitter is... no longer for me. I have enjoyed all the kindness and love that came my way, as well as support. But this break is needed. Life should be filled with positivity and holding each other up, not making threats and sending bad vibes. To those of you who made it a joy. Thank you from the bottom of my heart."

A new survey by Fitness magazine reveals that 25% of women don't trust anyone to tell them honestly if a swimsuit looks good on them. Other findings:
- 36% of women would turn Justin Timberlake down if he invited them to a beach party because they don't feel they are in good enough shape
- 40% of women like flaunting their cleavage
- 20% of women are open to going to a nude beach
- 43% of women would give up Facebook for a model's body
- 23% of women would give up their phone for a year for a model's body
- 80% of women would rather be a toned size 10 than a size 2 with no muscles
- Best Bikini Bods: Jennifer Aniston: 37; Jennifer Lopez: 27%; Beyonce: 20%; Cameron Diaz: 11%; Gwyneth Paltrow: 6%
Survey, Justin Timberlake, Jennifer Aniston, Jennifer Lopez, Jennifer Love Hewitt, Ryan Gosling
---
6/27/13: Mark Hamill & Carrie Fisher getting ready for Star Wars?
Posted by Albie Dee on 6/27/2013 1:39:00 PM.
The Sun claims Mark Hamill and Carrie Fisher are getting in
shape for the next Stars Wars film. A source says, ''Mark and Carrie need
to be as close to their appearance in the earlier movies as possible. Producers
are keen to help out and have offered support. The budget is huge so there will
be no expense spared.'
Jennifer Aniston allegedly did not attend Courteney Cox's
birthday party. A source tells Showbiz Spy, "Jen's absence was the talk of
the party, Courteney invited her, but Jen hemmed and hawed and then finally
bailed on coming altogether. She used a lame excuse of being tired from too
much work. Her world revolves around Justin. After they hooked up, she dropped
the friends who had stuck by her through her difficult split from Brad Pitt.
Courteney is sick of forgiving and forgetting. She's been slighted by Jen one
too many times now."
Most Powerful Celebrities In New Forbes List
1. Oprah Winfrey – 77M (net worth from past year)
2. Lady Gaga – 80M
3. Steven Spielberg – 100M
4. Beyonce Knowles – 53M
5. Madonna – 125M
6. Taylor Swift – 55M
7. Bon Jovi – 79M
8. Roger Federer – 71M
9. Justin Bieber – 58M
10. Ellen DeGeneres – 56M

Mark Hamill, Carrie Fisher, Star Wars, Jennifer Aniston, Courteney Cox, Forbes, Oprah, Lady Gaga
---