On Air Now: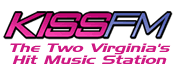 Maximum Music
The Situation in middle of criminal investigation? Miley's house burglarized?
Posted by Albie Dee on 11/26/2013 10:53:00 AM.
Uh Oh! The Situation in the middle of a massive Federal criminal investigation! Mike Sorrentino and his companies — MPS Entertainment, Situation Productions, GTL Management, and his clothing line Situation Nation could be in massive trouble. Subpoenas have already been issued to his business associates, asking for copies of payments issued to him, copies of canceled checks, correspondence, and more. Could be big problems! We'll keep you updated as the story unravels.




(CNN) -- Burglars broke into a Southern California home that appears to be that of pop music star Miley Cyrus, police said Saturday.The burglary was reported around 4:30 p.m. (7:30 p.m. ET) Friday at a residence in Studio City, according to Los Angeles police Officer Rosario Herrera. The homeowner told investigators that some personal items were taken.
Authorities found no evidence of a forced entry, nor were any suspects seen at the property, Herrera said.
Police declined to name the homeowner. But they did provide an address of a residence that is known to journalists as belonging to Cyrus. The singer's representatives did not return CNN's call for comment on the incident.
It threatened to put a damper on a big weekend for Cyrus, who celebrated her 21st birthday on Saturday.


The Daily Mirror claims Angelina Jolie gifted Brad Pitt with an $18 million island for his 50th birthday. A source tells the paper the island is located 50 miles north of New York City and features two homes designed by Brad's favorite architect Frank Lloyd Wright. "As soon as Angelina heard the island was on the market she arranged a viewing. She was really impressed. The house is perfect for romantic getaways or as a family retreat. It's very private. And Angelina knows the fact the island is in the shape of a heart will mean so much to him.''

Billy Ray Cyrus gave Miley a Can Am Spyder for her 21st birthday. The three-wheeled motorcycle costs $24,000.

Jennifer Hudson tells Bravo the American Idol producers laughed at her when she was voted off. "When I was eliminated from the show and I told them, I was like, 'I will be back. I don't know when, I don't know how, I don't know where. But I will be back.' And I recall the producers laughing, and here I am."

Selena Gomez tells Contact Music she is moving out. ''I didn't ever wanna be forceful to saying, 'OK, I've made enough to get my own house and OK, let's blow it off and do whatever. I just love being with my family and I love knowing that they're there. But yeah, I think it's probably time for me to get my own house.''

The National Enquirer claims Brad Paisley and Carrie Underwood have been growing close. A source tells the tabloid, "In recent months, as she's faced one marriage crisis after another, it seems like Carrie is leaning on Brad more than ever. They text and email each other constantly, and Carrie confides in Brad about all the problems she and Mike are having."
The Situation, Jersey Shore, Miley Cyrus, Angelina Jolie, Brad Pitt, Billy Ray Cyrus, Jennifer Hudson, Selena Gomez, Brad Paisley, Carrie Underwood
---
Arnold back as Conan The Barbarian? Sharon Osbourne rips Kanye?
Posted by Albie Dee on 7/31/2013 11:24:00 AM.
Arnold Schwarzenegger may reprise his role as Conan The
Barbarian. Fredrik Malmberg, of Paradox Entertainment, tells TheArnoldFans.com, ''The
idea is that this takes place after Conan has been king. But this is the legend
of Conan where he has been gone and people say, 'Do you remember the good ol'
days when Conan was around?' And now it's time for him to come back. In the
stories and you can also see it when he's sitting on the thrown and the
narration on that last scene of the movie...'with a troubled brow' ...you can
tell he's not really happy being king. So, it's time for him to go out and do
battle.''
Sharon Osbourne allegedly ripped Kanye West. The Mail
Online quotes her as saying: "He bores me. He's an average- looking man
with an average talent, but he's a great salesman. He should sell cars because
they would fly out the door. He's his No. 1 fan."
Angelina Jolie tops Forbes' list of the highest-paid
actresses. She earned $33 million in the last year. Jennifer Lawrence
finished second ($26 million) followed by Kristen Stewart ($22 million),
Jennifer Aniston ($20 million) and Emma Stone ($16 million).
Katy Perry voiced Smurfette for Smurfs 2 in her pajamas. She
tells the Daily Express, ''I showed up in my pajamas. The red carpet is when
I'm in peacock mode. Once you're in the business you realize there's no point
in primping most days. That energy goes into my work.' Katy Perry cried after
meeting Britney Spears at the Smurfs 2 premiere. She sung backup on the
film's theme song, "Ooh La La!" Katy Perry's new CD may be called Prism.
The disc is out October 22nd.
Hollywoodlife.com
claims Selena Gomez cried when Justin Bieber arrived at her birthday party with
a rose. A source tells the site, "Selena started to cry. Justin and Selena
went into the house to talk and were inside for a long time before sneaking out
together."
The Hollywood Reporter claims the new American Idol judges may be Keith
Urban, JLo, Jennifer Hudson and will.I.am.
American Idol, Keith Urban, Jennifer Lopez, Jennifer Hudson, will.i.am, Katy Perry, Forbes, Angelina Jolie, Sharon Osbourne, Kanye West, Arnold Schwarzenegger
---