On Air Now: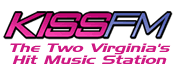 Kiss FM
Brad Pitt & Shia LaBeouf camping together? Mariah hated Idol?
Posted by Albie Dee on 11/15/2013 10:41:00 AM.
The Daily Record claims Brad Pitt and Shia LaBeouf pitched a tent on the set of their new WWII movie Fury. Extras secretly dressed as soldiers and scared the actors in the middle of the night. A source tells the paper, "Brad got the shock of his life. He and Shia were utterly petrified by the sight of an army of troops. They started screaming and running away. Needless to say, everyone else found it absolutely hysterical."

Mariah Carey tells WQHT she disliked American Idol. "Honestly, I hated it. I thought it was going to be a three-person panel. They gave me a nice dangling monetary moment, and I was just like, 'Okay. Randy Jackson will be there; I've known him forever (her manager). He used to play bass for me. Like, this isn't a big deal. This will be nothing.' But it wasn't that. It was like going to work every day in hell with Satan."


Miley Cyrus tells Perez Hilton she smoked weed at the MTV EMA's because she knew people would like it. "I just did it mostly 'cause I knew the fans in Amsterdam would love it. And I knew that the whole place would go super wild. It's just not something I think about. I was just was walking out of my room and then I was like 'oh I have this in my bag. That will be really funny. I didn't say anything to anybody. And I don't tell anyone I'm going to do it. Some people just over think so much."

Perez Hilton claims Miley Cyrus' VIP tour package costs $995 and includes a picture.

Eminem's The Marshall Mathers LP 2 tops this week's charts with over 792,000 copies sold.




JLo, TLC and Katy Perry will perform at the American Music Awards.
Brad Pitt, Shia LaBeouf, Mariah Carey, Miley Cyrus, Eminem, Jennifer Lopez, TLC, Katy Perry
---
Kanye wants lavish wedding? JLo pregnant?
Posted by Albie Dee on 11/1/2013 11:23:00 AM.
Female First claims Kanye is planning a lavish wedding. A source tells the site, "Kanye wants it to be the greatest show on earth. He wants fire-eaters, acrobats and special performances from his musical friends, including Jay-Z. He's even suggested hiring elephants for him and Kim to ride on and hand-crafted jeweled Maison Martin Margiela masks for them to wear at the altar. Kanye will spare no expense when he and Kim marry. He wants the main event in LA, as well as huge parties in New York and Miami. He's already hired five assistants to help with the planning and has joked he wants it to be bigger than the royal wedding.

InTouch Weekly claims Miley Cyrus has been hooking up. A source tells the magazine, "She's always looking for male attention. It's uncomfortable to be around. She never wants to be alone.''


Celeb Dirty Laundry and OK! magazine claim JLo may be pregnant. A source tells the sites, "If Jen's pregnant, there's no doubt that it will have caused more than a few arguments, because Casper is not keen on becoming a father right now. There's no doubt Jen is surprised that they've lasted this long, and it's because they've found a really solid friend in each other. It's when talk of babies, cougars and money comes up that things go wrong. If she is pregnant, and they're going through a rough patch, which they are, Jen will be tempted to cast Casper off."

The National Enquirer claims Stacy Keibler may return to the WWE. A source tells the tabloid she got used to living the good life with George Clooney. "Stacy is considering making a one-time appearance on the wrestling circuit. But it's got to be a cash-heavy offer. She would like the dough. Stacy had it all. Private jets, a mind-blowing wardrobe, whatever she wanted was at her beck and call. I remember when she spent thousands on a high-tech tanning bed! Since they split, Stacy's had to give up a lot. But she still buys the best of everything and splashes out big bucks every week at the spa. She has two trainers, a health coach and a private chef. She estimates she NEEDS over $50,000 a month to support her current lifestyle. A million-dollar appearance fee would cover her ex­penses for a year and leave enough left over for her to make a serious investment in something. Stacy admits a return to wrestling isn't quite what she had in mind, but the offers are getting too good to refuse."

Contact Music claims Rihanna has been granted a permanent restraining order against Jonathan Whooper. He's facing felony charges for attempted burglary, vandalism and stalking after he tossed a chair through a glass door at her home. Whooper also claims he is Rihanna's future husband.

Kelly Clarkson says she cried at her wedding. "Honestly, Oh my god, I bawled like a freaking baby! We made up our own vows and then it was like the worst idea ever, I could barely get them out. Like it was so bad. If I would have had to have done that in front of a bunch of people - I would have vomited!"


James Hetfield tells Q magazine that Metallica likes Justin Bieber. ''Are we Beliebers? Yes.'' Lars Ulrich added: ''Is it possible to have respect for him without being a Belieber? I think the kid's really talented and obviously to go through what he's going through at that early age must be a mind***k. So the fact that he still goes out there and does it, I admire that and I think he's super talented, so I guess I am kind of a Belieber. If he likes 'One', and Liam Gallagher likes him, OK, there you go.''
Kanye West, Miley Cyrus, Jennifer Lopez, Stacy Keibler, Rihanna, Kelly Clarkson, Metallica, Justin Bieber
---
JLo and Casper splitting? Psy working with Steven Tyler?
Posted by Albie Dee on 10/16/2013 11:20:00 AM.
Showbiz Spy claims JLo and Casper Smart are on the rocks. A source tells the site, "Jennifer is pretty private about the relationship, but she's been hinting that the spark is gone. She's having a hard time ignoring the fact that her head has been telling her for a while that this thing with Casper isn't forever. And now her heart's saying the same thing. They're obviously in very different places in their lives, and Jennifer wants to take responsibility for her life and not repeat the same mistakes she has made in the past. She enjoyed the relationship for what it is, but now that giddiness has turned to sadness."

Sinead O'Connor has written another letter to Miley Cyrus. It reads: "What you did is extraordinarily dangerous as it contributes to the silences which allow suicide to flourish and also contributes to the bullying of people perceived mistakenly or otherwise to be mentally ill. That bullying causes suicides. Thats why you're supposed to apologize. Its really very simple. People die every day because of the type of thing you did," she added. "Its not that hard to say sorry. Doing so will save lives."

Usher tells Men's Health his training to play Sugar Ray Leonard in a new movie is leaving him exhausted. "My second day I decided to ride to the gym. So I rode there. Boxed. Rode the bike back home. Mentally, I'm the type of person who can ignore the pain. Put it somewhere else and allow my body to just go there, but I always suffer. You can't box, ride a bike for 20 miles in the heat - Georgia heat - and then go to the studio and rehearse. That's not happening. My commitment to this character demands that I not only physically get ready but also become him. The hair, the personality, the manner he conducts himself in - all that. He's an incredible man."


Starpulse claims Lady Gaga is looking to purchase pictures of Michael Jackson's 1984 head injury. The shots show Michael after his hair caught on fire during a Pepsi commercial. The pix could sell for $2 million.

Psy, the artist behind the dance craze and song 'Gangnam Style', is working with Steven Tyler. He tells L'Uomo Vogue, "When I was in middle school, I literally cried when they were singing 'Crazy' or 'Amazing' or whatever. They were my lifetime role models, and now I am collaborating with Steven Tyler from Aerosmith. I love my life."
Psy, Steven Tyler, Lady GaGa, Michael Jackson, Usher, Sinead O'Connor, Miley Cyrus, Jennifer Lopez
---
Miley feuding with Sinead? Britney toned video down?
Posted by Albie Dee on 10/7/2013 11:33:00 AM.
Starpulse claims Sinead O'Connor wrote this letter to Miley Cyrus. It reads: "I am extremely concerned for you that those around you have led you to believe, or encouraged you in your own belief, that it is in any way 'cool' to be naked and licking sledgehammers in your videos. It is in fact the case that you will obscure your talent by allowing yourself to be pimped, whether it's the music business or yourself doing the pimping. Nothing but harm will come in the long run, from allowing yourself to be exploited, and it is absolutely NOT in ANY way an empowerment of yourself or any other young women, for you to send across the message that you are to be valued (even by you) more for your sexual appeal than your obvious talent.I am happy to hear I am somewhat of a role model for you and I hope that because of that you will pay close attention to what I am telling you. The music business doesn't give a s**t about you, or any of us. They will prostitute you for all you are worth, and cleverly make you think it's what YOU wanted... and when you end up in rehab as a result of being prostituted, 'they' will be sunning themselves on their yachts in Antigua, which they bought by selling your body and you will find yourself very alone...You ought be protected as a precious young lady by anyone in your employ and anyone around you, including you. This is a dangerous world. We don't encourage our daughters to walk around naked in it because it makes them pray for animals and less than animals... You are worth more than your body or your sexual appeal. You also said in Rolling Stone that your look (in the video) is based on mine. The look I chose, I chose on purpose at a time when my record company were encouraging me to do what you have done. I felt I would rather be judged on my talent and not my looks. I am happy that I made that choice, not least because I do not find myself on the proverbial rag heap now that I am almost 47 yrs (years) of age... which unfortunately many female artists who have based their image around their sexuality, end up on when they reach middle age.Real empowerment of yourself as a woman would be to, in future, refuse to exploit your body or your sexuality in order for men to make money from you... It's really not at all cool. And its sending dangerous signals to other young women. Please in future say no when you are asked to prostitute yourself. Your body is for you and your boyfriend. It isn't for every spunk-spewing dirtbag on the net, or every greedy record company executive to buy his mistresses diamonds with."
** UPDATE **

On Thursday, Miley responded: ''Before Amanda Bynes.... There was.... '' and ''Sinead. I don't have time to write you an open letter cause Im hosting & performing on SNL this week.''Sinead responded: Miley… Really? Who the f—k is advising you? Because taking me on is even more f—kin' stupid than behaving like a prostitute and calling it feminism. You have posted today tweets of mine which are two years old, which were posted by me when I was unwell and seeking help so as to make them look like they are recent. In doing so you mock myself and Amanda Bynes for having suffered with mental health issues and for having sought help.I mean really really… who advises you? have you any idea how stupid and dangerous it is to mock people for suffering illness? You will yourself one day suffer such illness, that is without doubt. The course you have set yourself upon can only end in that, trust me.I am staggered that any 20 yr old woman of the 21st century could behave in such a dangerous and irresponsible manner as to not only send the signal to young women that its ok to act like prostitutes but also to the signal that those who have suffered or do suffer mental health problems are to be mocked and have their opinions invalidated. Have you no sense of danger at all? or responsibility? Remove your tweets immediately or you will hear from my lawyers. I am certain you will be hearing from all manner of mental health advocacy groups also. It is not acceptable to mock any person for having suffered.It is most unbecoming of you to respond in such a fashion to someone who expressed care for you. And worse that you are such an anti-female tool of the anti-female music industry. I hope that you will apologize to Amanda Bynes and to any person who has been wounded by your mockery of those who have suffered. And I hope that you will wake up and understand that you in fact are a danger to women.Furthermore you posted a photo of me tearing the pope's photo .. as if to imply insanity.. by doing so all you have achieved is to expose your staggering ignorance. I suggest you read The Philadelphia Report, The Boston Report, all the reports which will illuminate for you why that action of mine remains sane and valid. By mocking it you mock every child who suffered sexual abuse at the hands of priests and had it covered by the Vatican. You could really do with educating yourself, that is if you're not too busy getting your t–s out to read.


Showbiz Spy claims JLo was heavily involved in the casting of her new movie 33. The film is about the 33 Chilean miners, who were trapped underground for 69 days. A source tells the site, The film also tells the stories of other wives, girlfriends and mothers who waited – and Jennifer went nuts making sure no actress cast in those roles would be prettier, or have a sexier body than she does. She kept going through hundreds of casting photos and whenever she spotted a female who looked too cute or sexy, she'd slash a big, black 'X' across their face with a Sharpie! The girl doesn't want any competition."



Britney Spears says she toned down her video for "Work Bitch". "I cut out like half the ['Work Bitch'] video because I am a mother and because, you know, I have children, and it's just hard to play Sexy Mom while you're being a pop star as well. ... I just have to be true to myself and you know, feel it out when I do stuff. And just let them know, you know? A lot of sexiness goes into what I do, you know? But sometimes I would like to bring it back to the old days when there was, like, one outfit through the whole video, and you're dancing the whole video, and there's, like, not that much sexy stuff going on. It's about the dance. It's old school. It's, like, keeping it real and just making it about the dance. I'd love to do a video like that."



Nicki Minaj is denying reports she slept with Zac Efron. She Tweeted: "Who exactly is Zac Efron tho? I'm sorry, I'm so confused". Nicki then saw Zac's pic and Tweeted: "Oooohhhh ok… Well I guess that rumor isn't so bad after all. lmfao."



Katy Perry tells ABC that "Roar" is all about standing up. ''The song is all about me finding the strength to stand up for myself and to myself. When you're a kid there are a lot of bullies in the playground, then you grow up and people aren't so outwardly mean, but you find yourself being your [own] biggest bully in the way of your own success, personally and professionally. I've also been through a big change in my life in the past year," she said. "This time last year I was very unbalanced; professionally I was at the height of my career, and personally I was very immature."
Katy Perry, Nicki Minaj, Zac Efron, Britney Spears, Jennifer Lopez, Sinead O'Connor, Miley Cyrus
---
New Friday movie? Taylor Swift-JLo collab?
Posted by Albie Dee on 9/12/2013 11:31:00 AM.
Ice Cube On The Arsenio Show
... Ice says that there's an NWA movie coming out and there could be a new Friday movie in the future as well
Pirates of the Caribbean 5 has been delayed. P
roducer Jerry Bruckheimer tells The Hollywood Reporter, "We have an outline everyone loves but the script is not done. We want a script that everyone's signed off on and a budget that everyone's signed off on."Another source tells THR the original script "was too expensive but it was also really complicated and hard to follow."
Taylor Swift and JLo have no plans to record together.
Swift tells E!, "That's the rumor. We collaborated at Staples Center. She came out and sang 'Jenny From the Block' with me which was so much fun. We haven't spoken further about collaborating but I did read that on the Internet, so that's nice to know that it's always accurate. I mean, for me, I love her, she's amazing. She has my number, we text, but we haven't texted about going into the studio."
Look magazine claims Taylor Swift and Harry Styles secretly dined together after the VMA's.
A source tells the mag, ''Taylor and Harry had a heart to heart. He's very funny, so can make her defenses come down easily. He told her she was the most stunning girl at the awards and that he was mad to let her go. They're planning another dinner when they're in the same city. Taylor's happy to be back in touch with him, as they have a lot of laughs together but she was hurt and she's cautious of going there again.''
Lorde wrote "Royals" in 30 minutes.
She tells Billboard, ''Yeah, I was just at my house, and I wrote it before I went to the studio. I wrote it in like half an hour -- the lyrics, anyway. I wrote all the lyrics and took them to the studio and my producer [Joel Little] was like, 'Yeah, this is cool.' We worked on that and on two other songs on the EP in a week, and just did a little bit every day.'
Showbiz Spy claims Selena Gomez laughed at Justin Bieber's mustache
. A source tells the site, "She's seen it and she thinks it's hilarious! That gave her a good laugh after being so homesick. It's been a couple weeks but she still wants to enjoy herself in Europe. She has some days off for travel but she is looking to experience some fun times while out there as well. It will combat the homesickness feeling if she is having fun."
Selena Gomez, Justin Bieber, Lorde, Taylor Swift, Harry Styles, Jennifer Lopez, Pirates of the Caribbean, Ice Cub, NWA, Friday
---
Next Entry