On Air Now: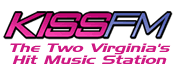 Kiss FM
JT says N'Sync better than One Direction? JLo making over $15 million for AI?
Posted by Albie Dee on 9/4/2013 11:09:00 AM.
The Mail Online claims JLo is getting $17.5 million to judge Idol. A source tells the paper, ''There was a lot of back and forth negotiating on her salary, but now it's finally been settled that Jennifer will earn $17.5m to go back to Idol next season. It''s a major coup for her to land a huge payday like that and I believe she is thrilled with that number. It''s a lot more than the $15m Britney Spears was paid to do The X Factor.''


Justin Timberlake says N'Sync is better than One Direction. He tells Perez Hilton, "I have not seen them on stage, but I'd be willing to say that we're better than them. I don't feel like I'm laying down any kind of gauntlet. I've seen them a couple times and I like those guys. It's interesting to see this whole wave of that come back around."


Lana Scolaro is speaking out after a picture of her and Robin Thicke became a hot topic because his hand was on her butt. She tells Celebuzz the shot was snapped at the VMA's. "I knew his hand was on my butt. I posted it on Instagram and didn't notice the reflection. But someone noticed it and commented. I didn't think it would cause this much drama. I didn't know it would be all over everything like this. We have mutual friends in common. I actually met him a week before the after party. I was actually going over to the DJ booth and he followed me. His security guard took the photo and said, 'you guys make a cute couple'."
A source tells Hollywoodlife.com, "They both knew that the mirror was there after taking another picture and he did it as a joke. It was his version of bunny ears — it just looks worse than it really is. But there is no trouble with him and his wife and he isn't cheating."


Digital Spy claims Britney Spears is working with a vocal coach. A source tells the site, "Britney has been using a vocal coach and going to regular sessions and has also been working hard with her choreographer in preparation for what's coming up! With album eight on its way and a rumored Las Vegas residency in the pipeline, eagle-eyed fans have spotted that all of Britney's social networks have adopted a blacked-out theme... the mystery continues!"


Grazia magazine and NOW magazine claim Katy Perry rejected John Mayer's marriage proposal. A source tells the magazines, ''John's proposal really unnerved Katy. Even though they have discussed it, she thought it was too soon. John was gutted. Katy loves John, but doesn't feel she has had enough healing time since her divorce. She told him she just needed a bit more time to feel whole in herself again. John won't run from Katy again. He knows his bad boy reputation and what happened with Russell hurt Katy, and he'll do whatever it takes to show he's the one she should marry.''
Katy Perry, John Mayer, Britney Spears, Robin Thicke, Justin Timberlake, N'Sync, One Direction, Jennifer Lopez, American Idol
---
Gaga doing questionable things? Bieber wants kids?
Posted by Albie Dee on 8/23/2013 11:24:00 AM.
With the release of her new single "Applause,"
Lady Gaga has made waves by encouraging questionable practices to get the song
to the top of the charts. Last week, Mother Monster held a contest which incentivized buying
multiple copies of "Applause." The 27-year-old singer told
her Twitter followers that the two fans with the most "purchase/gift
screenshots, radio requests, 'Applause' selfies/video" will fly
internationally to meet Gaga and attend the iTunes Festival in London
and watch her performance.
For more click here-> http://preview.tinyurl.com/k7uzt6q
TMZ claims the gift bags from Kylie Jenner's Sweet 16 were
worth over $1,000 a piece. They contained 808 headphones, iPod speakers,
Kardashian makeup, jewelry and gift cards.
The Sun Sentinel claims Justin Bieber and his entourage were
searched for drugs at Fort Lauderdale's airport last Friday after the DEA
received a tip that ''there would be some kind of substance in one of their
bags.'' Nothing was found.
Justin Bieber wants kids. He tells InTouch Weekly, "I
can't wait to have a beautiful wife and little kids running around. We're going
to have to wait and see as to when and how many. Those things are in God's
hands, not mine. It's fun to be young, fall in love, and be in love. My mom
taught me how to treat a woman right, so I enjoy taking a girl out and doing
nice things for her. Everyone deserves to feel like they are the most special
person in the world."
Life & Style Weekly claims John Mayer may propose to
Katy Perry. A source tells the mag, "John has been asking Katy's friends
tons of questions, like what kind of engagement ring she would want and what
the best way to propose would be. They've been so serious about each other ever
since they got back together [in June]. John wants to do something special,
probably around the holidays. There are a lot of options on the table. Nothing
is ruled out. It could happen on a romantic getaway or during a family dinner."
Madonna, Britney Spears and Justin Timberlake set records
when they each sold out L.A.'s Staples
Center for 8 shows in a row. Taylor
Swift broke the record by selling out 11 shows in a row.
Kelly Clarkson and Brandon Blackstock are eloping. She
tells People, "We are so busy that we finally just came to terms the other
night and were like, 'So, we change our minds and we want to elope'. We just
got so overwhelmed by it — all the decisions. We sent out a save-the-date to
everyone and then it got crazy and all the details were leaking. Then,
honestly, the planning — I have a Christmas record coming out. I'm doing a
bunch of stuff with State Farm right now … we have two kids who just started
school. We're going to all these football games and soccer games and volleyball
games and [Brandon]'s got one of the biggest artists [Blake Shelton] in country
music. He's flying everywhere."
Journey received death threats after replacing Steve Perry. Jonathan
Cain tells Rolling Stone, ''Back in '98, when we started with Steve Augeri [as
singer 1998-2006], I was worried about him getting shot. We took a lot of
flack. We used to get hate mail. Somebody got my number and would call me:
"You son of a bitch!" They were reading us the riot act because how
dare us be Journey without Steve Perry?''
The Hollywood Reporter and RumorFix.com claim Richie Sambora has been fired from the
Bon Jovi tour. A source tells the sites, "Richie wants to go back onstage
-- that's his first love. He's really upset over the news." Sambora was earning
$2 million a month and 20% of the profits from the tour.
Bon Jovi, Journey, Kelly Clarkson, John Mayer, Katy Perry, Justin Bieber, Kylie Jenner, Lady Gaga
---
Simon's lover reaches divorce settlement? Lady Gaga doesn't care about her weight?
Posted by Albie Dee on 8/16/2013 11:28:00 AM.
Simon Cowell's lover, Lauren Silverman, has reached a
divorce settlement. TMZ claims she and Andrew Silverman will share joint
custody of their child. Lauren will also receive $2 million.
Closer magazine claims Kim Kardashian likes living at home
with her mother. A source tells the mag, "Kanye's been pushing for
them to move into her townhouse or to rent until their home is completed in
about six months, but Kim's resisting - she's scared. Kanye's not around much
and when he is, he's moody. She prefers being surrounded by family and doesn't
seem to want it to be just them and North."
The Rock is downing 7 meals a day and 5,000 calories for his
role as Hercules. Throughout the day he eats steak, four eggs, oatmeal, a
protein supplement, 10 egg whites scrambled with onions, peppers and mushrooms,
two whole chickens, halibut and rice.
Lady Gaga doesn't care about her weight. "Well you
know, I had to get back in shape, but to be fair I have never cared about my
weight ... it's other people that care. I do fear at times that if I'm not in
shape, people will talk about that and not my music. I love eating pasta and
I'm a New York Italian girl. That's why I have been staying out of New
York. My father opened a restaurant. It's so amazing
... it's so freaking delicious, but I'm telling you I gain five pounds every
time I go there. So my dad wants me to eat at the restaurant, and I'm like,
'I've got to go where I can drink green juice.'"
Selena Gomez is nervous about touring. She tells MTV,
''I definitely have anxiety. I'm very nervous, but in the best possible way. I
love being nervous. The adrenaline takes over and it just makes me want to give
my all, so I'm really nervous. This is a lot for me. I've got a lot to prove.
I've got a lot to live up to, so I'm just going to try to focus on making it
the best it can be. I'll just wish for the best from that point on. Hopefully,
people will enjoy it.''
Hollyscoop claims Katy Perry and John Mayer's duet may lead
them to marriage. A source tells the site, ''The song is just the first of
many that they plan to do together. This is the real deal for Katy. She says he
is the one. I am sure that within the next year they will be engaged, as it is
what they both want. As far as marriage, they would never have a big elaborate Hollywood
wedding. It will be the type of thing that you don't hear about it at all until
after the fact.''
The Sun claims Taylor Swift is ready to reconcile with Harry
Styles. A source tells the tabloid, ''Harry was ready to move on months ago and
try to remain friends, but Taylor
hadn't let go of what happened. She made it clear that she didn't want
frostiness between her and Harry any more. She feels she has moved on to a
better place -- and Harry should know that. The next step will be Harry and
Taylor meeting at an awards ceremony.''
Taylor Swift, Harry Styles, Katy Perry, John Mayer, Selena Gomez, The Rock, Kim Kardashian, Simon Cowell
---
Carmen Electra dumped Simon after catching him cheat?!?
Posted by Albie Dee on 8/15/2013 11:24:00 AM.
E! claims Carmen Electra dumped Simon Cowell after catching
him with Lauren Silverman. A source tells the network, "Carmen was at
Simon's house in L.A. when she
literally busted him with Lauren. Simon called her a friend, but there was
nothing platonic about what was going on, if you know what I mean. There was no
way she was going to stick around and be a third wheel.
The Daily Mail claims Brad and Angelina gifted their son
Maddox with a $4,500 Fender Stratocaster for his 12th birthday. A source
tells the paper, "Maddox wants to be a guitarist and has got all the poses.
He's been having guitar lessons for a few months and has a real passion for it.
Maddox wants to be a guitarist and has got all the poses. So Brad and Ang
figured a new guitar would be the perfect gift. Brad's very proud. He always
wanted to be a rock star and now he's getting a chance to live out his dreams
through Maddox.
The National Enquirer claims Hugh Jackman has been offered
$100 million to star in four more Wolverine films. A source tells the
tabloid, ''Hugh has a very big decision to make. It's not every day an actor
gets offered this kind of pay check, but Hugh vowed never to lock himself into
any multi-picture deals after 'X-Men'. He hasn't given any kind of answer yet,
so at least he's considering it.''
Boston.com
claims Justin Timberlake has been leaving his Air Jordans in each city he
performs in. After performing, he hides the shoes and then leaves clues on
Instagram about where they are. Fans have been finding the shoes.
US Weekly claims Rihanna recently had dinner in New
York with John Mayer and Katy Perry. A source
tells the mag, ''She joined the party of 15 upstairs but sat next to John and
Katy to catch up. She and John were adorable as Katy introduced him to people
as her boyfriend and John affectionately held her close with his arm around
her.''
Katy Perry is planning to auction off some of her stage
costumes. She tells the Business Standard, "I have a warehouse here
in LA and I'll probably do an Elton John-type auction. But I am still going to
be bringing the bling. You'll see a bit more of a grown-up version of me, which
does not equal boring.''
Lady Gaga wears Michael Jackson's clothes. She tells
Ryan Seacrest, "I recently bought a bunch of Michael Jackson's clothes - his
actual clothes from his tours. The idea was to keep them for him and I actually
don't really want to wear them. They're Michael's clothes. There's a couple of
pieces I have to the side and I have his sweaters that I put on - I wear that
when we're mixing and finish up a record. I feel something from the clothing
and I gave one of the sweaters to his godson and he really loved that. I just
feel like through clothes you can feel things."
Showbiz Spy claims Robin Thicke and Paula Patton hid their
relationship in high school. A source tells the site, "The funny thing is,
in high school she didn't take me to prom, her prom, because she didn't want
everyone to know she was with a white guy because she was president of the
Black Student Union. I was a secret. She didn't want to show up with a white
guy. Funny right?"
Robin Thicke, Lady Gaga, Michael Jackson, Katy Perry, Rihanna, John Mayer, Hugh Jackman, Brad Pitt, Angelina Jolie, Simon Cowell, Carmen Electra
---
7/9/13 Ke$ha is a skinnydipper?!
Posted by Albie Dee on 7/9/2013 12:28:00 PM.
Ke$ha and her crew often skinnydip. She tells Metro, ''There will be 20 people in the ocean naked. We're all kind of hippies and once you're on the road and travel round together, we've seen it and done it all. Nobody really gives a f**k anymore. We're like a rowdy pack of wild animals- my whole team and I. We will play shows and we'll all work until after the show and then after we go completely off and don't know what to expect.'

Hollyscoop claims Katy Perry and John Mayer have purchased a home. A source tells the site, ''Katy and John picked out her new home together. They picked it out for them to start a life together. They live there together. He has not proposed, but they have talked about getting married. My guess is they will be married but not with a big ceremony at all- she does not want that. Katy feels John is her soulmate and that he is the reason for her becoming who she is. I have never seen Katy so happy and I have known her for many years! Neither one of them really want kids at this point in their lives. With his new album and new projects she is currently working on, they both want to focus on their careers, but living together pretty much speaks for itself.''

RADAR Online claims Kim Kardashian is using a night nurse. A source tells the site, ''Kim has been breast feeding Nori, and she always pumps before she goes to bed, in case the newborn wakes up in the middle of the night. Kim and Kanye's night nurse sleeps in the nursery with Nori, and if she needs a diaper change, a feeding, or just be soothed, it's the hired help that is taking care of the baby. Kim wants to be well rested so she can be the best possible mom to Nori, and feels if she is sleep deprived, that isn't going to happen. Kim is treasuring the time of being a new mom, and wants to enjoy it as much as possible, without being sleep deprived. Sleep is very, very important to Kim, without 8 to 10 hours, she just can't function."
A 16 year-old Pink fan was ejected from her Australia concert after Tweeting: "Pink I'm ready with my Bomb. Time to blow up (the) (Rod Laver Arena) B**ch."
The boy's sister tells the Herald Sun, "He didn't mean it like that. He wrote it as in one of her songs is called Timebomb and he forgot to put the Time on there... It wasn't a prank or anything like that. He told us he was referring to lyrics in a song."
RADAR Online claims 50's Cent's 16 year-old son recently ripped him with Tweets that read: "All I gotta say is my mama been there for me.. U never came to not one of my basketball games smh smh. Even if she's working or not she's always been there.''
"Having a child doesn't make you a father. Having the courage to raise one does! ?#Obama #FatherlessSons."
50 Cent allegedly responded: "F*** you all you want is a gift. Like your mother and your ungrateful sister. Delete my number."
Justin Bieber and Selena Gomez have not reconciled. A source tells E!, "They are trying to maintain a friendship.'' A source tells Hollywoodlife.com, "Taylor Swift absolutely hates the fact that Selena and Justin are hanging out again and looking like they are getting back together. She feels she is going to get hurt and run back to Taylor when things get bad again. She is ready to say, 'I told you so.'"
Kesha, Katy Perry, John Mayer, Kim Kardashian, 50 Cent, Pink, Justin Beiber, Selena Gomez, Taylor Swift
---
Next Entry