On Air Now: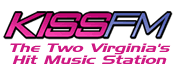 Maximum Music
Shia LaBeouf kicked where it hurts? Kelly Clarkson pregnant?
Posted by Albie Dee on 10/15/2013 11:31:00 AM.
The Sun claims Shia LaBeouf was kicked in the groin in London after filming a vomiting woman outside a club. The woman tells the paper, ''I only realized it was Shia after he'd been beaten up. If I'd known, I'd have let him film me as much as he liked! I have a massive crush on him.''

Heat magazine claims Lady GaGa spends $100,000 a year on bedding. A source tells the magazine, ''She only sleeps on high thread count Pratesi sheets with pink detailing. She even has them dry cleaned - not washed. She is a little germophobic and can also be picky about who handles her sheets - she sends one of her own assistants to handle the dry cleaning wherever possible.''


Kelly Clarkson tells Access Hollywood she wants to be pregnant by Christmas. ''We're getting married soon - like really soon - and I already told him that when we're past the wedding, I want a baby. I was like, 'That's my Christmas present that you can give me.'''

Contact Music claims Justin Bieber attacked DJ Michael Woods' manager in South Korea. Woods Tweeted: " ''Next time u wanna take a cheap shot at my Tour Manager @justinbieber stick around to follow it thru instead of runnin off like a lil p***y. Story is @justinbieber + his army of heavy security muscled in to the booth half way thru my set in S. Korea demanding hip hop... So when I told @justinbieber to f**k off and put some clothes on he took a cheap shot at my tour manager and fled behind a wall of security (sic)''

DJ Deadmau5 Tweeted: ''Dear @justinbieber, would you please grow the f**k up already? In the meantime, put a shirt on, and stay away from nightclubs. Someone needs to jump on Justin's stage and start telling him what to play. I apologize on behalf of Canada. He threw a punch at a fellow DJ because he wouldn't play hip hop. Someone needs to shut that kid down. I'm sorry, but if you got up in my face while I was performing, and demanded me to play some b******t, I'd probably punch you in the neck.''
Shia LaBeouf, Lady GaGa, Kelly Clarkson, Justin Beiber
---
Selena likes bad boys? Taylor Swift already working on next CD?
Posted by Albie Dee on 7/17/2013 1:22:00 PM.
Hollywoodlife.com
claims Selena Gomez likes bad boys. A source tells the site, "Even though
Selena is a good girl, she's attracted to bad boys. As much as all of Justin's
acting out is a turn-off for her, there's also a part of her that's kind of
excited by it because it's so different from how she is."
Taylor Swift is working on her next CD. She tells
Rolling Stone, "The floodgates just opened the last couple weeks. I'm
getting to that point where I'm irritating to be around because I'll be with
you for half the conversation and then the second half of the conversation I'm
clearly editing the second verse of whatever I'm writing in my head."
Teri Hatcher is open to doing a Desperate Housewives movie. She
tells the Sun, "I certainly would be up for it. I never felt like all the
stories were done when it wrapped up. I felt like it still had life. Of course,
they killed Mike. I don't know what the story would be for Susan and how she
could divorce herself from the sadness of how that ended for her. Maybe the
movie would be before Mike died."
Selena Gomez, Justin Beiber, Taylor Swift, Teri Hatcher, Desperate Housewives
---
7/9/13 Ke$ha is a skinnydipper?!
Posted by Albie Dee on 7/9/2013 12:28:00 PM.
Ke$ha and her crew often skinnydip. She tells Metro, ''There will be 20 people in the ocean naked. We're all kind of hippies and once you're on the road and travel round together, we've seen it and done it all. Nobody really gives a f**k anymore. We're like a rowdy pack of wild animals- my whole team and I. We will play shows and we'll all work until after the show and then after we go completely off and don't know what to expect.'

Hollyscoop claims Katy Perry and John Mayer have purchased a home. A source tells the site, ''Katy and John picked out her new home together. They picked it out for them to start a life together. They live there together. He has not proposed, but they have talked about getting married. My guess is they will be married but not with a big ceremony at all- she does not want that. Katy feels John is her soulmate and that he is the reason for her becoming who she is. I have never seen Katy so happy and I have known her for many years! Neither one of them really want kids at this point in their lives. With his new album and new projects she is currently working on, they both want to focus on their careers, but living together pretty much speaks for itself.''

RADAR Online claims Kim Kardashian is using a night nurse. A source tells the site, ''Kim has been breast feeding Nori, and she always pumps before she goes to bed, in case the newborn wakes up in the middle of the night. Kim and Kanye's night nurse sleeps in the nursery with Nori, and if she needs a diaper change, a feeding, or just be soothed, it's the hired help that is taking care of the baby. Kim wants to be well rested so she can be the best possible mom to Nori, and feels if she is sleep deprived, that isn't going to happen. Kim is treasuring the time of being a new mom, and wants to enjoy it as much as possible, without being sleep deprived. Sleep is very, very important to Kim, without 8 to 10 hours, she just can't function."
A 16 year-old Pink fan was ejected from her Australia concert after Tweeting: "Pink I'm ready with my Bomb. Time to blow up (the) (Rod Laver Arena) B**ch."
The boy's sister tells the Herald Sun, "He didn't mean it like that. He wrote it as in one of her songs is called Timebomb and he forgot to put the Time on there... It wasn't a prank or anything like that. He told us he was referring to lyrics in a song."
RADAR Online claims 50's Cent's 16 year-old son recently ripped him with Tweets that read: "All I gotta say is my mama been there for me.. U never came to not one of my basketball games smh smh. Even if she's working or not she's always been there.''
"Having a child doesn't make you a father. Having the courage to raise one does! ?#Obama #FatherlessSons."
50 Cent allegedly responded: "F*** you all you want is a gift. Like your mother and your ungrateful sister. Delete my number."
Justin Bieber and Selena Gomez have not reconciled. A source tells E!, "They are trying to maintain a friendship.'' A source tells Hollywoodlife.com, "Taylor Swift absolutely hates the fact that Selena and Justin are hanging out again and looking like they are getting back together. She feels she is going to get hurt and run back to Taylor when things get bad again. She is ready to say, 'I told you so.'"
Kesha, Katy Perry, John Mayer, Kim Kardashian, 50 Cent, Pink, Justin Beiber, Selena Gomez, Taylor Swift
---
7/1/13 Gaga staying in NYC; Thicke a Beiber fan?
Posted by Albie Dee on 7/1/2013 1:35:00 PM.
Life & Style Weekly claims Lady Gaga is renting a $22,000 a month Central Park apartment. It features two bedrooms, a granite chef's kitchen, a wood-burning fireplace, a large marble bathroom and views of NYC.

Robin Thicke is a Justin Bieber fan. He tells Hot Hits, "You think Justin's going down a dark path? If you look at him he doesn't look that dark. He might want to be so he can get his street cred up! I think Justin is a really talented, sweet kid. It's very hard to continue to develop normally when you have that kind of fame and adulation. But he seems to have a great mom who's helping him get through all these things. But he's got it made man. He's a good kid.''
Taylor Swift forgot the words to songs while performing with The Rolling Stones. She tells Country Weekly, "We were just kinda goofing around and we started dancing, like waltz—like over-exaggerated ballet moves. And then we started twirling around the room. And it was hilarious, because we forgot the words and we just started laughing. We ended up incorporating a twirl into the performance, I think, in homage to the hilarious musical rehearsal that we had that day."
Lady Gaga, Robin Thicke, Justin Beiber, Taylor Swift, Rolling Stones
---