On Air Now: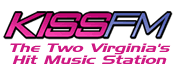 Maximum Music
Lindsay Lohan has Paris' brother beaten up? Vin Diesel misses Paul Walker!
Posted by Albie Dee on 12/9/2013 10:52:00 AM.
Paris Hilton's little brother was badly beaten at a party and claims that Lindsay Lohan orchestrated the assault.
More
Kelly Clarkson, Richie Sambora, Lady Gaga, Britney Spears, Vin Diesel, Paul Walker, Simon Cowell, Paris Hilton, Lindsay Lohan
---
Amanda Bynes completes her treatment; No bad review for Britney?
Posted by Albie Dee on 12/7/2013 10:03:00 PM.
More
Kelly Clarkson, Taylor Swift, Kendall Jenner, Britney Spears, Paul Walker, Orland Bloom, Liv Tyler, Amanda Bynes
---
Anchorman & Robin Thicke duet? Drake & Khloe getting close?
Posted by Albie Dee on 11/28/2013 10:02:00 AM.
The NY Post claims Ron Burgundy and Robin Thicke have recorded a cover of Christopher Cross' 1980 hit 'Ride Like The Wind' for the 'Anchorman 2' soundtrack. A source tells the paper, ''Everyone's on board for a proper music video, but Will's concerned about his schedule.''

The LAPD recently arrested Darwin Vela and Kelly McLaren for trying to extort Charlie Sheen. A source tells RADAR Online, ''Just a few weeks ago, Vela and McLaren approached Charlie Sheen's reps, and said they were in possession of a sex tape in which the actor was featured. They also claimed to have other incriminating information against Charlie, and wanted money. Charlie's camp immediately went to the cops. There is absolutely no sex tape involving Charlie that they are in possession of. It was a shakedown and a really bad one at that. Charlie is fully cooperating with the ongoing investigation. It was over six figures that they wanted from Charlie. They were focused on the money, and that is it."


Former "Malcolm in the Middle" star Frankie Muniz has suffered another mini stroke. He Tweeted: "Almost a year to the day, I experienced another mini stroke. Hopefully that will be the last. Miserable."

Kanye West has signed a deal to endorse Adidas. ''I took the adidas deal because I have royalties and I have to provide for my family. Whatever is official, non-official, official-what y'all gonna see is I'm gonna be the Tupac of product. I'm gonna be the first hip-hop designer and because of that I'm gonna be bigger than Wal-Mart. Nike told me, 'We can't give you royalties because you're not a professional athlete.' I told them, 'I'll go to the Garden and play one-on-no one.' I'm a performance athlete.''

Hollywoodlife.com claims Rihanna doesn't care that Drake and Khloe Kardashian are getting close. A source tells the site, "Drake's not her man. If they were together than that would be a different story. She's not intimidated by her or any other woman for that matter. Rihanna's not the jealous type anyway but there's nothing to even worry about because she and Drake haven't had that conversation yet. She's not really ready to jump into another relationship. After she's been burned and hurt, she will need some time, lots of time, before she's ready to go back in with her heart open to trust a guy."

Kelly Clarkson tells NBC she tried to keep her pregnancy a secret. "We were trying to wait until the end of my first trimester because you're supposed to, I guess, because you're less likely to have a miscarriage. But everybody kept talking about it and I had to cancel something because I've been so ill. I didn't want people to think I was canceling because I'm lazy or something, so we just told people."

Jon Bon Jovi tells NBC he cried the first time he saw his son, Jesse, run out on the field as a walk-on cornerback for the Notre Dame football team. "You cry like a baby, every mom or dad that put their kid in a helmet and a pair of pads dreams of the day that they are going to run of the tunnel at place like Notre Dame. Notre Dame is a really hollowed and sacred ground, to be a part of this culture is fantastic for everyone involved."
Bon Jovi, Kelly Clarkson, Rihanna, Drake, Kanye West, Fankie Muniz, Charlie Sheen, Ron Burgundy, Will Ferrell, Robin Thicke
---
Chris Brown order to spend more time in rehab! Eminem and Kim to reunite?
Posted by Albie Dee on 11/22/2013 11:08:00 AM.
LOS ANGELES (AP) -- A judge ordered Chris Brown on Wednesday to spend three months in rehab after reading a report that said a facility discharged the R&B singer because he threw a rock through his mother's car window.
Superior Court Judge James Brandlin also added additional rules for Brown in the coming months, requiring him to perform at least 24 hours of community labor a week and to submit to drug testing as he deals with anger management issues.
Brown and his attorney agreed to the terms, which were suggested by probation officials who are overseeing Brown's sentence for his 2009 beating of then-girlfriend Rihanna.


The Grammy winner threw a rock through his mother's car window Nov. 10 after a joint counseling session in which she suggested the singer remain in treatment, according to a letter submitted by the rehab facility.

Eminem and his ex-wife, Kim Scott Mathers, have reportedly reconciled, and her mother thinks the two might even rekindle their romance.
Kim's mother, Kathy Sluck, recently revealed to RadarOnline.com that "The Monster" rapper and her daughter see each other "all the time" and "get along better than ever." He's currently building her a new mansion just five miles from his own house on Mile Road in Macomb, Mich.


Wine Spectator magazine has named Brad Pitt and Angelina Jolie's wine as one of the best of 2012. All 6,000 bottles of their Chateau Miraval Rosé 2012 sold out within five hours. Wine Spectator called the wine the "best rosé in the world."

US Weekly claims Kim and Kanye may sell their wedding video. A source tells the mag, "If they choose to film the wedding, it will be filmed by them, not a TV crew. And they'd sell it to a network. The wedding will be magnificent, but it will be on the small side.

Tiger Woods' girlfriend Lindsey Vonn crashed yesterday while skiing down Copper Mountain, Colorado. She was taken to a hospital where her surgically repaired knee was evaluated. Vonn tore her ACL and MCL last February. Vonn suffered a partial ACL tear

Katy Perry tells MTV she won't pull a Taylor Swift and diss her exes in her songs. ''Well, I never try to make people out to be villains, too much. There's a lot of empathy in my writing, even if there is pain and sadness. I think I'm not always trying to point the finger. It's really easy when relationships end to be like 'That guy was a d-bag.' But really if you laid it down, and you saw the whole span of the relationship, you saw that you were in love. You saw the intimate moments, you saw the pain, you saw all the emotions and you have to kind of say 'Well, what responsibility can I take for myself in all of this?'''

Heat magazine claims Justin Bieber's mom is planning an intervention. A source tells the magazine, "After all of the embarrassing stuff that's happening recently, Justin's team are organizing an intervention with his mom, Pattie, to try to get through to him that if he continues down this path he will destroy his career. Pattie is said to be happy to be involved with the plan, although she has a different way of looking at the issues to the rest of Justin's team. She doesn't care about his career. She worries that he's surrounded by people who are enabling him or just plain afraid to tell him when he is acting like a jerk. Pattie is trying to make Justin understand that as long as he continues to make money for people they will let him do whatever he wants, but once he stops making other people rich they'll abandon him."

Showbiz Spy claims Justin Bieber is partying because he misses Selena Gomez. A source tells the site, "He's not over Selena; all this partying and the whole bad boy thing is his way of handling the break-up. He still talks about her a lot, he's angry at her and feels like she abandoned him, which is ridiculous, but that's his perspective. He knows she doesn't like the way he's acting, and I know it bothers him, but he's not acting right these days. He's not thinking straight. Selena misses Justin, but he's not the same person she fell in love with and she feels sad for him because his ego is getting the best of him."

Justin Timberlake tells E! he may move to Nashville. "I spend way more time in Nashville than people realize. I admire this town a lot. They take care of their own. There are not a lot of places in the world, much less America, that do that. It's just a great place. I think there could be a place for me here in the future for sure. Absolutely I will work in Nashville. That's probably the next move for me. The next move for me is to sink some teeth in here."

DVR ALERT:Robin Williams, Whoopi Goldberg and William Shatner have been added to "Kelly Clarkson's Cautionary Christmas Music Tale". Blake Shelton, Reba McEntire, Trisha Yearwood, Heidi Klum, Jay Leno, Matt Lauer, Ken Jeong and Jai Rodriguez will also appear. The special will air on Wednesday, December 11th on NBC.
Kelly Clarkson, Justin Timberlake, Justin Bieber, Selena Gomez, Kanye West, Kim Kardashian, Katy Perry, Tiger Woods, Lindsey Vonn, Eminem, Christ Brown
---
Kanye wants lavish wedding? JLo pregnant?
Posted by Albie Dee on 11/1/2013 11:23:00 AM.
Female First claims Kanye is planning a lavish wedding. A source tells the site, "Kanye wants it to be the greatest show on earth. He wants fire-eaters, acrobats and special performances from his musical friends, including Jay-Z. He's even suggested hiring elephants for him and Kim to ride on and hand-crafted jeweled Maison Martin Margiela masks for them to wear at the altar. Kanye will spare no expense when he and Kim marry. He wants the main event in LA, as well as huge parties in New York and Miami. He's already hired five assistants to help with the planning and has joked he wants it to be bigger than the royal wedding.

InTouch Weekly claims Miley Cyrus has been hooking up. A source tells the magazine, "She's always looking for male attention. It's uncomfortable to be around. She never wants to be alone.''


Celeb Dirty Laundry and OK! magazine claim JLo may be pregnant. A source tells the sites, "If Jen's pregnant, there's no doubt that it will have caused more than a few arguments, because Casper is not keen on becoming a father right now. There's no doubt Jen is surprised that they've lasted this long, and it's because they've found a really solid friend in each other. It's when talk of babies, cougars and money comes up that things go wrong. If she is pregnant, and they're going through a rough patch, which they are, Jen will be tempted to cast Casper off."

The National Enquirer claims Stacy Keibler may return to the WWE. A source tells the tabloid she got used to living the good life with George Clooney. "Stacy is considering making a one-time appearance on the wrestling circuit. But it's got to be a cash-heavy offer. She would like the dough. Stacy had it all. Private jets, a mind-blowing wardrobe, whatever she wanted was at her beck and call. I remember when she spent thousands on a high-tech tanning bed! Since they split, Stacy's had to give up a lot. But she still buys the best of everything and splashes out big bucks every week at the spa. She has two trainers, a health coach and a private chef. She estimates she NEEDS over $50,000 a month to support her current lifestyle. A million-dollar appearance fee would cover her ex­penses for a year and leave enough left over for her to make a serious investment in something. Stacy admits a return to wrestling isn't quite what she had in mind, but the offers are getting too good to refuse."

Contact Music claims Rihanna has been granted a permanent restraining order against Jonathan Whooper. He's facing felony charges for attempted burglary, vandalism and stalking after he tossed a chair through a glass door at her home. Whooper also claims he is Rihanna's future husband.

Kelly Clarkson says she cried at her wedding. "Honestly, Oh my god, I bawled like a freaking baby! We made up our own vows and then it was like the worst idea ever, I could barely get them out. Like it was so bad. If I would have had to have done that in front of a bunch of people - I would have vomited!"


James Hetfield tells Q magazine that Metallica likes Justin Bieber. ''Are we Beliebers? Yes.'' Lars Ulrich added: ''Is it possible to have respect for him without being a Belieber? I think the kid's really talented and obviously to go through what he's going through at that early age must be a mind***k. So the fact that he still goes out there and does it, I admire that and I think he's super talented, so I guess I am kind of a Belieber. If he likes 'One', and Liam Gallagher likes him, OK, there you go.''
Kanye West, Miley Cyrus, Jennifer Lopez, Stacy Keibler, Rihanna, Kelly Clarkson, Metallica, Justin Bieber
---
Next Entry