On Air Now: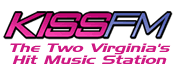 Kiss FM
Kanye's daughter like royalty? Taylor trying to get back at Harry?
Posted by Albie Dee on 12/2/2013 11:09:00 AM.
Kanye West tells PopStopTV that Kim Kardashian is the next Marilyn Monroe. "I have a love hate relationship with the paparazzi but actually I love them because they empower us over ya know Vanity Fair and Graydon Carter that wanna say Kate Upton is Marilyn Monroe. Kate Upton ain't Marilyn Monroe. Kim is Marilyn Monroe, you know that. She was controversial. She is controversial."

Kanye West tells the Daily Mirror his daughter is like royalty. "My daughter is in a position of a level of royalty like the Prince and Princess in London.''


RADAR Online claims Michael Jackson's family sent Conrad Murray a cease-and-desist letter that read: ''Your recent comments to the media about Mr. Jackson's medical treatment and ultimate death shamefully violate the physician-patient privilege under California law. Your interviews about Mr. Jackson's personal life, health, and recent stories about the medical treatment you supposedly provided him as a 'friend,' disclose precisely the type of information that the physician-patient privilege is designed to protect.''

The National Enquirer claims Lamar Odom may discuss Khloe Kardashian's sex tape if he doesn't receive a $10 million divorce settlement and his $875,000 wedding ring back. A source tells the tabloid, ''Lamar is prepared to destroy Khloe's reputation by discussing their sex tape, and how she targeted him and tore his family apart. Kris is insisting on a confidentiality agreement to ensure Lamar can never discuss his life with the Kardashians either in print or verbally. He's not signing anything until they cough up the dough. Kris and Khloe are very worried about Lamar. He's a loose cannon, and he has a lot of dirt on the family and nothing to lose. He knows all about their extreme surgery procedures - when, how often and how much - and the pressure put on the younger girls to follow suit.''

TMZ claims Chris Brown's rehab staff is refusing to allow him to keep his weed. A source tells the site, '''The staff rejected his request. We're told Chris kicked up a stink, claiming pot makes him calm, but the staff was unbending.''

R Kelly tells The Sun he met his match when he collaborated with Lady Gaga. ''I met my match when I met Lady Gaga. There's no doubt about it. She's very talented, she has a vision, she has a gift to the world. Then she has balls and she's not afraid to express herself. I don't think she does things to be controversial, she's just being herself.''

Hollywoodlife.com claims Taylor Swift is dating British actor Douglas Booth to make Harry Styles jealous. A source tells the site, "Taylor's date with Douglas was all about making Harry jealous, and she made sure that everyone found out about her night out. Taylor usually tries to be really low-profile, but for her meeting with Douglas she purposely chose somewhere that she knew would get attention. She went to one of busiest pubs in London and sat in the public area. She wanted the news to get out about the date because she knows it will make Harry jealous. Plus she doesn't want Harry — or anyone else for that matter — to think she's sitting home waiting for him. And she isn't moping — she has lots of options, and Douglas is one of them. She's testing things out with Douglas, because he's gorgeous and a fun distraction."
Taylor Swift, R Kelly, Lady Gaga, Chris Brown, Lamar Odom, Khloe Kardashian, Michael Jackson, Kim Kardashian, Kanye West
---
New title for Batman vs. Superman? Kanye open to starring in movie with Kim?
Posted by Albie Dee on 11/25/2013 11:10:00 AM.
Ace Showbiz claims Warner Brothers has registered the following domain names for the Batman - Superman movie. They include "Man of Steel Battle the Knight", "Man of Steel Beyond Darkness", "Man of Steel Black of Knight", "Man of Steel Darkness Falls", "Man of Steel Knight Falls", "Man of Steel Shadow of the Night", "Man of Steel The Blackest Hour", and "Man of Steel The Darkness Within".

Kanye West is open to starring in a movie with Kim Kardashian. A source tells Hollywoodlife.com, "Kanye wants to work with his wife and incorporate her into his work. He likes how Kris Jenner gets to work with her family every day and gets paid for it. He sees that love, happiness and business mindset she has and thinks it's brilliant. If he's approached to do a movie or something, best believe Kim's going to be in it too. He controls his videos, so that's a no-brainer. He will have Kim in future ones that he does. Believe that."




Hugh Jackman was recently treated for skin cancer. He Tweeted: "Deb said to get the mark on my nose checked. Boy, was she right! I had a basil cell carcinoma. Please don't be foolish like me. Get yourself checked. And USE sunscreen!!!"


Steven Yeun, who plays Glenn on The Walking Dead, tells CBS he has been banned from growing a mustache. "I tried to grow a mustache on our show, and Denise Huth — our producer — will not let me do it because she says it's disgusting."




TMZ claims Aaron Carter has filed for bankruptcy. He has $8,232.16 in assets and owes $1.4 million to the IRS. Aaron's monthly income is $1,998.75 while his monthly expenses are $2,005. He owes American Express $31,166.


Jay Z's new clothing line at Barney's department store features a $58,000 crocodile-skin jacket, a $33,900 watch, a $2,500 pair of leather boxing shorts and a $875 baseball cap.

RADAR Online claims Chris Brown prefers to smoke medical marijuana rather than take antidepressant drugs. A source tells the site, "They make Chris feel very numb and he felt that everything around him was fuzzy. He felt dull and thirsty all the time. He had been taking medical marijuana for the last several years, until the judge said Chris couldn't take it beginning last summer. It was just another instance in which Chris felt he was being treated differently because of his celebrity status. Add that on top of the fact the judge ruled that he had to do all of his community service all over again because of questions regarding the work he had done in Virginia and Chris feels like he just can't catch a break."
Chris Brown, Jay Z, Aaron Carter, The Walking Dead, Hugh Jackman, Kanye West, Kim Kardashian, Batman, Superman, Batman vs. Superman
---
Chris Brown order to spend more time in rehab! Eminem and Kim to reunite?
Posted by Albie Dee on 11/22/2013 11:08:00 AM.
LOS ANGELES (AP) -- A judge ordered Chris Brown on Wednesday to spend three months in rehab after reading a report that said a facility discharged the R&B singer because he threw a rock through his mother's car window.
Superior Court Judge James Brandlin also added additional rules for Brown in the coming months, requiring him to perform at least 24 hours of community labor a week and to submit to drug testing as he deals with anger management issues.
Brown and his attorney agreed to the terms, which were suggested by probation officials who are overseeing Brown's sentence for his 2009 beating of then-girlfriend Rihanna.


The Grammy winner threw a rock through his mother's car window Nov. 10 after a joint counseling session in which she suggested the singer remain in treatment, according to a letter submitted by the rehab facility.

Eminem and his ex-wife, Kim Scott Mathers, have reportedly reconciled, and her mother thinks the two might even rekindle their romance.
Kim's mother, Kathy Sluck, recently revealed to RadarOnline.com that "The Monster" rapper and her daughter see each other "all the time" and "get along better than ever." He's currently building her a new mansion just five miles from his own house on Mile Road in Macomb, Mich.


Wine Spectator magazine has named Brad Pitt and Angelina Jolie's wine as one of the best of 2012. All 6,000 bottles of their Chateau Miraval Rosé 2012 sold out within five hours. Wine Spectator called the wine the "best rosé in the world."

US Weekly claims Kim and Kanye may sell their wedding video. A source tells the mag, "If they choose to film the wedding, it will be filmed by them, not a TV crew. And they'd sell it to a network. The wedding will be magnificent, but it will be on the small side.

Tiger Woods' girlfriend Lindsey Vonn crashed yesterday while skiing down Copper Mountain, Colorado. She was taken to a hospital where her surgically repaired knee was evaluated. Vonn tore her ACL and MCL last February. Vonn suffered a partial ACL tear

Katy Perry tells MTV she won't pull a Taylor Swift and diss her exes in her songs. ''Well, I never try to make people out to be villains, too much. There's a lot of empathy in my writing, even if there is pain and sadness. I think I'm not always trying to point the finger. It's really easy when relationships end to be like 'That guy was a d-bag.' But really if you laid it down, and you saw the whole span of the relationship, you saw that you were in love. You saw the intimate moments, you saw the pain, you saw all the emotions and you have to kind of say 'Well, what responsibility can I take for myself in all of this?'''

Heat magazine claims Justin Bieber's mom is planning an intervention. A source tells the magazine, "After all of the embarrassing stuff that's happening recently, Justin's team are organizing an intervention with his mom, Pattie, to try to get through to him that if he continues down this path he will destroy his career. Pattie is said to be happy to be involved with the plan, although she has a different way of looking at the issues to the rest of Justin's team. She doesn't care about his career. She worries that he's surrounded by people who are enabling him or just plain afraid to tell him when he is acting like a jerk. Pattie is trying to make Justin understand that as long as he continues to make money for people they will let him do whatever he wants, but once he stops making other people rich they'll abandon him."

Showbiz Spy claims Justin Bieber is partying because he misses Selena Gomez. A source tells the site, "He's not over Selena; all this partying and the whole bad boy thing is his way of handling the break-up. He still talks about her a lot, he's angry at her and feels like she abandoned him, which is ridiculous, but that's his perspective. He knows she doesn't like the way he's acting, and I know it bothers him, but he's not acting right these days. He's not thinking straight. Selena misses Justin, but he's not the same person she fell in love with and she feels sad for him because his ego is getting the best of him."

Justin Timberlake tells E! he may move to Nashville. "I spend way more time in Nashville than people realize. I admire this town a lot. They take care of their own. There are not a lot of places in the world, much less America, that do that. It's just a great place. I think there could be a place for me here in the future for sure. Absolutely I will work in Nashville. That's probably the next move for me. The next move for me is to sink some teeth in here."

DVR ALERT:Robin Williams, Whoopi Goldberg and William Shatner have been added to "Kelly Clarkson's Cautionary Christmas Music Tale". Blake Shelton, Reba McEntire, Trisha Yearwood, Heidi Klum, Jay Leno, Matt Lauer, Ken Jeong and Jai Rodriguez will also appear. The special will air on Wednesday, December 11th on NBC.
Kelly Clarkson, Justin Timberlake, Justin Bieber, Selena Gomez, Kanye West, Kim Kardashian, Katy Perry, Tiger Woods, Lindsey Vonn, Eminem, Christ Brown
---
Kanye not as popular with Kim K? Age caused split for Courtney Stodden?
Posted by Albie Dee on 11/14/2013 11:28:00 AM.
The Daily Mail claims Kanye West's popularity has dropped since he started dating Kim Kardashian. Prior to dating Kim, he had a Q Score of 17 with women ages 18-49. Now, Kanye has a score of 3. The average hip hop artist should have a score of between 12 and 18. Since 2011, Kim's Q Score has dropped from 9 to 4 while her mother has dropped from 12 to 4.
Courtney Stodden tells E! the age difference between her and Doug Hutchison caused their split. "My age obviously, I became his world. I just felt like there was a lot of weight on my shoulders. I am happy and I am excited. I feel like a little girl again, just being able to start over. At 16, I got my marriage license instead of my driver's license. Come on."
Justin Timberlake has been named GQ's Man of the Year. He told the mag, "I find it funny that I've been able to acquire the patience it takes to be kind to people in our business. Because sometimes I just want to f*king kill everybody."
Lady Gaga tells E! and USA Today she is worried about Perez Hilton moving in next to her. "It's fine to hate me afar. Everyone can hate me from afar. But the second you try to move in next door to me, I know you're getting too close, and it's not safe. I have lots of security. I get death threats all the time. Some things bring out the New Yorker in me. If you hate somebody and you want to move next door to me, the only thing I can think of is that you're moving in because you want to blow yourself up. There's thousands and millions of apartments in New York. You don't need to move in next door to me."
Lady Gaga tells Howard Stern she doesn't care that Madonna doesn't like her. "I think she's more aggravated that I'm not upset that she doesn't like me. 'Cause I don't care that she doesn't like me. There's always this pissing match. 'Did she take her torch? Is she the new her? Is she gonna outlast her or not?' There's a thing with some people that I'm a 'threat to the throne'… and I don't want your f**king throne!"
Carrie Underwood's new comic book, Fame: Carrie Underwood, will be released on November 13th.
Carrie Underwood, Lady Gaga, Madonna, Perez Hilton, Justin Timberlake, Corutney Stodden, Kanye West, Kim Kardashian
---
Kim and Kanye suing? Katy Perry & Mick Jagger?
Posted by Albie Dee on 11/4/2013 11:16:00 AM.
Kim and Kanye are suing Chad Hurley for filming their wedding proposal and then posting it on his Website MixBit. They say he ignored the confidentiality agreement he signed. "Hurley proceeded to try to turn the event into one starring himself, broadcasting the images he knew were the exclusive property rights of someone else."

Taylor Hicks, Clay Aiken and Ashanti are going to guest star on "Law & Order: Special Victims Unit" on November 6th. They will play judges on a talent show that gets rocked by a sex scandal.
Hicks tells al.com, "I loved it. For the last year, I've been working with acting coaches and auditioning for scripted television. I got my feet wet with this, and I'm a big fan of 'Law & Order' to begin with. I was thrilled when they asked me to play a small part on one of their shows. Because Clay and I come from the TV world, we know what it's like. We also understand what a struggling artist goes through on a primetime network talent competition. Clay might be one of the hardest-working guys who's ever come off ('American Idol'). I admire his work ethic. He knows what it takes to stay relevant after that show. Ashanti was great, too. We all had a wonderful time."


Gary Busey tells TMZ he once had an encounter with a ghost. "I had a ghost one time come out of a big plate of soup I had. It was called a soup ghost. It was a good looking ghost because it was covered in vegetables. That's my kind of ghost, one that looks like one you can eat. When you can eat a ghost you're doing good. You'll be able to fly and sometimes you go invisible when you don't even know it's coming."

Pop star Katy Perry tells NOVA that Mick Jagger flirted with her when she was 18. "I was 19 maybe, I did a lot of stuff behind the scenes. I actually went to dinner with [Jagger] one time, and he hit on me when I was like 18! That was a long time ago, and he's been very kind."

Mick's rep says, "He categorically denies that he has ever made a pass at Katy Perry. Perhaps she is confusing him with someone else."


Heat magazine claims Ne-Yo and his crew walked out on an $800 bill at a New York restaurant. A source tells the mag, "We had a Monday Night Football thing – the Giants were in, too – and Ne-Yo came in with [road manager] Jayvon Smith, a group of girls, some guys and a bodyguard. He was ordering all this stuff and he kept asking people what they want, and kept the drinks coming. When it came time to pay, Ne-Yo and his lot ummed and ahhed about whose turn it was to settle the bill – so, uh, they didn't. She (server) hands it to him, he hands it to his manager, his manager hands it to another guy in the group, who hands it back to Ne-Yo. The group then departed to the nearby Griffin Hotel. Ne-Yo's bodyguard was trying to block the (bar) manager. He said 'Ne-Yo is busy, I'm not going to get his credit card right now'."
Ne Yo, Katy Perry, Mick Jagger, Gary Busey, Taylor Hicks, Clay Aiken, Ashanti, Kim Kardashian, Kanye West
---
Next Entry