On Air Now: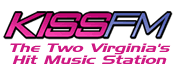 Kiss FM
Bieber's ex moving on? Taylor Swift has new sound?
Posted by Albie Dee on 11/8/2013 11:38:00 AM.
Justin Bieber's ex-boo has moved onto bigger and better things since the two broke up. During an interview with radio on Friday, 21-year-old Selena Gomez broke the news that Drizzy Drake is her secret crush. However, she doesn't think she has big enough buns to bag him.
A fan called up the show saying, "I just wanted to let you know that you're my boyfriend's guilty pleasure. Actually, he's not even guilty about it. He sometimes refers to you as his baby. I was wondering if that makes you uncomfortable or are you flattered by that?" Gomez told the caller she was "super flattered" and had a "baby" herself. The "Come & Get It" singer said, "I'm like, 'Awww [Drake] did that for me,' when it's like, he did it on Twitter. I'm like, 'My baby did that for me!'" When the hosts of the show asked Selena why she didn't try to date the Champagne Papi, she replied by saying, "And I mean this in the nicest way, I just don't have a big enough butt for Drake."


Hey boo, don't knock it 'til you try it!!! You never know.

The Star claims Will Smith and 23 year-old Margot Robbie, his co-star in "Focus", recently hopped in a photo booth together at a party. A source tells the tabloid, "He wasn't acting like a married man. He gave no signs that he was in a committed relationship… what kind of married man would go into a photo booth with a sexy 23-year-old and start to undress? Once they pulled the curtain back to take the pictures, they let their inhibitions run wild, laughing, hugging and nuzzling each other in the dark. Margot directed Will before each pose… she asked Will to take a sexy picture with her, as she pulled up her shirt and exposed her lingerie for Will and the camera. They were hanging all over each other, laughing like they were a new couple in love. After they left the party, they were gone all night.''


A source tells E!, "These pictures were commissioned by production. The entire cast and crew saw them taken. The photo booth was on set all day for a bit of fun. It wasn't even a party—they were taken during the day and everyone knew about them.It was the last day of shooting. Will and Margot are absolutely just friends, that is all."

The Daily Mail claims 27 year-old Lindsay Lohan dated 18 year-old Ralph Lauren model Morgan O'Connor. A source tells the paper Morgan had a girlfriend when he met Lindsay. ''Chiara flew home to be with him on her fall break from college. That's when she discovered text messages from Lindsay on his phone. It read, "I don't want to leave you. Don't kiss any other girls please."'
Morgan reportedly changed his mind and sent Lindsay a message that read: ''I can't see you anymore. I have a very serious girlfriend who I love very much. I'm very sorry and honestly quite angry that I ever had anything with you, you are the epitome of trash and the world knows it. I just wanted to let you know to never contact me again and I never ever want to see you again."'


US Weekly claims Robert Pattinson and Kristen Stewart are reconciling. A source tells the site. "He hasn't fully forgiven her, but he has processed what she did. He has been hanging out enough with other girls to get perspective. They are in constant contact. He misses his quiet times with her. They have to be secretive. They will drive far away if it means they can be alone. It's the only way they can rebuild."

Lorde tells The Sun she gets stressed by girls her own age. "When I meet a bunch of girls my age, I find that stressful as I'm just a high school student myself. I feel intimidated by them. But meeting people like Kanye West - people who are into what you do and understand about having a vision - I can relate to. He is so driven and has such a unique way of seeing things. I'd love to work with him or Prince. Meeting Prince would be such an honor."

Lady Gaga recently talked about what her new song 'Sex Dreams' is about. ''Haven't you ever been laying in bed with someone and fantasized about someone else? In the song I'm explaining my infidelity to the person I'm with, and then I'm having a conversation with myself to the person that I'm fantasizing about. 'In my mind when I picture sex dreams, it's so bizarre! It's me standing there with some massive couture creation, staring at a blow-up doll or something. That's what my sex dreams are like. My sex dreams are weird!''

Taylor Swift tells Capital FM she is working on a new sound. ''Now that I've written a lot of songs for the next album, I'm dying for people to hear it. It's so weird to be still promoting 'Red' and I'm so proud of 'Red' and I'm creating something that's so different from 'Red'. It's so cool because I'm so appreciative of the success of 'Red' but I know that if I want to have success with something else I can't make 'Red 2.0'. I have to make something completely new and something that if you were to hear a song from it you'd go 'Oh that's not from 'Red', that's from the new one'. So that's what I'm doing.''
Taylor Swift, Lady Gaga, Lorde, Robert Pattinson, Kristen Stewart, Lindsay Lohan, Will Smith, Justin Bieber, Selena Gomez
---
Eddie Murphy back in the studio? Kristen Stewart & Zac Efron?
Posted by Albie Dee on 9/6/2013 11:33:00 AM.
Eddie Murphy Has Recorded A New Reggae Song Called Red Light ... Listen at: http://music-mix.ew.com/2013/09/04/eddie-murphy-reggae/


RADAR Online claims Jack Nicholson has retired from acting. A source tells the site, "Jack has — without fanfare — retired. There is a simple reason behind his decision — it's memory loss. Quite frankly, at 76, Jack has memory issues and can no longer remember the lines being asked of him. His memory isn't what it used to be. Jack has no intention of retiring from the limelight. He's not retiring from public life, at all. He just doesn't want a tribute. He's happy to tacitly join the retirees club like Sean Connery.



The Star claims Kristen Stewart wants to date Zac Efron. A source tells the tabloid, "Kristen's relationship with Rob was so tense. She's ready to have a good time, and ants to date a completely different type of guy. He's (Zac) a bit of a playboy. So he wants to keep his partying lifestyle intact. He's not looking for anything emotional, and Kristen doesn't want anything serious. This could work out great for both of them."



Kelly Osbourne is launching her own plus-size clothing line. Contact Music quotes her as saying, ''I had one of the most exciting meetings of my life this week - it pretty much green-lit my clothing. When I sat down in this meeting and they said, 'Yes, you have creative control and of course you can do plus size,' I was like, 'It's happening!'''



Lana Scolaro is speaking out after a picture of her and Robin Thicke became a hot topic because his hand was on her butt. Lana now tells the NY Post and Life & Style Weekly she and Robin went to a hotel room. "His hands were everywhere. He turned off the lights so no one could see us, and he started making out with me. He was grabbing me. He was like, 'I want to get you into bed!' "Paula Patton's rep says, ''Scolaro is just a girl looking for attention. Paula and Robin aren't concerned and are happily vacationing in Florida."



Lady GaGa believes people are out to get her

. She tells The Guardian, "I certainly feel that at this time it's almost as if people are surprised they haven't already destroyed me. It gives them a sense of pleasure when they believe that they've destroyed me or taken me down. It's almost entertainment for people to poke fun at Lady Gaga, but at the very same time they have no idea the album I've made... So it doesn't bother me, it's just an interesting observation of where we are as a society... It's literally not even been two weeks since my first single came out and it's all, 'She's over', or because I'm not Number One yet, 'She's finished'. People focus less on the music and focus more on how the music's doing; how it's faring from a numbers perspective, from a financial perspective. If you think I give a damn about money then you don't know me as an artist at all... I think that once you've had a few Number Ones in your career that you've kind of proven yourself and I don't feel the need to prove anything anymore."

The Star claims JLo was rude to Taylor Swift when she performed with her during her concert in L.A..

A source tells the tabloid, "Jennifer was extremely rude to some of Taylor's closest friends backstage. Jennifer made it clear they shouldn't look in her direction or speak to her. It allegedly angered Swift so much, claims Star, that the young singer "Swift has decided she will never work with J. Lo again or even invite her to a performance."A source tells Gossip Cop, "There is not one bit of truth to the magazine's claims. It was a fantastic experience, and Taylor was thrilled and loved working with Jennifer."
Jennifer Lopez, Taylor Swift, Lady Gaga, Robin Thicke, Kelly Osbourne, Kristen Stewart, Zac Efron, Jack Nicholson, Eddie Murphy, Snoop Dogg, Snoop Lion
---
Katy Perry, the fashion designer? Bieber calming down?
Posted by Albie Dee on 7/16/2013 11:34:00 AM.
Katy Perry may do a fashion line in the future. She
tells WWD: ''I would like to [branch into fashion], but this circus act can
only juggle so many balls. It's to be determined, but we'll see how it goes.
It's a long process, and I want to find the right place for me. Nothing is
currently being created; there aren't even sketches on the table, nor a
contract.''
NeYo is open to recording with Lindsay Lohan despite their
past legal battle. He tells E!, "I have no beef with Lindsay Lohan,
none whatsoever. If she wants, tell her I said, 'Let's work.' There you go. I
actually wrote a song for Lindsay Lohan, with her first musical attempt—a song
that she actually cut. And then I don't know what happened after that. But the
song actually came out really good."
Showbiz Spy claims Justin Bieber has banned his friends from
partying at his mansion. A source tells the site, "Justin told them that
all the bad publicity and police activity is ruining him – and while he's
willing to take responsibility for his own actions, he refuses to take heat for
theirs! He feels like he's being buried by an avalanche of negativity after
getting buckets of hate mail from irate neighbors accusing him of endangering
their kids. Justin's reps finally told him enough is enough – stop terrorizing
the neighbors before a tragedy occurs and your career is ruined!"

Got Country claims Kid Rock has donated $5,000 to Jason
McNeil. He was beaten into a coma during Kid's concert in Darien
Lake, New York last Friday. A
34-year-old man from Ontario, Canada
was charged with assault.

OK! magazine claims North West
already has 100 pairs of shoes. A source tells the mag, ''North has
already gotten the most outlandish, color coordinated wardrobe you've ever
seen. The baby has over 100 pairs of shoes. It's not just onesies and newborn
stuff. There are outfits all ready and hung on tiny hangers for when she's
three months, six months, a year and two years old. With little laced shoes and
pink boots with matching pastel wraps, it's adorable. Her aunts Kendall and
Kylie have put themselves in charge of creating North's wardrobe and daily
ensembles.''
A source tells US Weekly, ''She's so tiny she can't wear any
of the outfits yet. She literally is in plain onesies and is spitting up on
everything. They'd already purchased about $25,000 in clothes for North. Kanye
spent at least a couple of grand at Lanvin and Kim spent about twice that on
Hermes goodies. Basically anything that Hermes has for babies, she bought it.''
Jerry Seinfeld tops Forbes' list of the highest-earning
comedians with $32 million earned in the last year. Terry Fator ($24
million) finished second followed by Russell Peters ($21 million), Jeff Dunham
($19 million), Louis C.K. ($16 million), Kevin Hart ($14 million), Larry the
Cable Guy ($13 million), George Lopez ($12 million), a tie between Daniel Tosh
and Gabriel Iglesias ($11 million) and Ron White ($10 million).

Hollywoodlife.com
claims Taylor Lautner is supporting Kristen Stewart through her breakup. A
source tells the site, "Kristen and Taylor continue to hang out with each
other, where Taylor and Rob really don't keep in touch at all. Taylor's
allegiances are definitely with Kristen," the source adds: "He is 110 percent
on her side during the breakup. It's been hard, I mean she lost her best
friend. She is still sad, but is trying to make the best of the situation."

A source tells Perez Hilton, "Kristen has been studying
Nichiren Buddhism. It's a type of Buddhism, where you chant
Nam-Myoho-Renge-Kyo. Chanting is suppose to help you through tough times and
bring you inner peace and ultimate happiness … She has a couple of friends who
practice and they encouraged her to get involved."
Katy Perry, NeYo, Lindsay Lohan, Justin Bieber, Kid Rock, North West, Kanye West, Kim Kardashian, Jerry Seinfeld, Taylor Lautner, Kristen Stewart
---