On Air Now: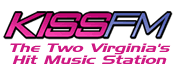 Kiss FM
Kanye's daughter like royalty? Taylor trying to get back at Harry?
Posted by Albie Dee on 12/2/2013 11:09:00 AM.
Kanye West tells PopStopTV that Kim Kardashian is the next Marilyn Monroe. "I have a love hate relationship with the paparazzi but actually I love them because they empower us over ya know Vanity Fair and Graydon Carter that wanna say Kate Upton is Marilyn Monroe. Kate Upton ain't Marilyn Monroe. Kim is Marilyn Monroe, you know that. She was controversial. She is controversial."

Kanye West tells the Daily Mirror his daughter is like royalty. "My daughter is in a position of a level of royalty like the Prince and Princess in London.''


RADAR Online claims Michael Jackson's family sent Conrad Murray a cease-and-desist letter that read: ''Your recent comments to the media about Mr. Jackson's medical treatment and ultimate death shamefully violate the physician-patient privilege under California law. Your interviews about Mr. Jackson's personal life, health, and recent stories about the medical treatment you supposedly provided him as a 'friend,' disclose precisely the type of information that the physician-patient privilege is designed to protect.''

The National Enquirer claims Lamar Odom may discuss Khloe Kardashian's sex tape if he doesn't receive a $10 million divorce settlement and his $875,000 wedding ring back. A source tells the tabloid, ''Lamar is prepared to destroy Khloe's reputation by discussing their sex tape, and how she targeted him and tore his family apart. Kris is insisting on a confidentiality agreement to ensure Lamar can never discuss his life with the Kardashians either in print or verbally. He's not signing anything until they cough up the dough. Kris and Khloe are very worried about Lamar. He's a loose cannon, and he has a lot of dirt on the family and nothing to lose. He knows all about their extreme surgery procedures - when, how often and how much - and the pressure put on the younger girls to follow suit.''

TMZ claims Chris Brown's rehab staff is refusing to allow him to keep his weed. A source tells the site, '''The staff rejected his request. We're told Chris kicked up a stink, claiming pot makes him calm, but the staff was unbending.''

R Kelly tells The Sun he met his match when he collaborated with Lady Gaga. ''I met my match when I met Lady Gaga. There's no doubt about it. She's very talented, she has a vision, she has a gift to the world. Then she has balls and she's not afraid to express herself. I don't think she does things to be controversial, she's just being herself.''

Hollywoodlife.com claims Taylor Swift is dating British actor Douglas Booth to make Harry Styles jealous. A source tells the site, "Taylor's date with Douglas was all about making Harry jealous, and she made sure that everyone found out about her night out. Taylor usually tries to be really low-profile, but for her meeting with Douglas she purposely chose somewhere that she knew would get attention. She went to one of busiest pubs in London and sat in the public area. She wanted the news to get out about the date because she knows it will make Harry jealous. Plus she doesn't want Harry — or anyone else for that matter — to think she's sitting home waiting for him. And she isn't moping — she has lots of options, and Douglas is one of them. She's testing things out with Douglas, because he's gorgeous and a fun distraction."
Taylor Swift, R Kelly, Lady Gaga, Chris Brown, Lamar Odom, Khloe Kardashian, Michael Jackson, Kim Kardashian, Kanye West
---
Kelly Clarkson is pregnant! Lorde suffer from stage fright?
Posted by Albie Dee on 11/21/2013 11:11:00 AM.
Dwyane Wade has sold a half-hour comedy to Fox. "Three the Hard Way" follows an NBA star as he and his entourage co-parent his sons.

Kelly Clarkson is pregnant. She Tweeted: I'm pregnant!!! Brandon and I are so excited! Best early Christmas present ever :)


Lindsey Vonn crashed yesterday while skiing down Copper Mountain, Colorado. She was taken to a hospital where her surgically repaired knee was evaluated. Vonn tore her ACL and MCL last February.

Pink Tweet of the Day: ''I've just been informed by my two year old that she would like a small building, a lake, a hill and a car for Xmas. Oh, and turkey bacon. (sic)'' and ''I've waited my whole life to see Pearl Jam. But when your 2 yr old starts crying at dinner, nose running...' Please don't leave me mama'... 2 yr old wins. Hands down. Every time.

Eminem tells the BBC that music saved his life. "I certainly could have taken another path. I know that there are so many addicts in this world and people who have problems like that that don't make it. I think that one thing that keeps me pushing forward is the music, and the passion, so I am thankful for that. I think back then it was so big in my head. Let me take this and this, drink this and this and get through it, as opposed to see the people, connect with the crowd and have fun with it."

Lorde tells Spotify she suffers from stage fright."Before I go onstage I lock into this period of the most crippling fear. It's something I wouldn't wish on someone that I hated ... It's the worst half-hour of my life, every night! But then, y'know, it gets replaced by something magic."

Lady Gaga tells E! she loves Chicago pizza. "I love ordering Chicago pizza. My boyfriend caught me once eating it in the bathroom in the middle of the night. I woke up in the middle of the night, and I walked it into the bathroom and I was eating it. And I heard the door opening. I had the pizza in my mouth and he just shook his head at me and he was like, 'That is just shameful.'"

Top 10 Highest-Paid Singers according to Forbes

Madonna - $125 million
Lady Gaga - $80 million
Bon Jovi - $79 million
Toby Keith - $65 million
Coldplay - $64 million
Justin Bieber - $58 million
Taylor Swift - $55 million
Elton John - $54 million
(tie) Beyoncé, Kenny Chesney - $53 million
Dwayne Wade, Kelly Clarskon, Lindsey Vonn, Pink, Eminem, Lorde, Lady Gaga, Madonna, Bon Jovi, Justin Bieber, Taylor Swift, Beyonce, Forbes
---
Kanye mad at SNL? Justin Timberlake to do country music?
Posted by Albie Dee on 11/20/2013 11:14:00 AM.
Hollywoodlife.com claims Kanye West is mad that SNL dissed him last weekend. A source tells the site, "Kanye was not happy about being dissed, he doesn't think any of it is funny. He considers them to be one of the most influential couples that has ever existed. He might just refuse to go back on SNL ever again."


Miley Cyrus tells the BBC she plays the piano for her pets. ''I have four dogs who are super cute, mostly I just hang out with my dogs. I realized the other day that I sat at my piano and I played for like an hour and a half just to my dogs. And they were sitting there tilting their heads like watching me perform, and then I realized, 'I feel like they're judging me', 'This is like a real loser, This is really sad.' They're doing me a favor by sitting there listening to my music. But I'm like, 'Don't you realize how much my tickets cost? You guys are ungrateful, I feed you, I pick up your poop and I play for you, I'm like a perfect, good mom.' ''

Lady Gaga tells Attitude magazine she was floored when Madonna covered 'Born This Way'. "I have to be really honest, I was completely kind of floored that Madonna was singing my song on her stage! I mean, Madonna's … she's Madonna. I looked up to her for a long time. I'm not quite sure what her intention was – to do that in the show, but I don't really care. All it meant to me was that Madonna Ciccone was singing my song on her stage … and, as a punk rocker from New York, I've basically been hoping that I would become so good that one day I would piss off Madonna!"


The Daily Mirror claims the police were called to Justin Bieber's home three times in one night because of a loud party. 100 guests including Snoop Lion attended.TMZ claims Justin made guests sign a $3 million confidentiality agreement. Hollywoodlife.com claims Justin spent $10,000 on strippers.

Justin Timberlake tells Country Weekly he wants a Country music award. "I just did an interview earlier today and I said, 'I'm America, that's what I am.' In all sense of the word. I grew up outside of Memphis, Tennessee. Listened to country music, R&B music, classic rock, you know, everything. I still got my eyes set on a Best Country Album. There is time for that.''

Steven Tyler tells Russia Beyond The Headlines he wants to work with Paul McCartney and Elton John. ''I have talked to Paul about it. Elton wanted us to write something together. I just want to see what is going to come out of all this.''
Steven Tyler, Paul McCarntey, Elton John, Justin Timberlake, Justin Bieber, Madonna, Miley Cyrus, Lady Gaga, Kanye West, Saturday Night Live
---
'Professional Microwaver' melts PS4? Oprah refused to get naked?
Posted by Albie Dee on 11/19/2013 11:09:00 AM.
Man Microwaves PS4 ... 'Professional Microwaver' Kenny Irwin purchased the PS4 this past weekend before microwaving it. It took one minute and 44 seconds before the game console caught on fire. Kenny is selling the melted PS4 on ebay. Bidding reached $11,151.30

Oprah tells The Daily Mail she refused to get naked in The Butler. ''You know, he [director Lee Daniels] would have had me buck naked on that sofa if I had let him. He did more screaming than I did - I'm not a screamer.'


Lorde recently returned to her old high school to judge a talent contest.

The NY Daily News claims Rihanna and Drake recently dropped $17,000 at a Houston strip club.

Lady GaGa says she won't join the '27 Club' like Kurt Cobain, Jimi Hendrix, Brian Jones, Janis Joplin and Jim Morrison. "I do put that pressure on myself; I have to be high to be creative. I need that. That's an error in my life that happened for over 10 years," Gaga admitted. "Can I be brilliant without it? I know that I can be and I have to be because I want to live, and I want my fans to want to live. I don't want them to torture themselves in the way I have. I want to show people that I will last past 27 and I will last longer, and so will you."

Argentina impounded Justin Bieber's concert equipment because of a legal dispute. A paparazzo claims his guards destroyed his camera outside a club. A source tells AFP, "Customs impounded for 30 days all Bieber's goods at the Ezeiza International Airport: audio equipment, sound, lights and the clothes he used in his show. It is the first time Argentine customs has impounded belongings of a foreign artist.''

Imagine Dragons hopes to release a new CD next year. Lead singer Dan Reynolds tells MTV, "We're always writing on the road, [so] that second album will come, unless we die at the age of 27 next year. Hopefully we don't die and there will be a second album. I don't know when it will be, but it may come."
PS4, Oprah, Lorde, Rihanna, Drake, Lady Gaga, Justin Bieber, Imagine Dragons
---
Miley a great rep for women? Bieber clueless?
Posted by Albie Dee on 11/18/2013 10:43:00 AM.
Miley Cyrus tells Capital FM she is a great representative of women. "I just think for me, it's kind of been …really since the VMAs was the time that I really got to break out and do really what I wanted to do. I think I'm representing women in a cool way, because people aren't used to girls that are just like, 'I genuinely don't care what people think.' And that's what guys have always gotten to be, and especially in like a rock industry or whatever.''

Sinead O'Connor tells Perez Hilton that Justin Bieber is clueless about the music industry. "The sounds of the records and the videos and how artists look has all been taken over by the industry. In a way, music's all been silenced. That's why I feel strongly about the oversexualizing of young women. As long as you're visually distracted, you're not really listening. Male artists too. Justin Bieber, he's being sold on his sexuality, but he's too young to even understand what's going on."


Lady Gaga recently hung out with Richie Sambora. She Tweeted: "@TheRealSambora im still recovering from hanging out with you backstage. LEGEND I can die a happy deranged dreadlocked grandma!"

Solange Knowles tells WQHT that Beyonce once confronted a bully of hers. ''When I was in seventh or eighth grade I used the [fame] card. Because there was this one kid who was so obnoxious, he was constantly kinda bullying. I wrote petitions to get this kid out of school. I really couldn't stand this kid. His name was Brandon, I remember that. One day, and 'No, No, No' had just come out the remix with Wyclef, and I did say, 'My sister's gonna come here and you're gonna be really surprised who she is.' Because I'd been telling my sister and Kelly [Rowland], 'Y'all gotta come check this kid.' They pulled up and I will never forget the face that Brandon made. It wasn't just because they were coming to beat him up, it was Destiny's Child coming to beat him up! I loved it.''

Chris Brown has left rehab. His lawyer says, "Chris is continuing his rehab program as an outpatient and is also completing his community service in the Los Angeles area. He appreciates all of your encouragement and support.

Some Argentines are upset with Justin Bieber for the way he treated the national flag during a concert in Buenos Aires. Instead of holding up two flags that had been thrown on stage, he used his feet and a mic stand to sweep them aside. Justin Tweeted:

"Heard about what is going on with me down in Argentina and im shocked. I love Argentina and have had some of the best shows of my tour there.
"People throw stuff on my stage all show and i get it to the stage hands to get off so no one got hurt. that video i saw a bra and thought...
"It was a shirt. Im being told by my team it was a shirt but even if it was a flag I would never do anything to disrespect Argentina or the people of Argentina or the fans.
"Im so sorry for anyone who took my actions the wrong way and I hope you can forgive this mistake. So once again to the people of Argentina.
"Im sorry if that was taken the wrong way and im sorry for my mistake. I hope you can accept this.. and I loved my time there performing for you and look forward to coming back. I gave my all and I know the fans did there too. te amo.
"I would never do anything to disrespect my fans. I dont like having to defend myself but this time it was needed as I mean no disrespect so it is all love all around the world. thanks."
Justin Bieber, Chris Brown, Beyonce, Lady Gaga, Sinead O'Connor, Miley Cyrus
---
Next Entry