On Air Now: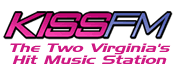 Kiss FM
Brad Pitt & Shia LaBeouf camping together? Mariah hated Idol?
Posted by Albie Dee on 11/15/2013 10:41:00 AM.
The Daily Record claims Brad Pitt and Shia LaBeouf pitched a tent on the set of their new WWII movie Fury. Extras secretly dressed as soldiers and scared the actors in the middle of the night. A source tells the paper, "Brad got the shock of his life. He and Shia were utterly petrified by the sight of an army of troops. They started screaming and running away. Needless to say, everyone else found it absolutely hysterical."

Mariah Carey tells WQHT she disliked American Idol. "Honestly, I hated it. I thought it was going to be a three-person panel. They gave me a nice dangling monetary moment, and I was just like, 'Okay. Randy Jackson will be there; I've known him forever (her manager). He used to play bass for me. Like, this isn't a big deal. This will be nothing.' But it wasn't that. It was like going to work every day in hell with Satan."


Miley Cyrus tells Perez Hilton she smoked weed at the MTV EMA's because she knew people would like it. "I just did it mostly 'cause I knew the fans in Amsterdam would love it. And I knew that the whole place would go super wild. It's just not something I think about. I was just was walking out of my room and then I was like 'oh I have this in my bag. That will be really funny. I didn't say anything to anybody. And I don't tell anyone I'm going to do it. Some people just over think so much."

Perez Hilton claims Miley Cyrus' VIP tour package costs $995 and includes a picture.

Eminem's The Marshall Mathers LP 2 tops this week's charts with over 792,000 copies sold.




JLo, TLC and Katy Perry will perform at the American Music Awards.
Brad Pitt, Shia LaBeouf, Mariah Carey, Miley Cyrus, Eminem, Jennifer Lopez, TLC, Katy Perry
---
Bieber's escort talks? Taylor to diss Bieber?
Posted by Albie Dee on 11/13/2013 11:26:00 AM.
US Weekly claims Will and Jada Pinkett Smith took their family to Vegas to celebrate Trey Smith's 21st birthday. A source tells the magazine, " Will and Jada, in particular, were in high spirits, rarely leaving one another's side. They even snuck a few happy moments together away from the rest of the revelers.''

Tati Neves, the escort who claims she slept with Justin Bieber, tells the Sun, "It was one of the best moments in my life. It was marvelous and unforgettable. He has quite a fit body and he looked great naked. A man must know what to do to make me happy - Justin did all that and more. Take it from me, he's well endowed - and very good in bed. "There were about ten of us. Most of the girls were teenagers and very giggly. The house was beautiful. Justin looked at me and called me over. He was really polite to me and gentle - surprisingly very mature for his age. I was still in bed with Justin when my friend texted me to say, 'Oi amiga, where are you?' I texted back, 'I'm here in bed cuddling up to Justin Bieber.' The video was just for her eyes only. I am really angry with her."


Gigwise claims Mariah Carey is going to guest star on American Dad. Producer Matt Weitzman tells the site, "Mariah was great to have in the studio. She'd never done voiceover work before, but she was clearly so comfortable in front of the mike. She's naturally funny."

Contact Music claims Rihanna is renting her California home for $65,000 a month. It has seven bedrooms, nine bathrooms and an infinity pool.

Hollywoodlife.com claims Taylor Swift is planning to diss Justin Bieber in a new song because he dissed her in a song called "All Bad". A source tells the site, ''Taylor has heard the song, and she is definitely going to respond at some point. She has the mentality now that payback is a bitch. A song about him has no timetable, but it's inevitable."
Taylor Swift, Justin Bieber, Rihanna, Mariah Carey, Will Smith, Jada Pinkett Smith
---
Mariah hospitalized? Snooki giving parenting advice?
Posted by Albie Dee on 7/11/2013 3:00:00 PM.



Mariah Carey was briefly hospitalized on Sunday after
suffering a shoulder injury while shooting a music video. She is now fine. The
NY Post claims she tripped while dancing in high heels.




** UPDATE ** Nick Cannon tells NBC, "She's such a trooper. I was going
to rush to the hospital with her, [but she said,] 'You get back in there and
finish that video!' Then, after they put [her] shoulder back in place, bandaged
her all up, she came back to the video early in the morning and finished out
everything. She was in this nice, beautiful gown, heels on and everything, and
was kind of on this platform and reached and slipped and fell on her whole
side," Cannon recalled. "It was pretty serious. Not only did she
dislocate her shoulder, she actually cracked a rib and . . . she chipped her
shoulder bone."




Nicki Minaj says men are like dogs. She tells US
Weekly, "Don't chase any man. Put your school first. Men love independent
women. You don't have to be a bitch, but there's nothing wrong with it at
times. And: men are kids at heart. They want to be nourished and pet like a
dog."




Entertaimentwise claims Taylor Swift has increased
her security because a Pittsburgh
man, named Joseph Jackson, arrived at a concert with posters that read: ''I luv
you," and "Taylor Swift is with satan.'' He also allegedly threatened her on
Facebook.




Snooki has written a letter to Kate Middelton about becoming
a mother. E! published it. It reads:




"In the beginning, right when you take your royal
golden nugget home to the castle is the most exciting experience of your life.
I couldn't wait to wake up in the middle of the night to take care of my little
prince Lorenzo. But that lasts for about a few days. Then it's like, 'I love
you but OMG stop crying! I'm exhausted.' The
lack of sleep you will get used to—just do your makeup, put a tiara on, and
you'll look beautiful as usual. I have no doubt that you will be an amazing
mom, but talking to other moms helps, especially being a new mommy. I think we
can now add Goddess to your list of titles. It's hard, but don't stress out!
Enjoy your pregnancy and be excited. Enjoy your time at home—or the castle, in
her case—with the baby. Especially the first few months.''




The Sun Times is now claiming George Clooney and Stacy
Keibler have split.




Source #1 tells the paper: "While Stacy long said she wasn't
interested in babies or marriage, she either kept those thoughts secret or
simply changed her mind.'' Source #2 tells the paper: "George has always made it very
clear that he has no interest in either remarrying or fathering a child. Stacy
was a bit smarter than others, by not pressuring George, but that seemed to
have changed some time after the first of the year. … And that is a total
turnoff for George."


The Millionaire Matchmaker Patti Stanger tells Life & Style Weekly,
''George Clooney should give love a shot with Jenny McCarthy. She doesn't need
him to build her career, she doesn't want kids and she's used to dating
A-listers like Jim Carrey. She's his look and will keep him laughing. A Scorpio
and Taurus are a sizzling combo!"


JLo was homeless at 18. She tells W magazine, "My mom
and I butted heads. I didn't want to go to college -- I wanted to try dance
full-time. So she and I had a break. I started sleeping on the sofa in the
dance studio. I was homeless, but I told her, 'This is what I have to do.' A
few months later, I landed a job dancing in Europe. When
I got back, I booked 'In Living Color.' I became a Fly Girl and moved to L.A.
It all happened in a year."



Mariah Carey, Nick Cannon, Nicki Minaj, Taylor Swift, Snooki, Kate Middelton, Jennifer Lopez
---