On Air Now: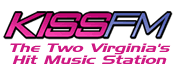 Maximum Music
GaGa in a dangerous place? The Walking Dead getting a spinoff?
Posted by Albie Dee on 9/18/2013 11:24:00 AM.
Elton John tells The Australian Lady GaGa is in a dangerous place.

"I'd like to be able to talk to her right now, but I can't get through to her. And there are times when you have to listen. When your persona begins to take over your music and becomes more important, you enter a dangerous place. Once you have people around you who don't question you, you're in a dangerous place. Look at Lindsay Lohan. There was someone with a successful career and her parents completely f***ed her up. The dad was in jail and the mum was doing coke with her. Great!"


AMC is planning to produce a companion series to The Walking Dead. Producer Robert Kirkman tells The Hollywood Reporter, "After 10 years of writing the comic book series and being so close to the debut of our fourth, and in my opinion, best season of the TV series, I couldn't be more thrilled about getting the chance to create a new corner of The Walking Dead universe. The opportunity to make a show that isn't tethered by the events of the comic book, and is truly a blank page, has set my creativity racing."The series will debut in 2015.




RADAR Online claims Miley Cyrus and Liam Hemsworth are taking a break. A source tells the site, ''They've split for now. Miley and Liam have a very tumultuous relationship and both are exhausted. It's a complicated relationship. The wedding is on hold, for now. It's not canceled but it doesn't look promising.''Another source tells RADAR, ''Liam really does care about Miley, but her racy new look and sort of ghetto attitude isn't exactly what he signed up for. Her VMAs performance absolutely mortified him and he couldn't be more embarrassed. He doesn't really see anything sexy about what she did on stage.''



Mark Wahlberg recently went back to school and got his high school diploma. He tells People, "I didn't want the kids saying, 'You didn't do it, so why do I need it?' They are all wanting to do things in their future that require an education. It's also a huge sense of relief. I wondered, 'Why didn't I do it when I was there?' It's so much harder at 41 going back and trying to do all these difficult tasks. I would love to go to USC (University of Southern California) and study film. I don't want to become a veterinarian or anything, (I want to study) things that further my career and broaden my horizon."



Katy Perry admires Rihanna. She tells Elle, "I think that Rihanna always looks so fresh and I'm like, 'How do you do that? We all know how much pot you smoke! And you don't sleep because you're on Instagram at four o'clock in the morning!'"


Lady GaGa is going to star in the new movie The Secret Service. A source tells the Sun, "Gaga only had to commit one day to film her scenes early next year... She didn't take much persuading."



TMZ claims Britney Spears is getting $29 million to perform 48 shows over two years at Planet Hollywood Las Vegas.


Kelly Clarkson tells ABC she plans to elope and that her wedding song will be Eva Cassidy's cover of Fleetwood Mac's "Songbird".


Snoop Dogg won a pound of weed from the Mayweather - Canelo fight. He Tweeted: "Thanks to the champ money may for winning me a pound from my mexican buddy Lui !! U r the pound for pound best! N I'm gonna smoke 2 dat !!! Hahahahahahahah."



The Sun claims Jay-Z and Beyonce are hiring a nanny. A source tells the paper, ''Beyoncé and Jay have started advertising for a nanny who is happy to travel the world with them. The other main stipulation is that she is bilingual. They want a French speaker for a number of reasons. The family have a real connection with France and Beyoncé's nephew Julez is a French speaker, because his dad is French. They've already started seeing candidates and have been getting advice from friends including Gwyneth Paltrow.''
Jay Z, Beyonce, Snoop Dogg, Kelly Clarkson, Britney Spears, Lady GaGa, Katy PErry, Rihanna, Mark Wahlberg, Britney Spears, Liam Hemsworth, The Walking Dead, Elton John
---
Jim Ross retires from WWE? Duck Dynasty praying for Miley?
Posted by Albie Dee on 9/13/2013 11:33:00 AM.
Jim Ross Retires From The WWE
... WWE announcer Jim Ross is retiring to spend more time on personal projects.
The cast of Duck Dynasty has been praying for Miley Cyrus.
Sadie Robertson tells FOX 411, "My family has been praying for [Miley Cyrus'] family. We feel very bad for her because we know how entertainment can get wrapped up in your head."
Mark Wahlberg's kids make a cameo in the next Transformers film.
He tells MTV, "My kids just did a cameo as just scared people in the street looking up, but they did a great job. I was so nervous because Michael doesn't have time for bad performances. You have to understand; you're shooting a $300 million movie. You've got a lot going on. He's got five, six takes. If you ain't got it, you're done. I didn't want to see my kids get clipped. They were excited about, but they started to get mad at me because I'm trying to over-direct them. It went great."
Contact Music claims Courtney Love was recently performing in New York when she slammed Katy Perry and Miley Cyrus.
The site quotes her as saying: ''I liked Miley, frankly. I'm gonna be honest, Katy Perry bores the s**t out of me. She's a nice girl, she just really bores me. You know, that hillbilly Miley Cyrus is sort of punk in a weird sex way. I would love to do a duet with Jay Z. Wouldn't that be great? Gwyneth (Paltrow) asked him if he heard my version of 99 Problems and he said it was brilliant, so..."'
RADAR Online claims Justin Bieber's manager Scooter Braun is booting Justin's friends from his home
. A source tells the site, ''Lil Twist and Lil Za have basically been ordered by Scooter to vacate Justin's house. He wants them out by the end of the month and they've even already been set up with their own apartments.There's a growing disenchantment with them. But there's no specific ultimatum date. Scooter's cleaning house, and it starts with Lil Twist and Lil Za.''
Miley Cyrus tells Perez Hilton her video for Wrecking Ball is more than just her being naked.
"I think the video is much more. If people get past the point I make, and you actually look at me, you can tell I look more broken than even the song sounds. The song is a pop ballad that everyone can relate too; everyone has felt that feeling at some point. If people can take their minds off the obvious and go into their imagination and see what the video really means it is so vulnerable. Actually, if you look at my eyes I look more sad than actually my voice sounds on the record. It was a lot harder to do the video than it was to record the song. It was much more of an emotional experience."Billy Ray Cyrus tells ET, ''I'm a song man. A musician singer songwriter who loves all styles of music. But again...I come from the old school where it starts with an artist and a song ...colliding if you will ... in a moment where the song, the singer, the producer, the band and the listener become one. It wouldn't have mattered if Miley would have worn jeans and a flannel shirt ...a Tux ...or a nun's habit. The song's a smash ...and her performance vocally on the tune reflects her roots and sheer God given talent.''
Miley Cyrus, Perez Hilton, Justin Bieber, Scooter Braun, Courtney Love, Katy Perry, Mark Wahlberg, Transformers, Duck Dynasty, Jim Ross, WWE
---
Lady Gaga and Perez Hilton feuding? Mark Wahlberg not happy with his bro?
Posted by Albie Dee on 8/20/2013 11:23:00 AM.
Lady Gaga Calls Out Perez Hilton On Twitter, Accuses Him Of Stalking:
@perezhilton STAY AWAY FROM ME + MY FAMILY YOU ARE SICK TRYING TO RENT AN APARTMENT IN MY BUILDING TO STALK ME. LEAVE ME ALONE!!!
— Lady Gaga (@ladygaga) August 18, 2013
DO I NEED TO BE SHOT IT IN THE HEAD FOR PEOPLE TO UNDERSTAND THAT HIM AND EVERYONE ELSE THAT HARASSES ME HAS GONE TOO FAR? IM A HUMAN BEING— Lady Gaga (@ladygaga) August 18, 2013 www.tmz.com
A Statement On Lady GaGa's Lies From Perez Hilton:
I have long had plans to return to New York City more permanently. New York was my home for 6 years in the mid 90s, before I moved to Los Angeles. I also lived here for 3 months last year while doing an off Broadway show. I'm a new father and I am primarily focused on my family and where we will be most happy. I love New York and that is where me and my growing family want to call home right now. Sunday, my realtor showed us a list of possible apartments to rent. I learned only after the fact that Lady GaGa lives in one of the buildings we looked at, and she was across the country in Los Angeles when I viewed that building. After a day of innocent house-hunting, I am devastated and my heart hurts that my former very good friend, a person I used to call my "wifey" and traveled the world with, is making very public and very untrue allegations about me on Twitter. While it is still too painful for me to go into detail about why I chose to no longer make her a part of my life, I will say that I am a critic and not a "stalker". Any allegation that I am stalking her, based on a day of house hunting with my baby boy and my mother, is utterly false, defamatory and now appears to be putting me and my family in danger. I will continue to be a critic - in a way that is not mean or involves name-calling, and I will continue to have an opinion and talk about music and songs, like GaGa's "Applause". I hope her fans stop sending me death threats, as the suggestion that I pose a danger to Lady GaGa is preposterous. If her fans want to send a message of support to Lady GaGa, they should buy her music. Notwithstanding my feelings about our personal relationship, I do wish Lady GaGa happiness and continued success and I assure you my family house hunting has nothing to do with her.
- See more at: http://perezhilton.com/#sthash.aV5mYCgk.dpuf
Alex Band -- lead singer of the rock band "The Calling" -- was abducted this weekend while taking a stroll down a street in Michigan, was beaten severely and then dumped on nearby train tracks ... and cops are investigating, sources tell TMZ. Sources close to Alex tell us ... the singer was in Lapeer, MI for a music festival ... and decided to walk from his hotel to a nearby mini mart around 4am Sunday morning.
We're told ... during the stroll, a van pulled up alongside Alex and the people inside snatched the singer right off the street -- then proceeded to beat the crap out of him.
Eventually, sources say, the abductors dumped the badly beaten rocker on some nearby train tracks. We're told ... another member of the band noticed 32-year-old Alex had gone missing later that morning and assembled a search party. The singer was discovered a short time later.
Alex survived the incident -- but his current condition is unclear. Law enforcement wouldn't confirm the specific details ... but did tell us an incident report was filed ... and officials are currently investigating.
The Daily Star claims Britney Spears is renting a home for her Vegas residency at Planet Hollywood. A source tells the paper, ''She doesn't want her boys ­exposed to the wild party scenes on the Vegas Strip. We are renting a secluded seven-bedroom property to keep her kids away from Sin City's excesses."
Showbiz Spy claims Mark Wahlberg doesn't approve of his brother Donnie dating Jenny McCarthy. A source tells the site, "When Mark learned Donnie was spending time with Jenny he quickly dismissed it as a fling. But now that they're spending a lot of time together and seriously dating, Mark has let Donnie know that he doesn't approve of the relationship. Mark has settled down and become a family man, and he's constantly nagging happy-go-lucky Donnie to do the same. But Donnie couldn't be happier with his life, especially now that Jenny is in it. And he has no inten­tion of changing the way he lives just because Mark doesn't like it. He's fed up with listening to Mark preach about what a bad influence Jenny is. Now whenever Mark starts in, Donnie reminds him that he's made a fortune on the big screen playing roles like a drug dealer or a porn star, so he's in no position to judge anyone.
Mark Wahlberg, Donnie Wahlberg, Jenny McCarthy, Britney Spears, Alex Band, The Calling, Lady Gaga, Perez Hilton
---
Chris Brown to quit music? Usher's son in accident?
Posted by Albie Dee on 8/8/2013 11:29:00 AM.
Chris Brown took to Twitter on Tuesday to tell the world
that he plans to quit music after the release of "X," his upcoming
LP.The R&B singer said he's "tired of being famous for a mistake"
he made when he was 18, referencing when he assaulted Rihanna.Both Brown, who
has had a string of other post-assault altercations and incidents on his rap
sheet, and the music industry, which has promoted and booked Brown since
shortly after the assault, have faced near constant criticism since the
horrific event that took place before the 2009 Grammys.
http://www.huffingtonpost.com/2013/08/06/chris-brown-quit-music-x-mistake_n_3713262.html?utm_hp_ref=mostpopular
Usher's 5-year-old son, Usher Raymond V, is recovering from
a pool accident. On Monday, he tried to retrieve a toy from a pool drain
when his arm got stuck. Two of Usher's employees freed his son and performed
CPR. Usher is at his son's hospital bedside.TMZ claims Usher's ex, Tameka, is
seeking custody of their kids because he's creating a dangerous environment
Harrison Ford has joined the cast of Expendables 3. He will
work solo.Sly Stallone Tweeted: "WILLIS OUT… HARRISON
FORD IN !!!! GREAT NEWS !!!!! Been waiting
years for this!!!! GREEDY AND LAZY …… A SURE
FORMULA FOR CAREER FAILURE"
Perez Hilton claims Simon Cowell's ex-fiance, Mezhgan
Hussainy, is angry with him. A source tells the site, "She's furious,
humiliated and angry, but she can't do anything because she put her career on
back burner and he supports her financially and emotionally. She can't talk
about her true feelings in public because she doesn't want to betray him just
because he betrayed her. She feels betrayed that he didn't have the sense to
use protection with a woman their circle of friends thought was a gold-digger."
Mark Wahlberg tells The Sun that Justin Bieber needs to
clean up his act. "Justin, are you listening? Don't be so naughty ...
Be a nice boy, pull your trousers up, make your mom proud and stop smoking weed
you little b**tard. He's a teenager living in a different day and age. I was in
prison before I got a record out and I don't think he's been to prison. He's a
nice enough kid and you're going to be a teenager. But if you're being a teen
in the spotlight you're going to be criticized for it. This career can be
short-lived - you might as well be the best you can while you're doing it."
Jon Bon Jovi's son, Jesse, has earned a roster spot on the
Notre Dame football team. Coach Brian Kelly tells USA Today, "Jesse has
earned his spot on the 105, He's a tough kid. The kids really like him. They
respect him. They don't look at him as a rockstar's son. They look at him as a
kid that loves Notre Dame and wants to play football and help this team. He's
had a good summer. I'm a huge fan of Bon Jovi. Didn't have to have his son to
make that apparent. He had a reputation here. I think Charlie Weis, being from New
Jersey, brought him into the Notre Dame family long
before I came. He's a great guy. He's a grounded guy."
Jon Bon Jovi, Notre Dame, Mark Wahlberg, Justin Bieber, Simon Cowell, Harrison Ford, Bruce Willis, Usher, Chris Brown
---