On Air Now: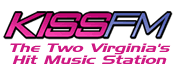 Kiss FM
Kanye's daughter like royalty? Taylor trying to get back at Harry?
Posted by Albie Dee on 12/2/2013 11:09:00 AM.
Kanye West tells PopStopTV that Kim Kardashian is the next Marilyn Monroe. "I have a love hate relationship with the paparazzi but actually I love them because they empower us over ya know Vanity Fair and Graydon Carter that wanna say Kate Upton is Marilyn Monroe. Kate Upton ain't Marilyn Monroe. Kim is Marilyn Monroe, you know that. She was controversial. She is controversial."

Kanye West tells the Daily Mirror his daughter is like royalty. "My daughter is in a position of a level of royalty like the Prince and Princess in London.''


RADAR Online claims Michael Jackson's family sent Conrad Murray a cease-and-desist letter that read: ''Your recent comments to the media about Mr. Jackson's medical treatment and ultimate death shamefully violate the physician-patient privilege under California law. Your interviews about Mr. Jackson's personal life, health, and recent stories about the medical treatment you supposedly provided him as a 'friend,' disclose precisely the type of information that the physician-patient privilege is designed to protect.''

The National Enquirer claims Lamar Odom may discuss Khloe Kardashian's sex tape if he doesn't receive a $10 million divorce settlement and his $875,000 wedding ring back. A source tells the tabloid, ''Lamar is prepared to destroy Khloe's reputation by discussing their sex tape, and how she targeted him and tore his family apart. Kris is insisting on a confidentiality agreement to ensure Lamar can never discuss his life with the Kardashians either in print or verbally. He's not signing anything until they cough up the dough. Kris and Khloe are very worried about Lamar. He's a loose cannon, and he has a lot of dirt on the family and nothing to lose. He knows all about their extreme surgery procedures - when, how often and how much - and the pressure put on the younger girls to follow suit.''

TMZ claims Chris Brown's rehab staff is refusing to allow him to keep his weed. A source tells the site, '''The staff rejected his request. We're told Chris kicked up a stink, claiming pot makes him calm, but the staff was unbending.''

R Kelly tells The Sun he met his match when he collaborated with Lady Gaga. ''I met my match when I met Lady Gaga. There's no doubt about it. She's very talented, she has a vision, she has a gift to the world. Then she has balls and she's not afraid to express herself. I don't think she does things to be controversial, she's just being herself.''

Hollywoodlife.com claims Taylor Swift is dating British actor Douglas Booth to make Harry Styles jealous. A source tells the site, "Taylor's date with Douglas was all about making Harry jealous, and she made sure that everyone found out about her night out. Taylor usually tries to be really low-profile, but for her meeting with Douglas she purposely chose somewhere that she knew would get attention. She went to one of busiest pubs in London and sat in the public area. She wanted the news to get out about the date because she knows it will make Harry jealous. Plus she doesn't want Harry — or anyone else for that matter — to think she's sitting home waiting for him. And she isn't moping — she has lots of options, and Douglas is one of them. She's testing things out with Douglas, because he's gorgeous and a fun distraction."
Taylor Swift, R Kelly, Lady Gaga, Chris Brown, Lamar Odom, Khloe Kardashian, Michael Jackson, Kim Kardashian, Kanye West
---
Kanye writing his own wedding vows? The King still making money?
Posted by Albie Dee on 10/28/2013 11:31:00 AM.
Hollywoodlife.com claims Kanye West is writing his own wedding vows. A source tells the site, "This is very special to him and he wants to make sure everything goes down the way he wants it. He's already been writing his vows, too — that's how seriously he's taking it. It's not going to be anything corny. It's going to come straight from his heart and it's going to be real. It's going to rhyme, know that. That's just how he is. But it's going to be deep and once he's done writing them, and saying them to her, he's going to keep it tucked away in his wallet for the rest of his life."


The Osbournes my revive their reality show. Jack tells Access Hollywood, ''We've talked about it. It's been thrown around a little bit. It's just a different vibe. We don't all live together anymore, we all kind of have our own things going on. So, it's a different dynamic.''

Top-Earning Dead Celebrity List from Forbes

Michael Jackson: $160 million
Elvis Presley: $55 million
Charles M Schulz: $37 million
Elizabeth Taylor: $25 million
Bob Marley: $18 million
Marilyn Monroe: $15 million
John Lennon: $12 million
Kanye West, The Osbournes, Michael Jackson, Elvis Presley, Bob Marley
---
JLo and Casper splitting? Psy working with Steven Tyler?
Posted by Albie Dee on 10/16/2013 11:20:00 AM.
Showbiz Spy claims JLo and Casper Smart are on the rocks. A source tells the site, "Jennifer is pretty private about the relationship, but she's been hinting that the spark is gone. She's having a hard time ignoring the fact that her head has been telling her for a while that this thing with Casper isn't forever. And now her heart's saying the same thing. They're obviously in very different places in their lives, and Jennifer wants to take responsibility for her life and not repeat the same mistakes she has made in the past. She enjoyed the relationship for what it is, but now that giddiness has turned to sadness."

Sinead O'Connor has written another letter to Miley Cyrus. It reads: "What you did is extraordinarily dangerous as it contributes to the silences which allow suicide to flourish and also contributes to the bullying of people perceived mistakenly or otherwise to be mentally ill. That bullying causes suicides. Thats why you're supposed to apologize. Its really very simple. People die every day because of the type of thing you did," she added. "Its not that hard to say sorry. Doing so will save lives."

Usher tells Men's Health his training to play Sugar Ray Leonard in a new movie is leaving him exhausted. "My second day I decided to ride to the gym. So I rode there. Boxed. Rode the bike back home. Mentally, I'm the type of person who can ignore the pain. Put it somewhere else and allow my body to just go there, but I always suffer. You can't box, ride a bike for 20 miles in the heat - Georgia heat - and then go to the studio and rehearse. That's not happening. My commitment to this character demands that I not only physically get ready but also become him. The hair, the personality, the manner he conducts himself in - all that. He's an incredible man."


Starpulse claims Lady Gaga is looking to purchase pictures of Michael Jackson's 1984 head injury. The shots show Michael after his hair caught on fire during a Pepsi commercial. The pix could sell for $2 million.

Psy, the artist behind the dance craze and song 'Gangnam Style', is working with Steven Tyler. He tells L'Uomo Vogue, "When I was in middle school, I literally cried when they were singing 'Crazy' or 'Amazing' or whatever. They were my lifetime role models, and now I am collaborating with Steven Tyler from Aerosmith. I love my life."
Psy, Steven Tyler, Lady GaGa, Michael Jackson, Usher, Sinead O'Connor, Miley Cyrus, Jennifer Lopez
---
Carmen Electra dumped Simon after catching him cheat?!?
Posted by Albie Dee on 8/15/2013 11:24:00 AM.
E! claims Carmen Electra dumped Simon Cowell after catching
him with Lauren Silverman. A source tells the network, "Carmen was at
Simon's house in L.A. when she
literally busted him with Lauren. Simon called her a friend, but there was
nothing platonic about what was going on, if you know what I mean. There was no
way she was going to stick around and be a third wheel.
The Daily Mail claims Brad and Angelina gifted their son
Maddox with a $4,500 Fender Stratocaster for his 12th birthday. A source
tells the paper, "Maddox wants to be a guitarist and has got all the poses.
He's been having guitar lessons for a few months and has a real passion for it.
Maddox wants to be a guitarist and has got all the poses. So Brad and Ang
figured a new guitar would be the perfect gift. Brad's very proud. He always
wanted to be a rock star and now he's getting a chance to live out his dreams
through Maddox.
The National Enquirer claims Hugh Jackman has been offered
$100 million to star in four more Wolverine films. A source tells the
tabloid, ''Hugh has a very big decision to make. It's not every day an actor
gets offered this kind of pay check, but Hugh vowed never to lock himself into
any multi-picture deals after 'X-Men'. He hasn't given any kind of answer yet,
so at least he's considering it.''
Boston.com
claims Justin Timberlake has been leaving his Air Jordans in each city he
performs in. After performing, he hides the shoes and then leaves clues on
Instagram about where they are. Fans have been finding the shoes.
US Weekly claims Rihanna recently had dinner in New
York with John Mayer and Katy Perry. A source
tells the mag, ''She joined the party of 15 upstairs but sat next to John and
Katy to catch up. She and John were adorable as Katy introduced him to people
as her boyfriend and John affectionately held her close with his arm around
her.''
Katy Perry is planning to auction off some of her stage
costumes. She tells the Business Standard, "I have a warehouse here
in LA and I'll probably do an Elton John-type auction. But I am still going to
be bringing the bling. You'll see a bit more of a grown-up version of me, which
does not equal boring.''
Lady Gaga wears Michael Jackson's clothes. She tells
Ryan Seacrest, "I recently bought a bunch of Michael Jackson's clothes - his
actual clothes from his tours. The idea was to keep them for him and I actually
don't really want to wear them. They're Michael's clothes. There's a couple of
pieces I have to the side and I have his sweaters that I put on - I wear that
when we're mixing and finish up a record. I feel something from the clothing
and I gave one of the sweaters to his godson and he really loved that. I just
feel like through clothes you can feel things."
Showbiz Spy claims Robin Thicke and Paula Patton hid their
relationship in high school. A source tells the site, "The funny thing is,
in high school she didn't take me to prom, her prom, because she didn't want
everyone to know she was with a white guy because she was president of the
Black Student Union. I was a secret. She didn't want to show up with a white
guy. Funny right?"
Robin Thicke, Lady Gaga, Michael Jackson, Katy Perry, Rihanna, John Mayer, Hugh Jackman, Brad Pitt, Angelina Jolie, Simon Cowell, Carmen Electra
---
7/1/13 Which celeb do married people want to sleep with?
Posted by Albie Dee on 7/1/2013 11:44:00 AM.
WeTV Survey Reveals The Celebrities Married People Most Want To Sleep With. WeTV recently asked 1,000 married people, ''If your spouse gave you a celebrity "hall pass," or permission to sleep with someone else, who would you choose?''
Women Said:
1 Channing Tatum (29%)
2. Ryan Gosling (20%)
3 Adam Levine (17%)
4 Leonardo DiCaprio (17%)

Men Said:
1 Jessica Alba (34%)
2 Mila Kunis (32%)
3 Megan Fox (28%)
4 Kate Upton (28%)

Other Findings:
- 31% of married people have imagined themselves with someone else while making love with their spouse
- 48% of spouses get jealous when their partner talks to someone of the opposite sex
Michael Jackson's daughter, Paris, is beginning to think for herself. A source tells the Sun Times, "Paris is a very strong young woman, with her own ideas about a lot of things that differ greatly from her grandmother's philosophy. She is definitely going to march to her own drummer as she goes forward. … A good example is Paris' strong desire to build a good, close relationship with her biological mother.''

The Sun Times claims Brad and Angelina may be close to marrying. A source says, "Forget all that nonsense of them being concerned about the timing of a Jennifer Aniston wedding. This defeat of California's Proposition 8 and the Defense of Marriage Act would have much more impact on Brad and Angie's decision to get married."
celbrities, channing tatum, ryan gosling, adam levine, jessica alba, mila kunis, megan fox, Michael Jackson, The Sun Times, Brad, Angelina
---