On Air Now: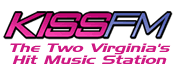 Maximum Music
Miley done acting? Lohan to open rehab center?
Posted by Albie Dee on 10/9/2013 11:26:00 AM.
Metro UK claims Miley Cyrus hooked up with Theo Wenner after SNL. His dad owns Rolling Stone magazine.'Theo' reportedly Texted: I wanna c u to (sic)', and 'Should u have your drinky ill get this done and come c u'.Miley responded: 'That sounds like a good plany'.

Miley Cyrus tells MTV she is done acting. "I thought after my show I was gonna act. I did one movie and I came back and said, 'I'm never doing that again. I'm going to do music for the rest of my life.'"



RADAR Online claims Lindsay Lohan may open a rehab center. A source tells the site, "Lindsay really wants to help other people and she's talked to some of her wealthy friends who are sober about the prospect of opening up a rehab center. She loves the idea and really believes that if her name is attached to it, it will help draw attention to sobriety. Lindsay is telling friends that she knows what works and doesn't work when it comes to treatment. She feels that she's in the right frame of mind now to give advice to other young people who have their own problems. It may never happen… but she is totally behind the idea and wants to give back after all that she has been through."



Daniel Radcliffe recently told Ellen he has a crush on Katy Perry.The Sun quotes Katy as saying: ''Oh please, this isn't the third grade. Just ring me, Daniel. Don't be shy, or get your people to call mine if you like. 'I am totally taken so it's not about that. I think he's cool and I'd really like to get to know him. We'll all go out and party.''



Showbiz Spy claims Blake Shelton and Miranda Lambert have argued about his flirting with Christina Aguilera. A source tells the site, "Blake's already confessed to having a crush on Christina, and Miranda is furious that he won't stop talking about her. After he came home from the Voice set raving about how fabulous Christina looks, Miranda lit into him. She was really upset, especially after Blake gushed about how sexy Christina looked and how he wished Miranda had as good a figure. Miranda told him in no uncertain terms that the 'free pass' she gave him before is now officially and permanently revoked. With Christina looking so sexy these days, Miranda is a bundle of nerves. Her marriage is hanging by a thread, and Miranda fears the temptation of being around Christina for long hours day after day may be too much for Blake. She knows better than anyone that Blake doesn't have the best impulse control. At this point, Miranda is eating her words over that 'free pass' comment."
Miley Cyrus, SNL, Saturday Night Live, MTV, Lindsay Lohan, Daniel Radcliffe, Ellen, Katy Perry, Blake Shelton, Miranda Lambert
---
Lohan upset with mom for getting DUI? Cher regrets ripping Miley?
Posted by Albie Dee on 9/20/2013 11:37:00 AM.
Perez Hilton claims Lindsay Lohan is upset with her mother for getting a DUI. A source tells the site, "Lindsay's really pissed about her mother. She even said her mother 'is a f**kin child and she needs to be supervised.' She looked like she wanted to cry. She said, 'And you wonder why I can't take advice from these people,' referring to her mom and dad.



The National Enquirer claims Jim Carrey's friends are concerned about him.

A source tells the tabloid, "Jim has suffered from severe depression in the past, and you have to worry those fearful days are coming back again. When you talk to him, he's not as animated as he used to be. He seems at a low point – like a ship without a rudder. Jim thought he and Jenny were going to be together for a lifetime. He was like a father to her autistic son Evan and even hoped to have a child with her someday. There's no shortage of young beauties who will throw themselves at Jim, but he's been searching for real love, and there's no one to replace Jenny."

The National Enquirer claims Miley Cyrus is dating producer Mike Will.

A source tells the tabloid, "Everyone knows they're hooking up. Mike is very protective of Miley. Miley and Mike vibe off each other. Liam decided he wanted to be with January instead of Miley. Miley was left heartbroken and couldn't forgive Liam, so getting together with Mike is her form of revenge. She's messed up."




The National Enquirer claims Miranda Lambert wants Blake Shelton to stay away from Cher when she mentors on The Voice.

A source tells the tabloid, "Miranda knows Cher's a man-eater who likes strapping men in their thirties. She told Blake not to get too close to Cher because of her reputation as a femme fatale.''

Cher regrets ripping Miley Cyrus.

She Tweeted: "Re: Miley S... I Think What I Think, but Having Said That...I'm a little ashamed... "I didn't keep my big Opinionated mouth Shut.Wtf (what the f**k) is My Problem ! I'm 2 (too) Old to fall prey 2 (to) 'Tell us, Oh wise 1 (one),What did You think of M.S (sic)?' What I should have said (is), 'I didn't like it that much, but she's Pushing The Envelope, being an Artist! She's Talented, & Didnt (sic) Commit A Felony'..."But somehow my ego had 2 (to) get Its 2 Cents In! ...I Didnt (sic) SUPPORT A FELLOW Artist. TRUTHFULLY SHE WAS Fkng (f**king) Brilliant..Cause...We're Still Talking About It. Ps this is Not an apology 4 (for) what I Thought, its (sic) a Reminder, that if I don't practice (sic) my principles, I loose (lose) Them".

Wetpaint claims Backstreet Boy Nick Carter is writing a tell-all book.

The site quotes him as saying: "During the height of my problems, I did Ecstasy, cocaine and drank a large bottle of vodka a night. I regret taking Ecstasy. The amount I did caused changes to my brain that are responsible for my bouts of depression now. Paris (Hilton) was the worst person in the world for me to hook up with. She fed my worst impulses as far as partying."
Lindsay Lohan, Jim Carrey, Miley Cyrus, Miranda Lambert, Blake Shelton, Cher, Backstreet Boys, Nick Carter
---