On Air Now: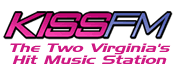 Maximum Music
Miley feuding with Sinead? Britney toned video down?
Posted by Albie Dee on 10/7/2013 11:33:00 AM.
Starpulse claims Sinead O'Connor wrote this letter to Miley Cyrus. It reads: "I am extremely concerned for you that those around you have led you to believe, or encouraged you in your own belief, that it is in any way 'cool' to be naked and licking sledgehammers in your videos. It is in fact the case that you will obscure your talent by allowing yourself to be pimped, whether it's the music business or yourself doing the pimping. Nothing but harm will come in the long run, from allowing yourself to be exploited, and it is absolutely NOT in ANY way an empowerment of yourself or any other young women, for you to send across the message that you are to be valued (even by you) more for your sexual appeal than your obvious talent.I am happy to hear I am somewhat of a role model for you and I hope that because of that you will pay close attention to what I am telling you. The music business doesn't give a s**t about you, or any of us. They will prostitute you for all you are worth, and cleverly make you think it's what YOU wanted... and when you end up in rehab as a result of being prostituted, 'they' will be sunning themselves on their yachts in Antigua, which they bought by selling your body and you will find yourself very alone...You ought be protected as a precious young lady by anyone in your employ and anyone around you, including you. This is a dangerous world. We don't encourage our daughters to walk around naked in it because it makes them pray for animals and less than animals... You are worth more than your body or your sexual appeal. You also said in Rolling Stone that your look (in the video) is based on mine. The look I chose, I chose on purpose at a time when my record company were encouraging me to do what you have done. I felt I would rather be judged on my talent and not my looks. I am happy that I made that choice, not least because I do not find myself on the proverbial rag heap now that I am almost 47 yrs (years) of age... which unfortunately many female artists who have based their image around their sexuality, end up on when they reach middle age.Real empowerment of yourself as a woman would be to, in future, refuse to exploit your body or your sexuality in order for men to make money from you... It's really not at all cool. And its sending dangerous signals to other young women. Please in future say no when you are asked to prostitute yourself. Your body is for you and your boyfriend. It isn't for every spunk-spewing dirtbag on the net, or every greedy record company executive to buy his mistresses diamonds with."
** UPDATE **

On Thursday, Miley responded: ''Before Amanda Bynes.... There was.... '' and ''Sinead. I don't have time to write you an open letter cause Im hosting & performing on SNL this week.''Sinead responded: Miley… Really? Who the f—k is advising you? Because taking me on is even more f—kin' stupid than behaving like a prostitute and calling it feminism. You have posted today tweets of mine which are two years old, which were posted by me when I was unwell and seeking help so as to make them look like they are recent. In doing so you mock myself and Amanda Bynes for having suffered with mental health issues and for having sought help.I mean really really… who advises you? have you any idea how stupid and dangerous it is to mock people for suffering illness? You will yourself one day suffer such illness, that is without doubt. The course you have set yourself upon can only end in that, trust me.I am staggered that any 20 yr old woman of the 21st century could behave in such a dangerous and irresponsible manner as to not only send the signal to young women that its ok to act like prostitutes but also to the signal that those who have suffered or do suffer mental health problems are to be mocked and have their opinions invalidated. Have you no sense of danger at all? or responsibility? Remove your tweets immediately or you will hear from my lawyers. I am certain you will be hearing from all manner of mental health advocacy groups also. It is not acceptable to mock any person for having suffered.It is most unbecoming of you to respond in such a fashion to someone who expressed care for you. And worse that you are such an anti-female tool of the anti-female music industry. I hope that you will apologize to Amanda Bynes and to any person who has been wounded by your mockery of those who have suffered. And I hope that you will wake up and understand that you in fact are a danger to women.Furthermore you posted a photo of me tearing the pope's photo .. as if to imply insanity.. by doing so all you have achieved is to expose your staggering ignorance. I suggest you read The Philadelphia Report, The Boston Report, all the reports which will illuminate for you why that action of mine remains sane and valid. By mocking it you mock every child who suffered sexual abuse at the hands of priests and had it covered by the Vatican. You could really do with educating yourself, that is if you're not too busy getting your t–s out to read.


Showbiz Spy claims JLo was heavily involved in the casting of her new movie 33. The film is about the 33 Chilean miners, who were trapped underground for 69 days. A source tells the site, The film also tells the stories of other wives, girlfriends and mothers who waited – and Jennifer went nuts making sure no actress cast in those roles would be prettier, or have a sexier body than she does. She kept going through hundreds of casting photos and whenever she spotted a female who looked too cute or sexy, she'd slash a big, black 'X' across their face with a Sharpie! The girl doesn't want any competition."



Britney Spears says she toned down her video for "Work Bitch". "I cut out like half the ['Work Bitch'] video because I am a mother and because, you know, I have children, and it's just hard to play Sexy Mom while you're being a pop star as well. ... I just have to be true to myself and you know, feel it out when I do stuff. And just let them know, you know? A lot of sexiness goes into what I do, you know? But sometimes I would like to bring it back to the old days when there was, like, one outfit through the whole video, and you're dancing the whole video, and there's, like, not that much sexy stuff going on. It's about the dance. It's old school. It's, like, keeping it real and just making it about the dance. I'd love to do a video like that."



Nicki Minaj is denying reports she slept with Zac Efron. She Tweeted: "Who exactly is Zac Efron tho? I'm sorry, I'm so confused". Nicki then saw Zac's pic and Tweeted: "Oooohhhh ok… Well I guess that rumor isn't so bad after all. lmfao."



Katy Perry tells ABC that "Roar" is all about standing up. ''The song is all about me finding the strength to stand up for myself and to myself. When you're a kid there are a lot of bullies in the playground, then you grow up and people aren't so outwardly mean, but you find yourself being your [own] biggest bully in the way of your own success, personally and professionally. I've also been through a big change in my life in the past year," she said. "This time last year I was very unbalanced; professionally I was at the height of my career, and personally I was very immature."
Katy Perry, Nicki Minaj, Zac Efron, Britney Spears, Jennifer Lopez, Sinead O'Connor, Miley Cyrus
---
Lohan leaves rehab? The Voice rejected JLo?
Posted by Albie Dee on 8/1/2013 11:27:00 AM.
Lindsay Lohan left rehab yesterday and is now staying
with a sober coach in L.A. A source
tells Perez Hilton, "Based upon past experiences of what happened when Lindsay
gets out of treatment and goes right back to bad influences and behaviors,
Lindsay has said that she is going to keep Samantha Ronson out of her life."
The NY Post claims The Voice rejected JLo. A source
tells the paper, "She made a formal offer to be on the show. They said no to
that." An NBC rep tells Page Six JLo's performance was also rejected. "It was
simply a matter of timing. The producers love Jennifer Lopez and tried to make
it work, but due to the show's format it just didn't allow for another solo
performance."
Showbiz Spy claims Kanye West didn't like Kris Jenner using
a North West stunt double on her
show. A source tells the site, "Kanye went CRAZY. He just kept ranting,
'all Kris cares about is her damn ratings — she never stops promoting! And it's
just killing Kim! She's crying her eyes out, fearing she'll ultimately have to
choose between her mom and her man. Kanye's trying his hardest to stay cool
right now because Kim just gave birth, but who knows how long that will last!"
Perez Hilton claims Amanda Bynes was hospitalized with a
5150 hold which is an involuntary psychiatric hold. A source tells RADAR
Online, "Lynn is ready to drop
the petition to become Amanda's temporary conservator, if her daughter agrees
to continue to get medical treatment. Getting the conservatorship was a
last-ditch effort for Lynn, in
order to get Amanda medical treatment. It broke Lynn's
heart to have to do it, and she is really leaning toward dropping it. Amanda
"is agreeing to stay in treatment. She will say anything to get out and stop
her mom from getting a conservatorship. Lynn
needs to carefully evaluate the situation before deciding anything. Is Amanda
really in the proper state of mind to be making any decisions? Amanda has
agreed to get treatment in the past, but then doesn't follow-up."
A source tells the New York Daily News: ''The goal is to get
her treatment, either through the courts or some other way. That's the only
goal. 'Her mom has seen her (in the hospital). They're still talking.''
Katy Perry says acting is harder than singing. She tells
RADAR Magazine, "It's definitely a lot of effort to be an actor, and it's
not something just anyone can roll into. I think you get a lot of people
thinking, 'If I can act, I can sing; if I can sing, I can act', and it's just
not true. I think that it's actually harder and it takes more time than a music
career. You wake up at four or five am. That's commitment! If the movie would
start filming at 11am then I would do
it.''
Katy Perry wants to star in Blade Runner 2. She tells
Metro, "With films, I hope to win you all over with animation and then do
other films. I am really interested in comedy, and I would really love to play
Rachael in Blade Runner 2, if Ridley would just call! I think I'd enjoy playing
the opposite of what you expect."
DJ Khaled proposed to Nicki Minaj. He flashed a 10-carat
diamond ring worth $500,000 and asked her to marry. Nicki says, "I was shocked
just like the rest of the world and I was cracking up laughing with the rest of
the world 'cause Khaled is a master at what he does. Nobody in my real life
took it seriously. Everybody just hit me like, 'LOL. Yo, Khaled is crazy.'
Khaled is my brother and Khaled was not serious with that damn proposal, ya'll.
Please let it go. He was kidding. He's not attracted to me, he doesn't like me.
We're brother and sister."
Lindsay Lohan, Jennifer Lopez, The Voice, Kanye West, Amanda Bynes, Katy Perry, DJ Khaled, Nicki Minaj
---
Mariah hospitalized? Snooki giving parenting advice?
Posted by Albie Dee on 7/11/2013 3:00:00 PM.



Mariah Carey was briefly hospitalized on Sunday after
suffering a shoulder injury while shooting a music video. She is now fine. The
NY Post claims she tripped while dancing in high heels.




** UPDATE ** Nick Cannon tells NBC, "She's such a trooper. I was going
to rush to the hospital with her, [but she said,] 'You get back in there and
finish that video!' Then, after they put [her] shoulder back in place, bandaged
her all up, she came back to the video early in the morning and finished out
everything. She was in this nice, beautiful gown, heels on and everything, and
was kind of on this platform and reached and slipped and fell on her whole
side," Cannon recalled. "It was pretty serious. Not only did she
dislocate her shoulder, she actually cracked a rib and . . . she chipped her
shoulder bone."




Nicki Minaj says men are like dogs. She tells US
Weekly, "Don't chase any man. Put your school first. Men love independent
women. You don't have to be a bitch, but there's nothing wrong with it at
times. And: men are kids at heart. They want to be nourished and pet like a
dog."




Entertaimentwise claims Taylor Swift has increased
her security because a Pittsburgh
man, named Joseph Jackson, arrived at a concert with posters that read: ''I luv
you," and "Taylor Swift is with satan.'' He also allegedly threatened her on
Facebook.




Snooki has written a letter to Kate Middelton about becoming
a mother. E! published it. It reads:




"In the beginning, right when you take your royal
golden nugget home to the castle is the most exciting experience of your life.
I couldn't wait to wake up in the middle of the night to take care of my little
prince Lorenzo. But that lasts for about a few days. Then it's like, 'I love
you but OMG stop crying! I'm exhausted.' The
lack of sleep you will get used to—just do your makeup, put a tiara on, and
you'll look beautiful as usual. I have no doubt that you will be an amazing
mom, but talking to other moms helps, especially being a new mommy. I think we
can now add Goddess to your list of titles. It's hard, but don't stress out!
Enjoy your pregnancy and be excited. Enjoy your time at home—or the castle, in
her case—with the baby. Especially the first few months.''




The Sun Times is now claiming George Clooney and Stacy
Keibler have split.




Source #1 tells the paper: "While Stacy long said she wasn't
interested in babies or marriage, she either kept those thoughts secret or
simply changed her mind.'' Source #2 tells the paper: "George has always made it very
clear that he has no interest in either remarrying or fathering a child. Stacy
was a bit smarter than others, by not pressuring George, but that seemed to
have changed some time after the first of the year. … And that is a total
turnoff for George."


The Millionaire Matchmaker Patti Stanger tells Life & Style Weekly,
''George Clooney should give love a shot with Jenny McCarthy. She doesn't need
him to build her career, she doesn't want kids and she's used to dating
A-listers like Jim Carrey. She's his look and will keep him laughing. A Scorpio
and Taurus are a sizzling combo!"


JLo was homeless at 18. She tells W magazine, "My mom
and I butted heads. I didn't want to go to college -- I wanted to try dance
full-time. So she and I had a break. I started sleeping on the sofa in the
dance studio. I was homeless, but I told her, 'This is what I have to do.' A
few months later, I landed a job dancing in Europe. When
I got back, I booked 'In Living Color.' I became a Fly Girl and moved to L.A.
It all happened in a year."



Mariah Carey, Nick Cannon, Nicki Minaj, Taylor Swift, Snooki, Kate Middelton, Jennifer Lopez
---