On Air Now: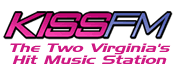 Maximum Music
Lindsay Lohan has Paris' brother beaten up? Vin Diesel misses Paul Walker!
Posted by Albie Dee on 12/9/2013 10:52:00 AM.
Paris Hilton's little brother was badly beaten at a party and claims that Lindsay Lohan orchestrated the assault.
More
Kelly Clarkson, Richie Sambora, Lady Gaga, Britney Spears, Vin Diesel, Paul Walker, Simon Cowell, Paris Hilton, Lindsay Lohan
---
Katy Perry gets candid? Duck Dynasty CD?
Posted by Albie Dee on 10/2/2013 11:04:00 AM.
Katy Perry gets candid in her new cover interview for Billboardmagazine, in which she admits to suicidal thoughts after her split with ex-husband Russell Brand, explains a less than friendly encounter with Barbara Walters and also reveals the extent of her infatuation with boyfriend John Mayer.


The Cast of Duck Dynasty Is Releasing A Holiday CD Called ''Duck the Halls: A Robertson Family Christmas'' ... It will feature "I'll Be Home for Christmas" and "Ragin' Cajun Redneck Christmas''.



Paris Hilton is releasing another CD. She tells MTV, "I've been recording this album for about a year and a half now. After being in Ibiza I was so inspired I met so many amazing DJs and producers, so people kept sending me different songs and making this album and I'm so proud of it."



InTouch Weekly claims Cameron Diaz recently treated the cast and crew of her new film The Other Woman to $1,000 worth of McDonald's. A source tells the mag, ''Everyone was there working hard to finish up the final scenes and they were famished, so Cameron gave her assistant $1,000 in cash and had her make a run to McDonald's. It was like a big picnic - so much fun. Everyone was really grateful."



Taylor Swift tells Glamour magazine she avoids negative stories about herself. ''You can be obsessed with the bad things people say and the good things, either way you're obsessed with yourself and I'm not - you can become unhinged so easily. Vanity can apply to both insecurity and egotism. So I distance myself, because I feel everything. The little I am exposed to hurts my feelings. The only things I can really control are my songs and my behavior. The rest? If I focused on it that would lead to insanity. There's room for role models who make mistakes. There's clearly room for role models who are made fun of at award shows. Not that I necessarily enjoy being poked fun at, but that's gonna happen to the fans, too. Whether in a board meeting or in school or on Facebook, where they'll get humiliated publicly.'



Taylor Swift tells Perez Hilton she has yet to meet her 'perfect fit'. "Here's what I've learned about deal-breakers. if you have enough natural chemistry with someone, you overlook every single thing that you said would break the deal. I've seen my friends take someone back after they've cheated because they fit perfectly. But I don't know, because I've never had a perfect fit with someone."
Duck Dynasty, Katy Perry, Taylor Swift, Perez Hilton, Cameron Diaz, Paris Hilton,
---
Paris Hilton not an airhead? Selena Gomez gets an intervention?
Posted by Albie Dee on 8/19/2013 11:26:00 AM.
Contact Music claims Glee creator Ryan Murphy received death
threats after ending Santana's relationship with Brittany. Naya
Rivera, who plays Santana, tells Complex magazine, "Having gay characters
makes a difference, especially when you are a teenager and you need people to
look up to. Your world feels so small. The tiniest thing can make you think,
'I'm gonna die!' I'm glad Glee is around for people dealing with something that
big in such a small world. It's important."
Paris Hilton insists she is not an airhead. She tells
Metro she acted like one for The Simple Life. ''When we did that, it was the
first reality show. I'd never been on camera in my life. I didn't really know
what to do. The producers told Nicole to be the troublemaker and me to be the
ditzy blonde rich girl. I tried to play a character ... I didn't realize I
would end up doing that character for five years. There are a lot of
misconceptions about me because people know me from 'The Simple Life'. They
didn't understand that I was acting and I was being a character so they assume
I'm a complete airhead.''
Former American Idol star Justin Guarini is struggling. He
blogged: "There was a time when I couldn't walk the street w/o being stopped a
hundred times for a photo or a press of flesh. Now one in a thousand might stop
me, or notice. For the rest I might (might) trigger some dim memory, stuffed at
the back of long unfired synaptic pathways overgrown with the clutter of social
media."
I have spent days skipping meals in order to make sure I
have enough. To make sure my children, and my wife have enough. Now, I'm
unafraid to say that I am terrified. I am struggling to make each day meet the
next without breaking down and curling up. Sometimes I envy people who sit at a
desk all day (at least you know where your next meal is coming from). I'll
smile, and laugh, and joke, and entertain … because sometimes it's the only way
to keep the ghosts of regret and loss at bay."
Life & Style Weekly claims Selena Gomez's family
recently staged an intervention to prevent her from dating Justin Bieber again. A
source tells the mag, "They told her Justin was a really bad person. They
said she has to get rid of him from her life, otherwise they can't be a part of
her life — her new baby sister included. There were tears from everyone and
Selena was devastated. She promised her family she wouldn't see [Justin] again.
It's going to be tough for her, but she wants to break free this time."
Showbiz 411 claims Robin Thicke and Pharrell Williams
are suing Marvin Gaye's family because they have asked to be compensated
because they claim "Blurred Lines" sounds like Gaye's 1981 hit, "Got to Give it
Up."
Ryan Murphy, Glee, Paris Hilton, American Idol, Selena Gomez, Justin Bieber, Robin Thicke, Pharrell
---