On Air Now: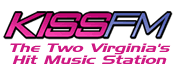 Kiss FM
Miley almost dies while bowling? Lohan doing best to stay sober?
Posted by Albie Dee on 9/19/2013 11:33:00 AM.
Miley Cyrus almost died while bowling. She tells the Daily Star, "I literally almost died the last time I played. I will never play again. The shoes are way too slippy and I went sliding down the lane and almost went through the pins. I did do a strike but it was with my own body... I was actually really frightened."

RADAR Online claims Kim Kardashian continues to contact the paparazzi.

A source tells the site, "Kim is letting Kanye revamp her entire lifestyle right now and she's loving the changes he's making, but she is still the same old schemer that she's always been! Kim isn't going to ever stop secretly texting the paparazzi or the people she knows that can help her stay famous. Kanye would be really mad if he knew that she's doing it, but Kim is still texting with paparazos and talking to people that she knows will get her side of any story out. Kim knows what made and kept her famous. She isn't going stop doing what she does, which is stay in the spotlight — and that's no matter what she tells Kanye."

Life & Style Weekly claims Lindsay Lohan is serious about staying sober.

A source tells the mag, "Before Lindsay went to rehab, she would pretty much turn up any where if someone paid the right price, but things are different now. She's been offered tens of thousands of dollars to attend events and make other appearances, but has turned them all down in order to maintain her sobriety. She runs everything past her therapists and sober coach. She's committed to staying sober this time around."

Will Smith tells Queen Latifah he was in bed with Jada when the tabloids reported they were splitting.

"Like a year ago, there were all these rumors that me and Jada were getting a divorce. So I get the Google Alert, I'm laying in bed - with Jada. It says, 'Jada Pinkett Smith files for divorce.' So I'm like, "This is crazy!' It's hard in relationships in general when people expect it to be easy. It's not easy. It's the individual most difficult thing that you're ever going to do in your life - to try to handle the challenges of life and family and love, side by side for somebody for the rest of your life? It's a battle."

Entertaintmentwise claims Rihanna and former fling, model Dudley O'Shaughnessy, have been in contact.

A source tells the site, "Rihanna and Dudley were really keen on one another when they were an item a couple of years ago. They had a really good time together and ended things amicably — traveling got in the way. It's been easy for them to rekindle their romance and take things from where they left off. She goes weak at the knees for him, is crazy for his accent and only has good things to say about him. Ri has been keeping her options open. He always looks back fondly on their time together and is excited to be speaking to her again — getting things back on track while she was in town."

Pink tells E! that Miley Cyrus' recent performances have been tacky.

"No, I think it's tacky. She's really freaking talented. She's beautiful. She can sing her ass off and to go up there and do that? She's cheating herself and she's cheating the rest of us…She can do what she wants. People can like it if they want. I'm not going to buy it. She can do better. I've seen her do better."
Miley Cyrus, Kim Kardashian, Lindsay Lohan, Will Smith, Queen Latifah, Rihanna, Pink
---