On Air Now: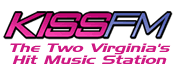 Kiss FM
Paul Walker's daughter did not see accident? Miley's credit card declined?
Posted by Albie Dee on 12/5/2013 10:21:00 AM.
Showbiz Spy claims Paul Walker's daughter did not witness his death. His family released a statement that read: "It is unfortunate that claims are being made to the media that Paul's daughter Meadow was at the event on Saturday when the accident occurred. We want to clarify that Paul went to the event alone. Meadow was not at the charity event on Saturday and thankfully, did not witness the accident. Any claims stating otherwise are inaccurate. Sadly, there's also numerous people creating fake social media profiles claiming to be Meadow. We would like everyone to know that Meadow does not currently have any public profiles and is not currently active on social media. We ask that her privacy be respected at this time."

OOPS SOMEONE HAD A BRAIN FART: On Monday, Wheel of Fortune aired an episode that featured a puzzle with the answer"The Fast and the Furious". The show apologized and said, "The hearts of everyone at Wheel of Fortune go out to the family, friends & fans of Paul Walker."


Charlie Sheen recently ripped porn stars Jayme Langford and Jana Jordan for trying to use his credit cards. He told TMZ, ''With violent hatred, I hope you two charlatans fatally choke on a Vons can of pressed turkey... It's Sheeniously poetic that on a day rooted in the celebration of gratitude, I can dance joyously on the graves of your napalm charred corpses, as I revel in the absolute and perfect reality of your swift and perfect disposal. Not since the cancer known as Brooke have I been the victim of such an elaborate and dastardly shakedown. I've observed more nobility and honor in the drifters I've run over and child molesters I spit on at Pelican Bay... Lose my number. Erase the memory of me. Never speak my name in public or private. You know my code.''

The NY Daily News claims Brad Pitt has purchased a $3.3 million WWII Spitfire plane. A source tells the paper he was inspired while filming his new war movie. "Brad, who has done everything from sleep in trenches to learn to drive a tank for the film, has now invested in one of the iconic machines.''

New Weekly claims Miley Cyrus' credit card was recently declined at a Hollywood music store. A source tells the mag, "Miley was embarrassed when her card was denied. [But] the cashier was really nice and told her the bank probably put a hold on it because it was a large purchase, so she dug out another card and the payment went through."

Rihanna tells GLAMOUR magazine she fears she is constantly being watched. ''There's stuff like not being able to walk around as I please. I feel like I'm being watched. Always. Like, I want to tan topless somewhere, and I know I probably could never do that. Even if I'm upstairs in my bedroom and the curtains are pulled, I feel like the paparazzo's outside on a boat somewhere or somebody's peeping.''


Kanye West tells Radio.com he is more relevant than most corporations. "The [biggest corporation's] amount of money can only equal the amount of relevancy that me and Kim have. I might not be a billionaire, but I'm a trillionaire in relevancy."

Wiz Khalifa posted a pic on Instagram of him in the recording studio with none other-BILLY RAY CYRUS?...is this a trend for the Wiz?

Jon Bon Jovi tells news.com.au that Richie Sambora was never fired. "Richie was never fired from the band. He just didn't come to work any more. Some day when this is all over, the three of us would like to talk to him and say 'what happened'. If you didn't go to work tomorrow I think ultimately your editor or your publisher would say 'where are you?'. So there you go - he was never fired, we certainly have no animosity and when the tour is over he can come and see me and Tico and Dave and explain what happened."
Bon Jovi, Wiz Khalifa, Kanye West, Rihanna, Miley Cyrus, Brad Pitt, Paul Walker, Charlie Sheen
---
Anchorman & Robin Thicke duet? Drake & Khloe getting close?
Posted by Albie Dee on 11/28/2013 10:02:00 AM.
The NY Post claims Ron Burgundy and Robin Thicke have recorded a cover of Christopher Cross' 1980 hit 'Ride Like The Wind' for the 'Anchorman 2' soundtrack. A source tells the paper, ''Everyone's on board for a proper music video, but Will's concerned about his schedule.''

The LAPD recently arrested Darwin Vela and Kelly McLaren for trying to extort Charlie Sheen. A source tells RADAR Online, ''Just a few weeks ago, Vela and McLaren approached Charlie Sheen's reps, and said they were in possession of a sex tape in which the actor was featured. They also claimed to have other incriminating information against Charlie, and wanted money. Charlie's camp immediately went to the cops. There is absolutely no sex tape involving Charlie that they are in possession of. It was a shakedown and a really bad one at that. Charlie is fully cooperating with the ongoing investigation. It was over six figures that they wanted from Charlie. They were focused on the money, and that is it."


Former "Malcolm in the Middle" star Frankie Muniz has suffered another mini stroke. He Tweeted: "Almost a year to the day, I experienced another mini stroke. Hopefully that will be the last. Miserable."

Kanye West has signed a deal to endorse Adidas. ''I took the adidas deal because I have royalties and I have to provide for my family. Whatever is official, non-official, official-what y'all gonna see is I'm gonna be the Tupac of product. I'm gonna be the first hip-hop designer and because of that I'm gonna be bigger than Wal-Mart. Nike told me, 'We can't give you royalties because you're not a professional athlete.' I told them, 'I'll go to the Garden and play one-on-no one.' I'm a performance athlete.''

Hollywoodlife.com claims Rihanna doesn't care that Drake and Khloe Kardashian are getting close. A source tells the site, "Drake's not her man. If they were together than that would be a different story. She's not intimidated by her or any other woman for that matter. Rihanna's not the jealous type anyway but there's nothing to even worry about because she and Drake haven't had that conversation yet. She's not really ready to jump into another relationship. After she's been burned and hurt, she will need some time, lots of time, before she's ready to go back in with her heart open to trust a guy."

Kelly Clarkson tells NBC she tried to keep her pregnancy a secret. "We were trying to wait until the end of my first trimester because you're supposed to, I guess, because you're less likely to have a miscarriage. But everybody kept talking about it and I had to cancel something because I've been so ill. I didn't want people to think I was canceling because I'm lazy or something, so we just told people."

Jon Bon Jovi tells NBC he cried the first time he saw his son, Jesse, run out on the field as a walk-on cornerback for the Notre Dame football team. "You cry like a baby, every mom or dad that put their kid in a helmet and a pair of pads dreams of the day that they are going to run of the tunnel at place like Notre Dame. Notre Dame is a really hollowed and sacred ground, to be a part of this culture is fantastic for everyone involved."
Bon Jovi, Kelly Clarkson, Rihanna, Drake, Kanye West, Fankie Muniz, Charlie Sheen, Ron Burgundy, Will Ferrell, Robin Thicke
---
'Professional Microwaver' melts PS4? Oprah refused to get naked?
Posted by Albie Dee on 11/19/2013 11:09:00 AM.
Man Microwaves PS4 ... 'Professional Microwaver' Kenny Irwin purchased the PS4 this past weekend before microwaving it. It took one minute and 44 seconds before the game console caught on fire. Kenny is selling the melted PS4 on ebay. Bidding reached $11,151.30

Oprah tells The Daily Mail she refused to get naked in The Butler. ''You know, he [director Lee Daniels] would have had me buck naked on that sofa if I had let him. He did more screaming than I did - I'm not a screamer.'


Lorde recently returned to her old high school to judge a talent contest.

The NY Daily News claims Rihanna and Drake recently dropped $17,000 at a Houston strip club.

Lady GaGa says she won't join the '27 Club' like Kurt Cobain, Jimi Hendrix, Brian Jones, Janis Joplin and Jim Morrison. "I do put that pressure on myself; I have to be high to be creative. I need that. That's an error in my life that happened for over 10 years," Gaga admitted. "Can I be brilliant without it? I know that I can be and I have to be because I want to live, and I want my fans to want to live. I don't want them to torture themselves in the way I have. I want to show people that I will last past 27 and I will last longer, and so will you."

Argentina impounded Justin Bieber's concert equipment because of a legal dispute. A paparazzo claims his guards destroyed his camera outside a club. A source tells AFP, "Customs impounded for 30 days all Bieber's goods at the Ezeiza International Airport: audio equipment, sound, lights and the clothes he used in his show. It is the first time Argentine customs has impounded belongings of a foreign artist.''

Imagine Dragons hopes to release a new CD next year. Lead singer Dan Reynolds tells MTV, "We're always writing on the road, [so] that second album will come, unless we die at the age of 27 next year. Hopefully we don't die and there will be a second album. I don't know when it will be, but it may come."
PS4, Oprah, Lorde, Rihanna, Drake, Lady Gaga, Justin Bieber, Imagine Dragons
---
Bieber's escort talks? Taylor to diss Bieber?
Posted by Albie Dee on 11/13/2013 11:26:00 AM.
US Weekly claims Will and Jada Pinkett Smith took their family to Vegas to celebrate Trey Smith's 21st birthday. A source tells the magazine, " Will and Jada, in particular, were in high spirits, rarely leaving one another's side. They even snuck a few happy moments together away from the rest of the revelers.''

Tati Neves, the escort who claims she slept with Justin Bieber, tells the Sun, "It was one of the best moments in my life. It was marvelous and unforgettable. He has quite a fit body and he looked great naked. A man must know what to do to make me happy - Justin did all that and more. Take it from me, he's well endowed - and very good in bed. "There were about ten of us. Most of the girls were teenagers and very giggly. The house was beautiful. Justin looked at me and called me over. He was really polite to me and gentle - surprisingly very mature for his age. I was still in bed with Justin when my friend texted me to say, 'Oi amiga, where are you?' I texted back, 'I'm here in bed cuddling up to Justin Bieber.' The video was just for her eyes only. I am really angry with her."


Gigwise claims Mariah Carey is going to guest star on American Dad. Producer Matt Weitzman tells the site, "Mariah was great to have in the studio. She'd never done voiceover work before, but she was clearly so comfortable in front of the mike. She's naturally funny."

Contact Music claims Rihanna is renting her California home for $65,000 a month. It has seven bedrooms, nine bathrooms and an infinity pool.

Hollywoodlife.com claims Taylor Swift is planning to diss Justin Bieber in a new song because he dissed her in a song called "All Bad". A source tells the site, ''Taylor has heard the song, and she is definitely going to respond at some point. She has the mentality now that payback is a bitch. A song about him has no timetable, but it's inevitable."
Taylor Swift, Justin Bieber, Rihanna, Mariah Carey, Will Smith, Jada Pinkett Smith
---
Kanye wants lavish wedding? JLo pregnant?
Posted by Albie Dee on 11/1/2013 11:23:00 AM.
Female First claims Kanye is planning a lavish wedding. A source tells the site, "Kanye wants it to be the greatest show on earth. He wants fire-eaters, acrobats and special performances from his musical friends, including Jay-Z. He's even suggested hiring elephants for him and Kim to ride on and hand-crafted jeweled Maison Martin Margiela masks for them to wear at the altar. Kanye will spare no expense when he and Kim marry. He wants the main event in LA, as well as huge parties in New York and Miami. He's already hired five assistants to help with the planning and has joked he wants it to be bigger than the royal wedding.

InTouch Weekly claims Miley Cyrus has been hooking up. A source tells the magazine, "She's always looking for male attention. It's uncomfortable to be around. She never wants to be alone.''


Celeb Dirty Laundry and OK! magazine claim JLo may be pregnant. A source tells the sites, "If Jen's pregnant, there's no doubt that it will have caused more than a few arguments, because Casper is not keen on becoming a father right now. There's no doubt Jen is surprised that they've lasted this long, and it's because they've found a really solid friend in each other. It's when talk of babies, cougars and money comes up that things go wrong. If she is pregnant, and they're going through a rough patch, which they are, Jen will be tempted to cast Casper off."

The National Enquirer claims Stacy Keibler may return to the WWE. A source tells the tabloid she got used to living the good life with George Clooney. "Stacy is considering making a one-time appearance on the wrestling circuit. But it's got to be a cash-heavy offer. She would like the dough. Stacy had it all. Private jets, a mind-blowing wardrobe, whatever she wanted was at her beck and call. I remember when she spent thousands on a high-tech tanning bed! Since they split, Stacy's had to give up a lot. But she still buys the best of everything and splashes out big bucks every week at the spa. She has two trainers, a health coach and a private chef. She estimates she NEEDS over $50,000 a month to support her current lifestyle. A million-dollar appearance fee would cover her ex­penses for a year and leave enough left over for her to make a serious investment in something. Stacy admits a return to wrestling isn't quite what she had in mind, but the offers are getting too good to refuse."

Contact Music claims Rihanna has been granted a permanent restraining order against Jonathan Whooper. He's facing felony charges for attempted burglary, vandalism and stalking after he tossed a chair through a glass door at her home. Whooper also claims he is Rihanna's future husband.

Kelly Clarkson says she cried at her wedding. "Honestly, Oh my god, I bawled like a freaking baby! We made up our own vows and then it was like the worst idea ever, I could barely get them out. Like it was so bad. If I would have had to have done that in front of a bunch of people - I would have vomited!"


James Hetfield tells Q magazine that Metallica likes Justin Bieber. ''Are we Beliebers? Yes.'' Lars Ulrich added: ''Is it possible to have respect for him without being a Belieber? I think the kid's really talented and obviously to go through what he's going through at that early age must be a mind***k. So the fact that he still goes out there and does it, I admire that and I think he's super talented, so I guess I am kind of a Belieber. If he likes 'One', and Liam Gallagher likes him, OK, there you go.''
Kanye West, Miley Cyrus, Jennifer Lopez, Stacy Keibler, Rihanna, Kelly Clarkson, Metallica, Justin Bieber
---
Next Entry