On Air Now: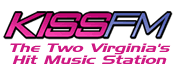 Kiss FM
Brad Pitt & Shia LaBeouf camping together? Mariah hated Idol?
Posted by Albie Dee on 11/15/2013 10:41:00 AM.
The Daily Record claims Brad Pitt and Shia LaBeouf pitched a tent on the set of their new WWII movie Fury. Extras secretly dressed as soldiers and scared the actors in the middle of the night. A source tells the paper, "Brad got the shock of his life. He and Shia were utterly petrified by the sight of an army of troops. They started screaming and running away. Needless to say, everyone else found it absolutely hysterical."

Mariah Carey tells WQHT she disliked American Idol. "Honestly, I hated it. I thought it was going to be a three-person panel. They gave me a nice dangling monetary moment, and I was just like, 'Okay. Randy Jackson will be there; I've known him forever (her manager). He used to play bass for me. Like, this isn't a big deal. This will be nothing.' But it wasn't that. It was like going to work every day in hell with Satan."


Miley Cyrus tells Perez Hilton she smoked weed at the MTV EMA's because she knew people would like it. "I just did it mostly 'cause I knew the fans in Amsterdam would love it. And I knew that the whole place would go super wild. It's just not something I think about. I was just was walking out of my room and then I was like 'oh I have this in my bag. That will be really funny. I didn't say anything to anybody. And I don't tell anyone I'm going to do it. Some people just over think so much."

Perez Hilton claims Miley Cyrus' VIP tour package costs $995 and includes a picture.

Eminem's The Marshall Mathers LP 2 tops this week's charts with over 792,000 copies sold.




JLo, TLC and Katy Perry will perform at the American Music Awards.
Brad Pitt, Shia LaBeouf, Mariah Carey, Miley Cyrus, Eminem, Jennifer Lopez, TLC, Katy Perry
---
Kim & Kanye to marry in Vegas? Snoop's son in a fight?
Posted by Albie Dee on 10/25/2013 11:02:00 AM.
The Daily Star claims Kim and Kanye want to marry in Vegas. A source tells the paper, "Kanye is a big Elvis fan and he thinks it would be fun to get married in a chapel. It was his suggestion and he was surprised when Kim said it was a great idea. Before he proposed, the couple checked out the Graceland Wedding Chapel, where Jon Bon Jovi got wed, as well as Miley Cyrus' parents. They know it's cheesy, but it's kind of sexy and cool at the same time. They want to have an Elvis impersonator singing Love Me Tender."

Showbiz Spy and the National Enquirer claim Brad Pitt and Shia LaBeouf recently scrapped on the set of their new WWII movie. A source tells the sites, ''Shia became a bit too intrigued by the machine guns in the tank's turrets and started firing the guns wildly between scenes. The guns were loaded with blanks, not real bullets, but Brad was NOT happy with Shia goofing around. He tapped him on the shoulder, meaning to caution him, but Shia whipped the gun turret around and hit Brad smack in the face with the hot barrel! Brad, livid, yelled, 'Quit f****** around!' Everyone froze, but Shia started laughing — and Brad just snapped! He lunged – and crew members literally had to pull him off the jerk. Shia yelled, 'Hey, man, what's your problem?' Bellowed Brad, 'I have 5-year-olds more mature than you!' Later, they both returned, and Shia – looking very sheepish – turned to Brad and asked: 'Are we good?' They shook hands and we're happy to report there've been no further altercations!"

Katy Perry has hair from Taylor Swift and Miley Cyrus. She says, ''One of the first times I went to the Grammys, I got to share a dressing room with Miley Cyrus and Taylor Swift and I asked them for a lock of their hair from each one of them, which is totally creepy, but awesome. 'I put little bows on them individually and put them in my purse. And that was my little secret - I'm a freak!''


The NY Post claims JaRule is writing a prison cookbook. A source tells the paper, ''He explained that while behind bars he learned to cook anything and everything in a microwave. Ja Rule has admitted prison food wasn't ''too good'' but he was able to eat well by making his own dishes, which included lasagna and cheesecake.''

Snoop Dogg's son, Cordell, has been suspended from his high school football team for throwing a punch at another player during a game. The brawl occurred after a shoving match. Notre Dame, Duke, LSU, Nebraska, UCLA and USC are all recruiting Cordell.
Snoop Dogg, JaRule, Taylor Swift, Miley Cyrus, Katy Perry, Brad Pitt, SHia LaBeouf, Kim Kardashian, Kanye West
---
Shia LaBeouf kicked where it hurts? Kelly Clarkson pregnant?
Posted by Albie Dee on 10/15/2013 11:31:00 AM.
The Sun claims Shia LaBeouf was kicked in the groin in London after filming a vomiting woman outside a club. The woman tells the paper, ''I only realized it was Shia after he'd been beaten up. If I'd known, I'd have let him film me as much as he liked! I have a massive crush on him.''

Heat magazine claims Lady GaGa spends $100,000 a year on bedding. A source tells the magazine, ''She only sleeps on high thread count Pratesi sheets with pink detailing. She even has them dry cleaned - not washed. She is a little germophobic and can also be picky about who handles her sheets - she sends one of her own assistants to handle the dry cleaning wherever possible.''


Kelly Clarkson tells Access Hollywood she wants to be pregnant by Christmas. ''We're getting married soon - like really soon - and I already told him that when we're past the wedding, I want a baby. I was like, 'That's my Christmas present that you can give me.'''

Contact Music claims Justin Bieber attacked DJ Michael Woods' manager in South Korea. Woods Tweeted: " ''Next time u wanna take a cheap shot at my Tour Manager @justinbieber stick around to follow it thru instead of runnin off like a lil p***y. Story is @justinbieber + his army of heavy security muscled in to the booth half way thru my set in S. Korea demanding hip hop... So when I told @justinbieber to f**k off and put some clothes on he took a cheap shot at my tour manager and fled behind a wall of security (sic)''

DJ Deadmau5 Tweeted: ''Dear @justinbieber, would you please grow the f**k up already? In the meantime, put a shirt on, and stay away from nightclubs. Someone needs to jump on Justin's stage and start telling him what to play. I apologize on behalf of Canada. He threw a punch at a fellow DJ because he wouldn't play hip hop. Someone needs to shut that kid down. I'm sorry, but if you got up in my face while I was performing, and demanded me to play some b******t, I'd probably punch you in the neck.''
Shia LaBeouf, Lady GaGa, Kelly Clarkson, Justin Beiber
---