On Air Now: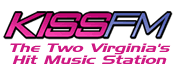 Kiss FM
Kanye wants lavish wedding? JLo pregnant?
Posted by Albie Dee on 11/1/2013 11:23:00 AM.
Female First claims Kanye is planning a lavish wedding. A source tells the site, "Kanye wants it to be the greatest show on earth. He wants fire-eaters, acrobats and special performances from his musical friends, including Jay-Z. He's even suggested hiring elephants for him and Kim to ride on and hand-crafted jeweled Maison Martin Margiela masks for them to wear at the altar. Kanye will spare no expense when he and Kim marry. He wants the main event in LA, as well as huge parties in New York and Miami. He's already hired five assistants to help with the planning and has joked he wants it to be bigger than the royal wedding.

InTouch Weekly claims Miley Cyrus has been hooking up. A source tells the magazine, "She's always looking for male attention. It's uncomfortable to be around. She never wants to be alone.''


Celeb Dirty Laundry and OK! magazine claim JLo may be pregnant. A source tells the sites, "If Jen's pregnant, there's no doubt that it will have caused more than a few arguments, because Casper is not keen on becoming a father right now. There's no doubt Jen is surprised that they've lasted this long, and it's because they've found a really solid friend in each other. It's when talk of babies, cougars and money comes up that things go wrong. If she is pregnant, and they're going through a rough patch, which they are, Jen will be tempted to cast Casper off."

The National Enquirer claims Stacy Keibler may return to the WWE. A source tells the tabloid she got used to living the good life with George Clooney. "Stacy is considering making a one-time appearance on the wrestling circuit. But it's got to be a cash-heavy offer. She would like the dough. Stacy had it all. Private jets, a mind-blowing wardrobe, whatever she wanted was at her beck and call. I remember when she spent thousands on a high-tech tanning bed! Since they split, Stacy's had to give up a lot. But she still buys the best of everything and splashes out big bucks every week at the spa. She has two trainers, a health coach and a private chef. She estimates she NEEDS over $50,000 a month to support her current lifestyle. A million-dollar appearance fee would cover her ex­penses for a year and leave enough left over for her to make a serious investment in something. Stacy admits a return to wrestling isn't quite what she had in mind, but the offers are getting too good to refuse."

Contact Music claims Rihanna has been granted a permanent restraining order against Jonathan Whooper. He's facing felony charges for attempted burglary, vandalism and stalking after he tossed a chair through a glass door at her home. Whooper also claims he is Rihanna's future husband.

Kelly Clarkson says she cried at her wedding. "Honestly, Oh my god, I bawled like a freaking baby! We made up our own vows and then it was like the worst idea ever, I could barely get them out. Like it was so bad. If I would have had to have done that in front of a bunch of people - I would have vomited!"


James Hetfield tells Q magazine that Metallica likes Justin Bieber. ''Are we Beliebers? Yes.'' Lars Ulrich added: ''Is it possible to have respect for him without being a Belieber? I think the kid's really talented and obviously to go through what he's going through at that early age must be a mind***k. So the fact that he still goes out there and does it, I admire that and I think he's super talented, so I guess I am kind of a Belieber. If he likes 'One', and Liam Gallagher likes him, OK, there you go.''
Kanye West, Miley Cyrus, Jennifer Lopez, Stacy Keibler, Rihanna, Kelly Clarkson, Metallica, Justin Bieber
---
Taylor Swift wears read lipstick for a reason!
Posted by Albie Dee on 7/22/2013 11:22:00 AM.
Contact Music claims Londoners threw chips at Rihanna after
she arrived late for a show. The site quotes her as saying, ''This is next
level, there is a good crazy and there is a bad crazy, but when you throw s**t
up here, that's an epic fail. I swear to God, cut that s**t out. Really? Chips?
Chips, though - it's that important?''
Britain's Star magazine claims Kanye West wants more kids
with Kim Kardashian. A source tells the magazine, "At first, Kim thought Kanye
was joking, as she's been through such a stressful time in the past few months
and she's only just started to feel herself again. As soon as she realized he
was serious, it sparked a spat. She wants time to get to grips with motherhood
– she's still struggling to breastfeed – and to enjoy her first precious months
as a mom before she even starts thinking about more children.''
Taylor Swift wears red lipstick for a reason. She tells
Top of the Pops magazine, ''I like red lipstick because wearing it gives me
this feeling of fancy things, elegant ladies and women throughout history who
I've looked up to. My grandmother was absolutely beautiful, even in her old
age. She always wore red lipstick. Maybe that's what I like about it. One of
the best tips is they [make-up artists] have is put on the red lipstick, blot
it with a tissue, then they put powder over the tissue and sort of press it
onto your lips, then reapply the lipstick. It turns into a stain that lasts
much longer.''
US Weekly claims George Clooney pursued Eva Longoria while
he was with Stacy Keibler. A source tells the magazine, ''George began
pursuing Eva,. He told her that he was still with Stacy, but had plans to break
up with her and was interested in being with Eva. When Eva resisted he
continued to pursue her with texts and calls. Eva make it clear to him that she
would not date or be with him until he was completely single. George and Eva
never hooked up.''
The Sun Times claims the producers of Glee have yet to
decide how they are going to handle Cory Monteith's death on the show. A
source tells the paper, "People are still walking around like zombies — in
total shock. They have not even begun to have that conversation. Not yet."A
source tells Hollywoodlife.com,
"Lea is not leaving Glee. Everyone is going to take things lightly as the first
few days back on set are going to be an emotional roller coaster."
Bruce Willis enjoys pottery. He tells the Daily
Express, "I have a pottery collection - Marblehead
pottery. The pottery is from the craftsman era. They used to make it at Marblehead,
Massachusetts, at a sanitarium as a way to
keep the patients occupied. Then the pottery turned out to be so good that they
took it away from the patients and started selling it."
Rihanna, Kanye West, Kim Kardashian, Taylor Swift, George Clooney, Eva Longoria, STacy Keibler, Glee, Cory Monteith, Bruce Willis
---