On Air Now: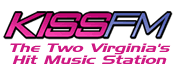 Kiss FM
Lindsay Lohan has Paris' brother beaten up? Vin Diesel misses Paul Walker!
Posted by Albie Dee on 12/9/2013 10:52:00 AM.
Paris Hilton's little brother was badly beaten at a party and claims that Lindsay Lohan orchestrated the assault.
More
Kelly Clarkson, Richie Sambora, Lady Gaga, Britney Spears, Vin Diesel, Paul Walker, Simon Cowell, Paris Hilton, Lindsay Lohan
---
Miley headed for a breakdown? Courney Stodden dumping her husband?
Posted by Albie Dee on 11/6/2013 11:14:00 AM.
Online claims 19 year-old Courtney Stodden has dumped her 53 year-old husband Doug Hutchison.
** UPDATE **


Hollywoodlife.com quotes Courtney's rep as saying: "Doug and Courtney are not separated. Doug was not at last night's party, but they are still living together. They both have great love for each other."

Showbiz Spy claims Miley Cyrus is headed for a breakdown. A source tells the site, "She doesn't have many real friends and is constantly messed up. She never wants to go home, never wants to be alone and doesn't want the party to end. The way Miley has been acting is a cry for help. She's been acting erratically and has a screw-it attitude. Everyone is worried now that Liam is gone. She's a mess without him. She was so in love with him and really took it hard. She's been going out a lot, trying not to think about Liam. She was happy focusing on Liam in the beginning, but she's narcissistic. She eventually turned her attention back to her image. She's obsessed with who's talking about her, what they're saying and how she looks. Liam couldn't care less about any of that. She's always looking for male attention. It's uncomfortable to be around. She's partying to mask her true feelings. And she's really unhealthy — she barely eats. She monitors what everyone says about her and lets that influence her opinion of herself," says the source. "If she continues acting out at this rate, she could be headed straight for rehab. It's sad."


Simon Cowell tells Extra he wants to name his son Simon. "My number one choice is Simon because I like the name. His birthday is going to be very close to my dad's birthday. The way me and my brother were brought up, I mean, it was kind of relaxed. There were no self-help books or any of that crazy stuff. I want to teach him how to do my job as quickly as possible. I want to pass the reins over. I really would like the idea of teaching him how to run the business."

Katy Perry is the most followed person on Twitter with 46,557,415 followers.
Katy Perry, Eminem, Simon Cowell, Miley Cyrus, Courtney Stodden
---
Sinead O'Conner to X Factor? Miley wants a $10k toilet?
Posted by Albie Dee on 10/11/2013 11:35:00 AM.
Simon Cowell wants Sinead O'Connor to judge The X Factor. He Tweeted: ''I think sinead o'connor would be a real fun guest judge on X factor. She loves the show and everything I do. Let me know sinead. (sic)''

Robert Downey Jr. recently made a surprise appearance at Jamie Foxx's daughter's 4th birthday party. Foxx Tweeted: "My daughter told me she wanted Tony Stark to come to her birthday party. Much love to Rdj, thanks for making her day."


Miley Cyrus tells Billboard her producer, Dr Luke, owes her a $10,000 toilet. "Contrary to what he thinks, Dr. Luke isn't always right. I bet him him that 'Wrecking Ball' would go to No. 1 on the Billboard Hot 100 and it did. Now he has to buy me a ten-thousand-dollar toilet. I'll be thinking of him every time I go."

The Jonas Brothers have canceled their world tour. A source tells E!, "There was a big disagreement over their music direction."

The Taylor Swift Education Center will open this weekend at the Country Music Hall of Fame. Swift tells Wetpaint, "In school, I was taught a certain amount about music, a certain amount about theater, and that interest sparked something in me. It made me look elsewhere to learn much more about it. I love the fact that this is now a new opportunity for kids to be a part of programs that are going to help them know more about what we do here.''

Kelly Clarkson tells ABC she plans to marry soon. ''We just got off tour so in a couple of weeks we're just taking the kids and doing something really small. He has two kids, he has a 12-year-old and a six-year-old, and they're awesome. I really lucked out on that. We started putting it together and we realized that weddings aren't for brides or grooms. He's great. He is the perfect guy for me. We actually grew up in the same small town, which is weird, but we didn't know each other.'' Kelly also tells US Weekly, "I want babies like right off the bat! Well, I'm totally gonna have a girl. My first child will be a girl—I know it in my soul."
Kelly Clarkson, Taylor Swift, Jona Brothers, Miley Cyrus, Dr. Luke, Robert Downey Jr., Jamie Foxx, Simon Cowell, Sinead O'Conner
---
Simon ruining music? Madonna attacked in NYC?
Posted by Albie Dee on 10/8/2013 11:31:00 AM.
Sinead O'Connor is blaming Simon Cowell for ruining the music industry. She told the Late Late Show in Ireland, "I think the important thing to say is there's a certain alarm that needs to get rung and I know there are a lot of musicians around the country and around the world that will agree, music is being murdered, rock and roll is being murdered. The power of rock and roll to change things, to move people, is being murdered by all of this worship of fame, Pop Idol, X Factor, all this stuff. People like Simon Cowell, who doesn't even know how to burn a CD as of the last time I saw him — deciding what records should sound like, and deciding who gets to be famous and who doesn't."


Life & Style Weekly claims Christina Aguilera has lost 49 pounds. A source tells the mag, ''Once she became serious about losing the weight, she stopped eating out. They've barely gone out at all in the past three months.''



Lorde is the youngest artist in 26 years to top the Billboard charts. She Tweeted: ''wo #1 on US itunes. even if it lasts an hour i feel HAPPY. downside is all these miley fans telling me they're gonna stab my rotting corpse''



Madonna tells Harper's Bazaar she was attacked when she moved to New York in 1977. "New York wasn't everything I thought it would be. It did not welcome me with open arms. The first year, I was held up at gunpoint. Raped on the roof of a building I was dragged up to with a knife in my back, and had my apartment broken into three times. I don't know why; I had nothing of value after they took my radio the first time. I was poised for survival. I felt alive. But I was also scared s— … I was defiant. Hell-bent on surviving. On making it. But it was hard and it was lonely, and I had to dare myself every day to keep going.



Chris Brown tells The Guardian he doesn't like doing community service. ''For me, I think it's more of a power trip for the DA. I can speak freely now, because I don't really care what they say about it, but as far as, like, the 1,000 extra hours they gave me, that's totally fricking bananas. They want me to be the example. Young black kids don't have the fairer chances. You can see Lindsay Lohan in and out of court every day, you see Charlie Sheen, whoever else, do what they want to do. There hasn't been any incident that I started since I got on probation, even with the Frank Ocean fight, the Drake situation, all those were defense modes. People think I just walk around as the aggressor, this mad black guy, this angry, young, troubled kid, but I'm not. I'm more and more laid-back. It's just that people know if they push a button, it'll make more news than their music. Attaching themselves to me, good or bad, will benefit them."
Chris Brown, Madonna, Lorde, Christina Aguilera, Simon Cowell, Sinead O'Connor
---
Katy Perry record with Bruno? Miley mentors Bieber?
Posted by Albie Dee on 9/26/2013 11:38:00 AM.
Simon Cowell says he will not be in the delivery room when Lauren Silverman gives birth
. "Are you out of your mind? There are certain things you shouldn't see and that is one of them. Obviously, I would have to make sure the baby has an English accent. I said to Lauren, 'What if I just play me on tape while the baby is sleeping so the baby can hear me and have a British accent and his first words will be, 'You're absolutely useless!'"
Katy Perry wants to record with Bruno Mars.
She tells E!, "I've always said I'd wanna collaborate with Rihanna, but I'd love to collaborate with Bruno Mars. I always say, 'When I grow up, I wanna be the female version of Bruno Mars', cause he's so wildly talented in showing everybody that he has so much diversity in him."
Miley Cyrus tells Perez Hilton that she and Kanye West are tight.
"I kind of have a good relationship with him now. It's good to have someone you can call and be like, 'Yo, do you think I should wear this?' 'Do you think I should go in the studio with this guy?' 'Do you think this is cool?' That's what homies are supposed to do."

Miley Cyrus is naked on the cover of Rolling Stone.
She tells the mag she's retiring her VMA performance. "Now people expect me to come out and twerk with my tongue out all the time. I'll probably never do that s–t again. If I was trying to be sexy, I could have been sexy, I can dance a lot better than I was dancing."
Miley Cyrus mentors Jusitn Bieber.
She tells Rolling Stone magazine, "(I hang out with him) a little bit. But not really. I'm not much older than him, so I never want it to feel like I'm mentoring him. But I do mentor him in a way... I just don't want to see him f**k that (his career) up, to where people think he's Vanilla Ice. I tell him that. Like, 'You don't want to become a joke. When you go out, don't start s**t (get in fights). Don't come in shirtless.' But the thing is. I think boys are, like, seven years behind. So in his head, he's really, like, 12."
Britney Spears tells E! shooting the video for Work Bitch was awkward.
"My choreographer actually, when I was doing the rehearsals for this video, he was like, 'Britney you are not a sweet mommy in this video. You are nasty bitch mommy in this video'." Aside: everyone in the heat office is now dressing as 'nasty bitch mommy' for Halloween. I was like, 'OK…' When you start to feel the character, you start to feel silly because you're like, 'This isn't me, I'm not doing this'. Moving all sexually and stuff like that. As a mommy, you feel really awkward doing that."
Lil Wayne has launched a women's clothing line.
He tells Contact Music, "When I created Trukfit, I wanted it to have something for everyone. Now my female fans can get their Truk (sic) on too. I'm psyched to have my artist, Chanel West Coast, involved, as she personifies what Trukfit Juniors and this life is all about."
Kanye West says being a father and dealing with the paparazzi is intense.
He tells the BBC, "For me as a dad, I'm supposed to be this musical genius and everything, but I can't work the car seat very well. So I think, OK, what if I'm not working the car seat and lets add on top of that 20 grown men screaming at me in front of my child…and then taking photos and then putting it on 20 media outlets. And 20 million Americans screaming at me saying, 'You don't know, you're supposed to be a genius working a car seat, and I'm in a cold sweat…but if you think you got enough things to deal with as a new parent and you add that layer on top of it, it becomes really intense."
Simon Cowell, Katy Perry, Bruno Mars, Miley Cyrus, Justin Bieber, Britney Spears, Lil Wayne, Kanye West
---
Next Entry