On Air Now: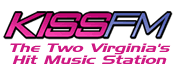 Maximum Music
Kris and Bruce Jenner splitting? Miley and Robin performing together again?
Posted by Albie Dee on 10/18/2013 11:17:00 AM.
Snooki tells E! she wants her son to have a playdate with North West. "I would love to do a playdate. I wouldn't mind that. I think [North West] is beautiful. She has Kim's eyes. Kim has pretty eyes. Kim and Kanye probably have high standards, though. They probably want her to date a prince or something. Lorenzo is a prince - of New Jersey."

Perez Hilton claims Kris and Bruce Jenner are planning to divorce. A source tells the site, "Bruce and Kris will file for divorce but not until the current contract for the shows comes to an end. No one would watch if there wasn't drama, separation leaves it up in the air and will make viewers want to tune in. But once it's over, it will be over for the marriage too — once and for all."


The Daily Star claims Miley Cyrus and Robin Thicke are planning to work together again. A source tells the paper, ''Miley and Robin are planning two more duets this year. They just know everyone will be on the edge of their seat waiting to see what they do next.''

TMZ claims Timbaland and Monique Mosley are splitting after being together for 10 years. He is worth $80 million

InTouch Weekly claims they know what Beyonce likes in her dressing room. A source tells the mag, "Beyoncé asked that her dressing room not only be completely baby-proofed [for daughter Blue Ivy, 21 months] but that it be furnished in all white. The temperature had to remain at 72 degrees. She requested a large second room with a massive vanity and stage lighting so that her hair and makeup team could make her look her best. Bey even asks that all of her food be served on a crisp white tablecloth. She has a no-camera policy. No one on set was allowed to take any pictures."

Taylor Swift's childhood home in Berks County, Pennsylvania has been sold for $770,000. Realtor Lisa Tiger tells RumorFix: "The family were thrilled to secure the home as both they and their daughters are fans of Taylor. It is a beautiful home and garnered a lot of interest because of the Taylor Swift connection – the study is where she wrote some songs while she also played with her brother in the playroom. The new owners have bought a piece of history and it is great that they are locals and fans of Taylor too."
Taylor Swift, Beyonce, Timbaland, Miley Cyrus, Robin Thicke, Kris Jenner, Bruce Jenner, Snooki
---
Dancing wearing Snooki down? Carrie sings the Beatles?
Posted by Albie Dee on 9/25/2013 11:36:00 AM.
Kim Kardashian is launching a new perfume called Pure Honey.
She tells People, "I wanted Pure Honey to be both light and sweet but also powerfully seductive, As women we all have these dual natures. We can be girly and playful but also tempting and captivating at the same time. Combining the two elements was the perfect way to capture our full femininity. I created it to be delectable and crave-able, like all beautiful women are."
Dancing With the Stars is breaking Snooki down.
She tells People, ''All week in rehearsals I've been practicing walking with my toes instead of my heels, pointing my toes and shaking my hips. My feet aren't too bad, but my ankles feel like they're going to snap off from pointing my feet. My partner Sasha Farber said if I can't walk then I'm doing it right. Great.''
Robert Pattinson tells the Sunday Express he is a suit hoarder.
"I only ever wear them once so I have a storage unit with about 1,000 suits. Occasionally I'll give them to friends, but, to tell you the truth, I'm a bit of a hoarder. I find it really difficult to give things away."
The NY Daily News claims Britney Spears plans to lip sync during her Vegas shows.
A source tells the paper, "Britney does not sing. She is being paid a lot of money to lip-sync. Her fans are none the wiser, but it is disingenuous of her to take their cash and not deliver a proper performance."A rep for Spears says, "Britney will be singing. As stated before, she is in vocal training —has been for months."

Fans React To Carrie Underwood Covering The Beatles At The Emmys:
"Some people never forget where they were when JFK got shot, but I will never forget where I was when Carrie Underwood murdered The Beatles"
"Nobody should try to cover a Beatles song. I absolutely love Carrie Underwood but that was just bad'' "That was one strange #Emmys show. Didn't quite seem to flow. It was like having Carrie Underwood do a Beatles classic. Oh wait..."
"Carrie Underwood isn't doing bad, but the whole show's a mess so it's lost in the chaos. #emmys #weirdemmys''


Carrie Underwood Emmy Tweet:
"The coolest thing about singing Yesterday on the Emmys is the sweet letter I got from Paul McCartney giving me his blessing to sing it!"
Carrie Underwood
wore 152 carats of diamonds to the Emmys including an $18 million diamond necklace, a pair of $3.2 million diamond studs and a $4 million pear-shaped diamond solitaire ring.
Kim Kardashian, Snooki, Robert Pattinson, Britney Spears, Carrie Underwood
---
M.I.A. in trouble? JT and Britney talk about Miley?
Posted by Albie Dee on 9/23/2013 11:15:00 AM.
It seems like ages since

M.I.A. flashed her middle finger while performing "Give Me All Your Luvin'" alongside Madonna and Nicki Minaj at the 2012 Super Bowl halftime show. But it turns out the rapper has been engaged in a legal battle over the incident ever since.The Hollywood Reporter obtained documents filed at the American Arbitration Association that indicate the NFL pursued legal action to the noisy tune of $1.5 million in damages, arguing M.I.A. allegedly breached her contract with the organization and damaged its reputation. The proceedings were reportedly filed on March 13, 2012 -- slightly more than one month after the performance in question.A hush-hush legal war between M.I.A. and the NFL has therefore been going on for well over a year now. Just last week, lawyers associated with the NFL sought to have the 38-year-old rapper deemed liable, according to THR. If successful, the case will move on to a trial. If the battle gets that far, M.I.A. reportedly plans to make the goings-on more widely known.


The National Enquirer claims Jessica Simpson has scored an $8 million endorsement deal from Weight Watchers. A source tells the tabloid, "Jessica nailed it. She played the waiting game and made out like she didn't re­ally care. When Kim turned up her nose at the $5 million offer, Weight Watchers realized they needed Jessica back. They were so desperate they basically doubled her money. Jessica might have talked about feeling sorry for Kim because of all the criticism she received about her weight during her pregnancy, but in reality Kim spurred her into action. Now that Weight Watchers has chosen her, she's determined to slim down faster than Kim."



Snooki may get breast implants. She tells Bethenney, "My boobs are hanging, my boobs got so big,. You can't see now because I have a bra – I have a Victoria's Secret Wonder Bra on – but when I don't, they just sag and it's like skin, so I am thinking of getting a boob job maybe. I really want a butt. I don't have a butt. I have like a pancake butt, so I'd like a little bump."


Snooki is giving Miley Cyrus some dating advice. She blogged: "My girl Miley needs to be single. I know she said her song 'Wrecking Ball' is about Liam [Hemsworth] and their love, and how he affected her life, but in all honesty this is the time for Miley to live it up. Killing it at the VMAs, riding a wrecking ball naked, Miley's sexy butt needs to be single and enjoy her career and LIFE."Now there's a picture surfacing of Liam kissing Eiza. Girl it's over. Let's move on, kill it in the music business, and enjoy the ride! There's so many cute fishies in the sea, and now is your time to be young, and stupid. Just do you, and eventually you will find the right one when your [sic] ready. For now, PARTY GIRL!! xoxoo.


US Weekly recently asked Justin Timberlake about Miley's VMA performance. He said, "I don't know that I have a definitive thought in one direction or the other about it. I think she's really smart, and I think she's really talented. I'm not saying I agree with the presentation, but I also feel like every 10 to 15 years we pick somebody that this is what we're going to do with them, is we're going to make them the model of who we want our daughters to be or not be. I like Miley. I like her a lot. I think, you know, she's young. She's letting everybody know that she's growing up. I just think it's the VMAs. It's not like she did it at the Grammys. Let her do her thing, you know?"


Britney Spears tells Extra that Miley Cyrus is on fire. "I remember that age when I was just transferring into my career and doing more controversial things and the energy that you feel, all this chaos going on. She is on fire right now, she's just a ball full of energy."
M.I.A., Jessica Simpson, Snooki, Miley Cyrus, Justin Timberlake, Britney Spears
---
Diaz going after Pattinson? Snooki no longer parties?
Posted by Albie Dee on 7/30/2013 10:20:00 AM.
The Sun claims Cameron Diaz may go after Robert Pattinson. A
source says, "Cameron thinks Rob is really hot and is up for making a play for
him. The fact that he's 27 doesn't bother her. She has known him for a while
but decided to keep a respectful distance while he was in that relationship
with Kristen Stewart. But now he's single so as soon as she knew Reese was
hosting a four-day wine-tasting weekend at her home in Ojai, she was quick to
get in on the act."
Snooki no longer parties. She tells People, "I work out
in the gym seven days a week. I go with my trainer five days a week. I have a
treadmill downstairs or I do crunches. I try to do something at least once a
day It's a part of my life- being fit is a priority. First was partying, now
it's my son and working out. It's made me a better person, it's made me realize
what life is really about and screw the bulls**t. I love my baby. He's my best
friend. I love just laying in our playroom and he just crawls on me and we
cuddle and giggle. That's like the best thing ever."
will.i.am
wants to open his own factory. He tells the Daily Star, "I want a
Willy Wonka factory one day, just a creative campus of creative individuals
coming up with things. One day I'm going to have 10,000 people working in this
business. I am rethinking the Segway. We will have a prototype working by
August."
The Daily Star claims Adele took her family on a cruise. A
source tells the paper, "Adele loves spending on her nearest and dearest. She's
hired a superyacht, which is out of this world, for her extended family.
Adele's nana Doreen is aboard, as well as her aunties and cousins. She's spent
nearly $300,000 hiring the luxury vessel, which is elegant but very bling.
Adele loves spending on her nearest and dearest. She's hired a superyacht,
which is out of this world, for her extended family. The huge yacht comes with
a collection of jet skis, a marble cocktail bar, a hot tub, plasma TV with full
surround sound and four bathrooms."
The Sun claims Lady Gaga is an exhibitionist. They
quote a friend of hers as saying, ''She is obsessed with men. She will do
anything to get a guy. She is a complete exhibitionist and has had sex in
places where she knows strangers can see her. Her lovemaking is a big
performance. She loves doing weird stuff in the bedroom. She is as extravagant
in bed as she is on stage. Nobody calls her Stefani. Even her mum calls her
Gaga. She can no longer tell the difference between reality and performance. It
is like she is living her entire life in this alternate universe that she has
created.''
Lady Gaga, Adele, will.i.am, snooki, jersey shore, cameron diaz, robert pattinson
---
Mariah hospitalized? Snooki giving parenting advice?
Posted by Albie Dee on 7/11/2013 3:00:00 PM.



Mariah Carey was briefly hospitalized on Sunday after
suffering a shoulder injury while shooting a music video. She is now fine. The
NY Post claims she tripped while dancing in high heels.




** UPDATE ** Nick Cannon tells NBC, "She's such a trooper. I was going
to rush to the hospital with her, [but she said,] 'You get back in there and
finish that video!' Then, after they put [her] shoulder back in place, bandaged
her all up, she came back to the video early in the morning and finished out
everything. She was in this nice, beautiful gown, heels on and everything, and
was kind of on this platform and reached and slipped and fell on her whole
side," Cannon recalled. "It was pretty serious. Not only did she
dislocate her shoulder, she actually cracked a rib and . . . she chipped her
shoulder bone."




Nicki Minaj says men are like dogs. She tells US
Weekly, "Don't chase any man. Put your school first. Men love independent
women. You don't have to be a bitch, but there's nothing wrong with it at
times. And: men are kids at heart. They want to be nourished and pet like a
dog."




Entertaimentwise claims Taylor Swift has increased
her security because a Pittsburgh
man, named Joseph Jackson, arrived at a concert with posters that read: ''I luv
you," and "Taylor Swift is with satan.'' He also allegedly threatened her on
Facebook.




Snooki has written a letter to Kate Middelton about becoming
a mother. E! published it. It reads:




"In the beginning, right when you take your royal
golden nugget home to the castle is the most exciting experience of your life.
I couldn't wait to wake up in the middle of the night to take care of my little
prince Lorenzo. But that lasts for about a few days. Then it's like, 'I love
you but OMG stop crying! I'm exhausted.' The
lack of sleep you will get used to—just do your makeup, put a tiara on, and
you'll look beautiful as usual. I have no doubt that you will be an amazing
mom, but talking to other moms helps, especially being a new mommy. I think we
can now add Goddess to your list of titles. It's hard, but don't stress out!
Enjoy your pregnancy and be excited. Enjoy your time at home—or the castle, in
her case—with the baby. Especially the first few months.''




The Sun Times is now claiming George Clooney and Stacy
Keibler have split.




Source #1 tells the paper: "While Stacy long said she wasn't
interested in babies or marriage, she either kept those thoughts secret or
simply changed her mind.'' Source #2 tells the paper: "George has always made it very
clear that he has no interest in either remarrying or fathering a child. Stacy
was a bit smarter than others, by not pressuring George, but that seemed to
have changed some time after the first of the year. … And that is a total
turnoff for George."


The Millionaire Matchmaker Patti Stanger tells Life & Style Weekly,
''George Clooney should give love a shot with Jenny McCarthy. She doesn't need
him to build her career, she doesn't want kids and she's used to dating
A-listers like Jim Carrey. She's his look and will keep him laughing. A Scorpio
and Taurus are a sizzling combo!"


JLo was homeless at 18. She tells W magazine, "My mom
and I butted heads. I didn't want to go to college -- I wanted to try dance
full-time. So she and I had a break. I started sleeping on the sofa in the
dance studio. I was homeless, but I told her, 'This is what I have to do.' A
few months later, I landed a job dancing in Europe. When
I got back, I booked 'In Living Color.' I became a Fly Girl and moved to L.A.
It all happened in a year."



Mariah Carey, Nick Cannon, Nicki Minaj, Taylor Swift, Snooki, Kate Middelton, Jennifer Lopez
---