On Air Now: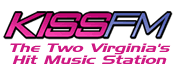 Maximum Music
Kanye mad at SNL? Justin Timberlake to do country music?
Posted by Albie Dee on 11/20/2013 11:14:00 AM.
Hollywoodlife.com claims Kanye West is mad that SNL dissed him last weekend. A source tells the site, "Kanye was not happy about being dissed, he doesn't think any of it is funny. He considers them to be one of the most influential couples that has ever existed. He might just refuse to go back on SNL ever again."


Miley Cyrus tells the BBC she plays the piano for her pets. ''I have four dogs who are super cute, mostly I just hang out with my dogs. I realized the other day that I sat at my piano and I played for like an hour and a half just to my dogs. And they were sitting there tilting their heads like watching me perform, and then I realized, 'I feel like they're judging me', 'This is like a real loser, This is really sad.' They're doing me a favor by sitting there listening to my music. But I'm like, 'Don't you realize how much my tickets cost? You guys are ungrateful, I feed you, I pick up your poop and I play for you, I'm like a perfect, good mom.' ''

Lady Gaga tells Attitude magazine she was floored when Madonna covered 'Born This Way'. "I have to be really honest, I was completely kind of floored that Madonna was singing my song on her stage! I mean, Madonna's … she's Madonna. I looked up to her for a long time. I'm not quite sure what her intention was – to do that in the show, but I don't really care. All it meant to me was that Madonna Ciccone was singing my song on her stage … and, as a punk rocker from New York, I've basically been hoping that I would become so good that one day I would piss off Madonna!"


The Daily Mirror claims the police were called to Justin Bieber's home three times in one night because of a loud party. 100 guests including Snoop Lion attended.TMZ claims Justin made guests sign a $3 million confidentiality agreement. Hollywoodlife.com claims Justin spent $10,000 on strippers.

Justin Timberlake tells Country Weekly he wants a Country music award. "I just did an interview earlier today and I said, 'I'm America, that's what I am.' In all sense of the word. I grew up outside of Memphis, Tennessee. Listened to country music, R&B music, classic rock, you know, everything. I still got my eyes set on a Best Country Album. There is time for that.''

Steven Tyler tells Russia Beyond The Headlines he wants to work with Paul McCartney and Elton John. ''I have talked to Paul about it. Elton wanted us to write something together. I just want to see what is going to come out of all this.''
Steven Tyler, Paul McCarntey, Elton John, Justin Timberlake, Justin Bieber, Madonna, Miley Cyrus, Lady Gaga, Kanye West, Saturday Night Live
---
Kim K gets face work? Tom Hanks want to be a villain?
Posted by Albie Dee on 10/22/2013 11:27:00 AM.
Contact Music claims Kim Kardashian gets her face vacuumed. A source tells the site, ''Kim has been getting her face vacuumed once a week. The treatment uses a supersonic suction device that draws out blackheads, dead cells and impurities and hydrates dry skin by improving the blood flow and the lymphatic system. She also loves Japanese mushroom facial peels using reishi mushrooms for making her skin more elastic.''

The National Enquirer claims Kelly Osbourne told Miley Cyrus her father Ozzy could be her sober coach. A source tells the tabloid, "Kelly went so far as to offer her dad's services to be Miley's sober coach, but Miley was so offended. She told Kelly that she isn't an addict and to mind her own business. Miley doesn't want to hear anything that goes against her image overhaul. It's like she is living in a bubble. Kelly takes her sobriety very seriously. Her dad and brother have also struggled with drugs and Kelly has seen too many good friends get sucked into that destructive culture. Kelly called Miley up and really lit into her and warned her that the bad-girl shtick was getting old real quick.''

Tom Hanks tells Showbiz 411 he wants to play a villain in a superhero movie. "They don't ask me, man. I keep trying. Come on, I can do it. I can do it. Even let me play a bad guy, let me play the bad guy against Batman. I'll do anything, call me. They've never asked! What do I gotta do? God, I want to throw a shield at somebody. I want that. And I don't want to play the guy in the suit who tells the superheroes what's going on. I don't want to be that guy."


The National Enquirer claims Justin Timberlake got hair plugs. A source tells the tabloid, ''He's been very self-conscious about his receding hairline – so a few months before he began shooting his new movie 'Runner Runner,' he underwent a series of hair plug transplants."

Kelly Clarkson and Brandon Blackstock got their marriage license on Friday.

Paul McCartney tells the BBC he can Twerk like Miley Cyrus. "I don't understand why everyone's saying, 'Ooh she shouldn't do that!' It is nothing we haven't seen before. I mean she's a young girl and these days in that kind of field that she's in there's a lot of noise. So you've got to do something to get above the chatter and that's what you'll see a lot of the guys, a lot of the girls, doing. I don't think it was bad at all. She looked good, I thought. I can twerk with the best of them!"

Steven Tyler is going to judge the 2013 Miss Universe contest in Moscow.
Kim Kardashian, Kelly Osbourne, Miley Cyrus, Ozzy, Tom Hanks, Justin TImberlake, Kelly Clarkson, Brandon Blackstock, Steven Tyler
---
JLo and Casper splitting? Psy working with Steven Tyler?
Posted by Albie Dee on 10/16/2013 11:20:00 AM.
Showbiz Spy claims JLo and Casper Smart are on the rocks. A source tells the site, "Jennifer is pretty private about the relationship, but she's been hinting that the spark is gone. She's having a hard time ignoring the fact that her head has been telling her for a while that this thing with Casper isn't forever. And now her heart's saying the same thing. They're obviously in very different places in their lives, and Jennifer wants to take responsibility for her life and not repeat the same mistakes she has made in the past. She enjoyed the relationship for what it is, but now that giddiness has turned to sadness."

Sinead O'Connor has written another letter to Miley Cyrus. It reads: "What you did is extraordinarily dangerous as it contributes to the silences which allow suicide to flourish and also contributes to the bullying of people perceived mistakenly or otherwise to be mentally ill. That bullying causes suicides. Thats why you're supposed to apologize. Its really very simple. People die every day because of the type of thing you did," she added. "Its not that hard to say sorry. Doing so will save lives."

Usher tells Men's Health his training to play Sugar Ray Leonard in a new movie is leaving him exhausted. "My second day I decided to ride to the gym. So I rode there. Boxed. Rode the bike back home. Mentally, I'm the type of person who can ignore the pain. Put it somewhere else and allow my body to just go there, but I always suffer. You can't box, ride a bike for 20 miles in the heat - Georgia heat - and then go to the studio and rehearse. That's not happening. My commitment to this character demands that I not only physically get ready but also become him. The hair, the personality, the manner he conducts himself in - all that. He's an incredible man."


Starpulse claims Lady Gaga is looking to purchase pictures of Michael Jackson's 1984 head injury. The shots show Michael after his hair caught on fire during a Pepsi commercial. The pix could sell for $2 million.

Psy, the artist behind the dance craze and song 'Gangnam Style', is working with Steven Tyler. He tells L'Uomo Vogue, "When I was in middle school, I literally cried when they were singing 'Crazy' or 'Amazing' or whatever. They were my lifetime role models, and now I am collaborating with Steven Tyler from Aerosmith. I love my life."
Psy, Steven Tyler, Lady GaGa, Michael Jackson, Usher, Sinead O'Connor, Miley Cyrus, Jennifer Lopez
---
Sharon Osbourne and Jay Leno? Simon nicknames his kid?
Posted by Albie Dee on 9/11/2013 11:27:00 AM.
Sharon Osbourne Had Fling With Jay Leno?
Sharon Osbourne claims she had a fling with Jay Leno after meeting him at a club in the 70's. "He liked my voice and I kept calling. I said I had the wrong number but I kept talking with my English accent. He actually came to my house and met me and we had a little fling. The fling was more of a fling for me and not fling enough for him because a couple of months later he brought around the real love of his life for me to meet, and she was lovely and they took me to Fatburger and showed me around town.''
Simon Cowell has already nicknamed his son.
He tells Extra, ''It really is a miracle. The baby was kind of unexpected. I hadn't planned for that. Once I got used to it, I thought, it's actually not such a big deal. I called it 'Tad' because it was like a little tadpole - just, like, moving around. Once you see the baby on the scan for the first time you're just amazed that you're seeing something alive. It's incredible. Maybe I will take him or her go-karting. I'm good with kids, and I like kids."
Eddie Murphy tells Rolling Stone he not only recorded a reggae song with Snoop Lion he also recorded a marijuana anthem
. ''We did two tracks together. We did that song. We did actually a song that's like just a new . . . the new weed anthem. A track called "Mellow Miss Mary." It's a shame – I was working on it with Rick James before he died. I wrote the song and went to Rick and he was loving it. And Rick was supposed to be on it and Rick kicked out and I still had the track and it was like "'Ay, I'm going to take this and put Snoop on it." Snoop is like the governor of weed! [Laughs] Got him on the track. On the surface, if you listen to "Mellow Miss Mary," it sounds like a love song."
Beyonce loves touring with her daughter Blue Ivy. She says, "It's really interesting because I'm touring with my daughter for the first time and my dream has always been to be able to balance my life and my career. I think it's the one thing that women struggle with because it's so difficult. But when I'm able to travel it makes me so proud that she's able to experience all these different cultures and meet all of these interesting people at such a young age. It makes me proud of my job. It makes me proud that music can impact so many people and bring us together."

Cher is going to mentor Blake Shelton's singers on The Voice. Cher tells Yahoo, "They didn't have anything like this when Sonny [Bono] and I started. We played bowling alleys and roller-rinks. We didn't get to go on any [TV shows]. This is amazing, where you have people who've been in the business, have been successful, and now want to help you — so you can kind of bypass a lot of the trashy stuff." Blake tells Yahoo, "I lost my dad a year and a half ago. And my dad's favorite artist on earth, bar none, no question, was Cher. My dad worshipped Cher. I wish he could have seen tonight's episode, because I would've been texting him saying, 'Hey, I met Cher! I took a picture with Cher!'…She has no idea about any of that, but it was a real big deal to meet her…she's just as viable and important to music today as she ever was."

Steven Tyler tells Dr Oz his drug use cost him everything. "My sobriety cost me nothing less than everything. I lost everything. It's serious. It's serious when you lose your kids, your children, your wife, your band, your job and you'll never understand why because you're an addict. You can't figure that out. Drugs took me down. Yes, it got us through the '70s. If it wasn't for Peruvian marching powder, we wouldn't have been able to do what we did. From the '70s to '79, we played every state except Alaska and Hawaii."
Steven Tyler, Dr. Oz, Cher, Blake Shelton, The Voice, Beyonce, Eddie Murphy, Simon Cowell, Sharon Osbourne, Jay Leno
---
Simon Cowell's friends concerned? Seacrest to NBC?
Posted by Albie Dee on 8/7/2013 11:24:00 AM.
The Daily Mirror claims Simon Cowell's friends are concerned
about him because of his pregnancy scandal. A source tells the paper,
"Simon just wants this whole sorry mess to be sorted out and gone away. If he
could turn back time he would. Those around him are getting increasingly
worried about him. They've seen the signs before when he locks himself away and
they are fearful he may enter in to one of his dark moods again. They are
trying to keep his spirits up and avoid him cutting himself off from others and
spiraling into depression. Work-wise, Simon knows middle America
doesn't take kindly to scandal and is ­terrified he'll start losing deals. He
looks like he has the weight of the world on his shoulders."
RADAR Online claims Simon Cowell was warned about Lauren
Silverman. A source tells RADAR Online, "Simon was warned — on multiple
occasions — that he needed to be careful. Everyone was aware that they were
hooking up and that Lauren was married. Naturally, Simon's friends were very
concerned about the situation and made that known to him."
A source tells the NY Post, ''She and Simon were not using
protection because doctors said she couldn't get pregnant.''
Ryan Seacrest is hosting a new NBC game show called
"The Million Second Quiz." Contestants will answer trivia questions
for 1 million seconds, or 11 days, 13 hours, 46 minutes and 40 seconds. The
leading contestant earns $10 per second for sitting in the "money chair.''
Ashton Kutcher went on Steve Jobs' fruitarian diet while
preparing to play him and was hospitalized. He tells ABC, "The book, Mucusless
Diet Healing System," talked about the value of grape sugar and that was
probably the only pure sugar you could have in your body. I think the guy who wrote
that book was pretty misinformed. My insulin levels got pretty messed up and my
pancreas kind of went into some crazy, the levels were really off and it was
painful. I didn't know what was wrong."
Showbiz Spy claims Robin Thicke smokes weed. They quote
him as saying, "I do smoke; I do everything I'm not supposed to do. Weed is my
crutch, my muse, the lesser of all evil. I've spent a good $600,000 on pot. My
buddy runs a store. I can get medical marijuana when I'm at home. It's a
nonstop chimney. I've tried to quit smoking. I've quit everything once."
The Southhampton, NY police are investigating a club brawl
that took place between a man and Justin Bieber's posse after the man's friend
asked Biebs for an autograph. A source tells the NY Daily News, ''Justin
ripped his shirt off and went nuts… [and] was screaming."
Justin Tweeted: "The most recent rumors might be the
funniest of all. Where do u get this stuff??? #focusedonreality"
Kanye West will perform at the MTV VMA's
Contact Music claims Steven Tyler was recently sightseeing
in Italy when
he came upon a street musician. He borrowed his guitar and sang a few
Aerosmith classics.
Simon Cowell, Ryan Seacrest, NBC, Ashton Kutcher, Robin Thicke, Kanye West, Steven Tyler
---
Next Entry