On Air Now: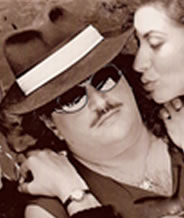 Albie Dee
Amanda Bynes completes her treatment; No bad review for Britney?
Posted by Albie Dee on 12/7/2013 10:03:00 PM.
More
Kelly Clarkson, Taylor Swift, Kendall Jenner, Britney Spears, Paul Walker, Orland Bloom, Liv Tyler, Amanda Bynes
---
Kanye's daughter like royalty? Taylor trying to get back at Harry?
Posted by Albie Dee on 12/2/2013 11:09:00 AM.
Kanye West tells PopStopTV that Kim Kardashian is the next Marilyn Monroe. "I have a love hate relationship with the paparazzi but actually I love them because they empower us over ya know Vanity Fair and Graydon Carter that wanna say Kate Upton is Marilyn Monroe. Kate Upton ain't Marilyn Monroe. Kim is Marilyn Monroe, you know that. She was controversial. She is controversial."

Kanye West tells the Daily Mirror his daughter is like royalty. "My daughter is in a position of a level of royalty like the Prince and Princess in London.''


RADAR Online claims Michael Jackson's family sent Conrad Murray a cease-and-desist letter that read: ''Your recent comments to the media about Mr. Jackson's medical treatment and ultimate death shamefully violate the physician-patient privilege under California law. Your interviews about Mr. Jackson's personal life, health, and recent stories about the medical treatment you supposedly provided him as a 'friend,' disclose precisely the type of information that the physician-patient privilege is designed to protect.''

The National Enquirer claims Lamar Odom may discuss Khloe Kardashian's sex tape if he doesn't receive a $10 million divorce settlement and his $875,000 wedding ring back. A source tells the tabloid, ''Lamar is prepared to destroy Khloe's reputation by discussing their sex tape, and how she targeted him and tore his family apart. Kris is insisting on a confidentiality agreement to ensure Lamar can never discuss his life with the Kardashians either in print or verbally. He's not signing anything until they cough up the dough. Kris and Khloe are very worried about Lamar. He's a loose cannon, and he has a lot of dirt on the family and nothing to lose. He knows all about their extreme surgery procedures - when, how often and how much - and the pressure put on the younger girls to follow suit.''

TMZ claims Chris Brown's rehab staff is refusing to allow him to keep his weed. A source tells the site, '''The staff rejected his request. We're told Chris kicked up a stink, claiming pot makes him calm, but the staff was unbending.''

R Kelly tells The Sun he met his match when he collaborated with Lady Gaga. ''I met my match when I met Lady Gaga. There's no doubt about it. She's very talented, she has a vision, she has a gift to the world. Then she has balls and she's not afraid to express herself. I don't think she does things to be controversial, she's just being herself.''

Hollywoodlife.com claims Taylor Swift is dating British actor Douglas Booth to make Harry Styles jealous. A source tells the site, "Taylor's date with Douglas was all about making Harry jealous, and she made sure that everyone found out about her night out. Taylor usually tries to be really low-profile, but for her meeting with Douglas she purposely chose somewhere that she knew would get attention. She went to one of busiest pubs in London and sat in the public area. She wanted the news to get out about the date because she knows it will make Harry jealous. Plus she doesn't want Harry — or anyone else for that matter — to think she's sitting home waiting for him. And she isn't moping — she has lots of options, and Douglas is one of them. She's testing things out with Douglas, because he's gorgeous and a fun distraction."
Taylor Swift, R Kelly, Lady Gaga, Chris Brown, Lamar Odom, Khloe Kardashian, Michael Jackson, Kim Kardashian, Kanye West
---
Kelly Clarkson is pregnant! Lorde suffer from stage fright?
Posted by Albie Dee on 11/21/2013 11:11:00 AM.
Dwyane Wade has sold a half-hour comedy to Fox. "Three the Hard Way" follows an NBA star as he and his entourage co-parent his sons.

Kelly Clarkson is pregnant. She Tweeted: I'm pregnant!!! Brandon and I are so excited! Best early Christmas present ever :)


Lindsey Vonn crashed yesterday while skiing down Copper Mountain, Colorado. She was taken to a hospital where her surgically repaired knee was evaluated. Vonn tore her ACL and MCL last February.

Pink Tweet of the Day: ''I've just been informed by my two year old that she would like a small building, a lake, a hill and a car for Xmas. Oh, and turkey bacon. (sic)'' and ''I've waited my whole life to see Pearl Jam. But when your 2 yr old starts crying at dinner, nose running...' Please don't leave me mama'... 2 yr old wins. Hands down. Every time.

Eminem tells the BBC that music saved his life. "I certainly could have taken another path. I know that there are so many addicts in this world and people who have problems like that that don't make it. I think that one thing that keeps me pushing forward is the music, and the passion, so I am thankful for that. I think back then it was so big in my head. Let me take this and this, drink this and this and get through it, as opposed to see the people, connect with the crowd and have fun with it."

Lorde tells Spotify she suffers from stage fright."Before I go onstage I lock into this period of the most crippling fear. It's something I wouldn't wish on someone that I hated ... It's the worst half-hour of my life, every night! But then, y'know, it gets replaced by something magic."

Lady Gaga tells E! she loves Chicago pizza. "I love ordering Chicago pizza. My boyfriend caught me once eating it in the bathroom in the middle of the night. I woke up in the middle of the night, and I walked it into the bathroom and I was eating it. And I heard the door opening. I had the pizza in my mouth and he just shook his head at me and he was like, 'That is just shameful.'"

Top 10 Highest-Paid Singers according to Forbes

Madonna - $125 million
Lady Gaga - $80 million
Bon Jovi - $79 million
Toby Keith - $65 million
Coldplay - $64 million
Justin Bieber - $58 million
Taylor Swift - $55 million
Elton John - $54 million
(tie) Beyoncé, Kenny Chesney - $53 million
Dwayne Wade, Kelly Clarskon, Lindsey Vonn, Pink, Eminem, Lorde, Lady Gaga, Madonna, Bon Jovi, Justin Bieber, Taylor Swift, Beyonce, Forbes
---
Bieber's escort talks? Taylor to diss Bieber?
Posted by Albie Dee on 11/13/2013 11:26:00 AM.
US Weekly claims Will and Jada Pinkett Smith took their family to Vegas to celebrate Trey Smith's 21st birthday. A source tells the magazine, " Will and Jada, in particular, were in high spirits, rarely leaving one another's side. They even snuck a few happy moments together away from the rest of the revelers.''

Tati Neves, the escort who claims she slept with Justin Bieber, tells the Sun, "It was one of the best moments in my life. It was marvelous and unforgettable. He has quite a fit body and he looked great naked. A man must know what to do to make me happy - Justin did all that and more. Take it from me, he's well endowed - and very good in bed. "There were about ten of us. Most of the girls were teenagers and very giggly. The house was beautiful. Justin looked at me and called me over. He was really polite to me and gentle - surprisingly very mature for his age. I was still in bed with Justin when my friend texted me to say, 'Oi amiga, where are you?' I texted back, 'I'm here in bed cuddling up to Justin Bieber.' The video was just for her eyes only. I am really angry with her."


Gigwise claims Mariah Carey is going to guest star on American Dad. Producer Matt Weitzman tells the site, "Mariah was great to have in the studio. She'd never done voiceover work before, but she was clearly so comfortable in front of the mike. She's naturally funny."

Contact Music claims Rihanna is renting her California home for $65,000 a month. It has seven bedrooms, nine bathrooms and an infinity pool.

Hollywoodlife.com claims Taylor Swift is planning to diss Justin Bieber in a new song because he dissed her in a song called "All Bad". A source tells the site, ''Taylor has heard the song, and she is definitely going to respond at some point. She has the mentality now that payback is a bitch. A song about him has no timetable, but it's inevitable."
Taylor Swift, Justin Bieber, Rihanna, Mariah Carey, Will Smith, Jada Pinkett Smith
---
Bieber's ex moving on? Taylor Swift has new sound?
Posted by Albie Dee on 11/8/2013 11:38:00 AM.
Justin Bieber's ex-boo has moved onto bigger and better things since the two broke up. During an interview with radio on Friday, 21-year-old Selena Gomez broke the news that Drizzy Drake is her secret crush. However, she doesn't think she has big enough buns to bag him.
A fan called up the show saying, "I just wanted to let you know that you're my boyfriend's guilty pleasure. Actually, he's not even guilty about it. He sometimes refers to you as his baby. I was wondering if that makes you uncomfortable or are you flattered by that?" Gomez told the caller she was "super flattered" and had a "baby" herself. The "Come & Get It" singer said, "I'm like, 'Awww [Drake] did that for me,' when it's like, he did it on Twitter. I'm like, 'My baby did that for me!'" When the hosts of the show asked Selena why she didn't try to date the Champagne Papi, she replied by saying, "And I mean this in the nicest way, I just don't have a big enough butt for Drake."


Hey boo, don't knock it 'til you try it!!! You never know.

The Star claims Will Smith and 23 year-old Margot Robbie, his co-star in "Focus", recently hopped in a photo booth together at a party. A source tells the tabloid, "He wasn't acting like a married man. He gave no signs that he was in a committed relationship… what kind of married man would go into a photo booth with a sexy 23-year-old and start to undress? Once they pulled the curtain back to take the pictures, they let their inhibitions run wild, laughing, hugging and nuzzling each other in the dark. Margot directed Will before each pose… she asked Will to take a sexy picture with her, as she pulled up her shirt and exposed her lingerie for Will and the camera. They were hanging all over each other, laughing like they were a new couple in love. After they left the party, they were gone all night.''


A source tells E!, "These pictures were commissioned by production. The entire cast and crew saw them taken. The photo booth was on set all day for a bit of fun. It wasn't even a party—they were taken during the day and everyone knew about them.It was the last day of shooting. Will and Margot are absolutely just friends, that is all."

The Daily Mail claims 27 year-old Lindsay Lohan dated 18 year-old Ralph Lauren model Morgan O'Connor. A source tells the paper Morgan had a girlfriend when he met Lindsay. ''Chiara flew home to be with him on her fall break from college. That's when she discovered text messages from Lindsay on his phone. It read, "I don't want to leave you. Don't kiss any other girls please."'
Morgan reportedly changed his mind and sent Lindsay a message that read: ''I can't see you anymore. I have a very serious girlfriend who I love very much. I'm very sorry and honestly quite angry that I ever had anything with you, you are the epitome of trash and the world knows it. I just wanted to let you know to never contact me again and I never ever want to see you again."'


US Weekly claims Robert Pattinson and Kristen Stewart are reconciling. A source tells the site. "He hasn't fully forgiven her, but he has processed what she did. He has been hanging out enough with other girls to get perspective. They are in constant contact. He misses his quiet times with her. They have to be secretive. They will drive far away if it means they can be alone. It's the only way they can rebuild."

Lorde tells The Sun she gets stressed by girls her own age. "When I meet a bunch of girls my age, I find that stressful as I'm just a high school student myself. I feel intimidated by them. But meeting people like Kanye West - people who are into what you do and understand about having a vision - I can relate to. He is so driven and has such a unique way of seeing things. I'd love to work with him or Prince. Meeting Prince would be such an honor."

Lady Gaga recently talked about what her new song 'Sex Dreams' is about. ''Haven't you ever been laying in bed with someone and fantasized about someone else? In the song I'm explaining my infidelity to the person I'm with, and then I'm having a conversation with myself to the person that I'm fantasizing about. 'In my mind when I picture sex dreams, it's so bizarre! It's me standing there with some massive couture creation, staring at a blow-up doll or something. That's what my sex dreams are like. My sex dreams are weird!''

Taylor Swift tells Capital FM she is working on a new sound. ''Now that I've written a lot of songs for the next album, I'm dying for people to hear it. It's so weird to be still promoting 'Red' and I'm so proud of 'Red' and I'm creating something that's so different from 'Red'. It's so cool because I'm so appreciative of the success of 'Red' but I know that if I want to have success with something else I can't make 'Red 2.0'. I have to make something completely new and something that if you were to hear a song from it you'd go 'Oh that's not from 'Red', that's from the new one'. So that's what I'm doing.''
Taylor Swift, Lady Gaga, Lorde, Robert Pattinson, Kristen Stewart, Lindsay Lohan, Will Smith, Justin Bieber, Selena Gomez
---
Next Entry